Here we have compiled a list of templates for the most commonly searched timeline templates below. All timeline templates can be edited online. You can change the colors, add text, or import images from your device or browse the web with the built-in Google image search to customize your timelines as needed.
Export them in PDF, SVG, PNG, or JPEG image formats to add your timeline templates to PowerPoint presentations, print, embed in your site, share or publish.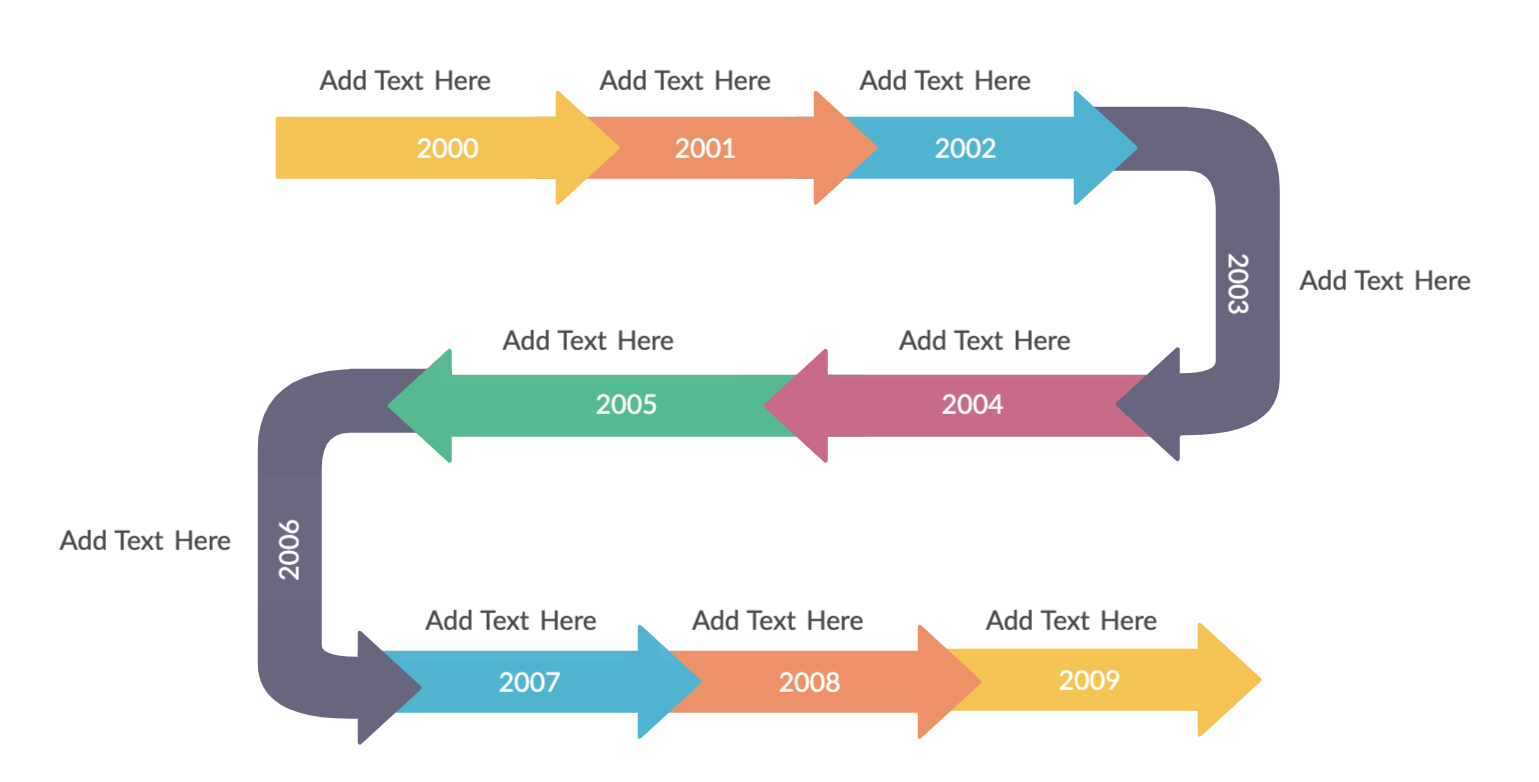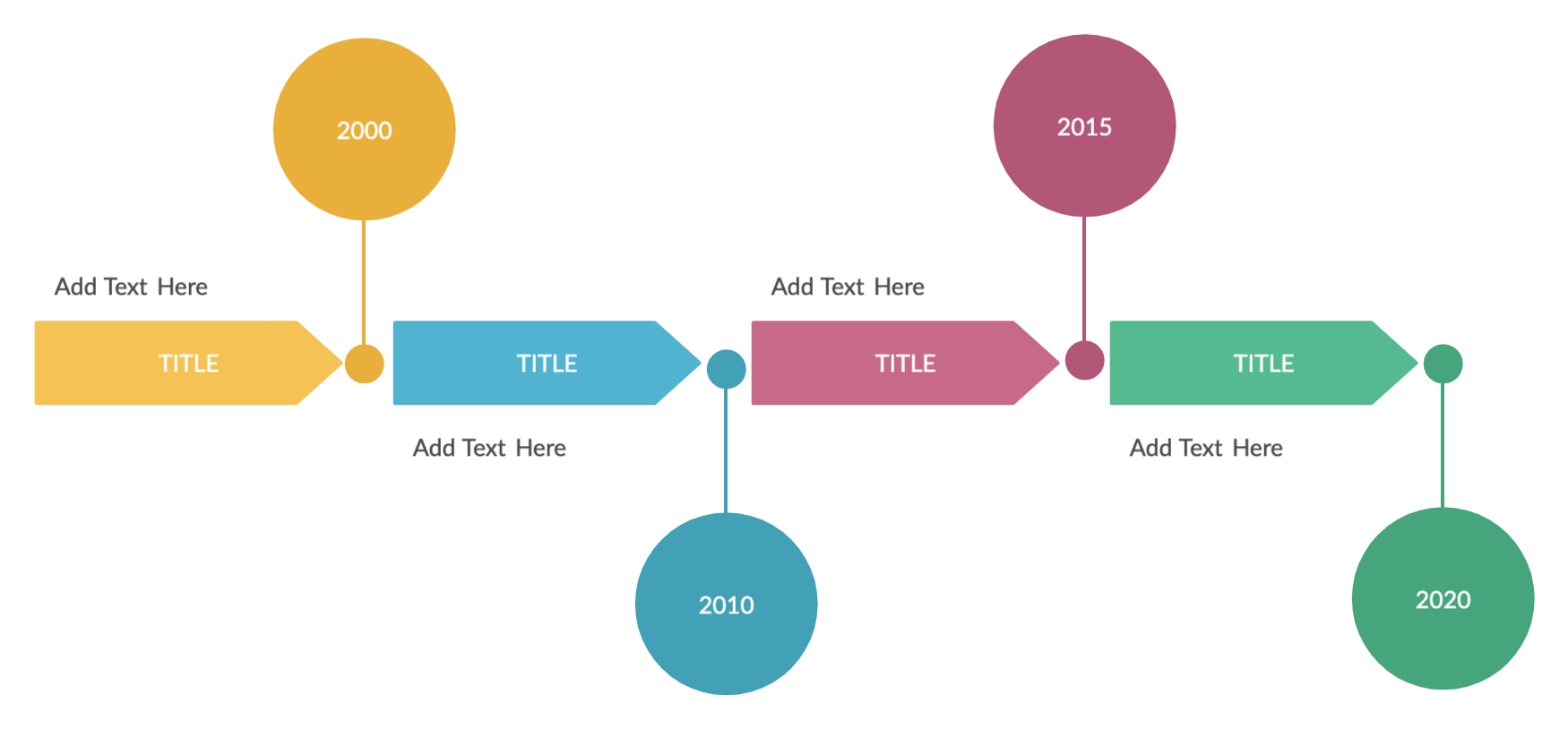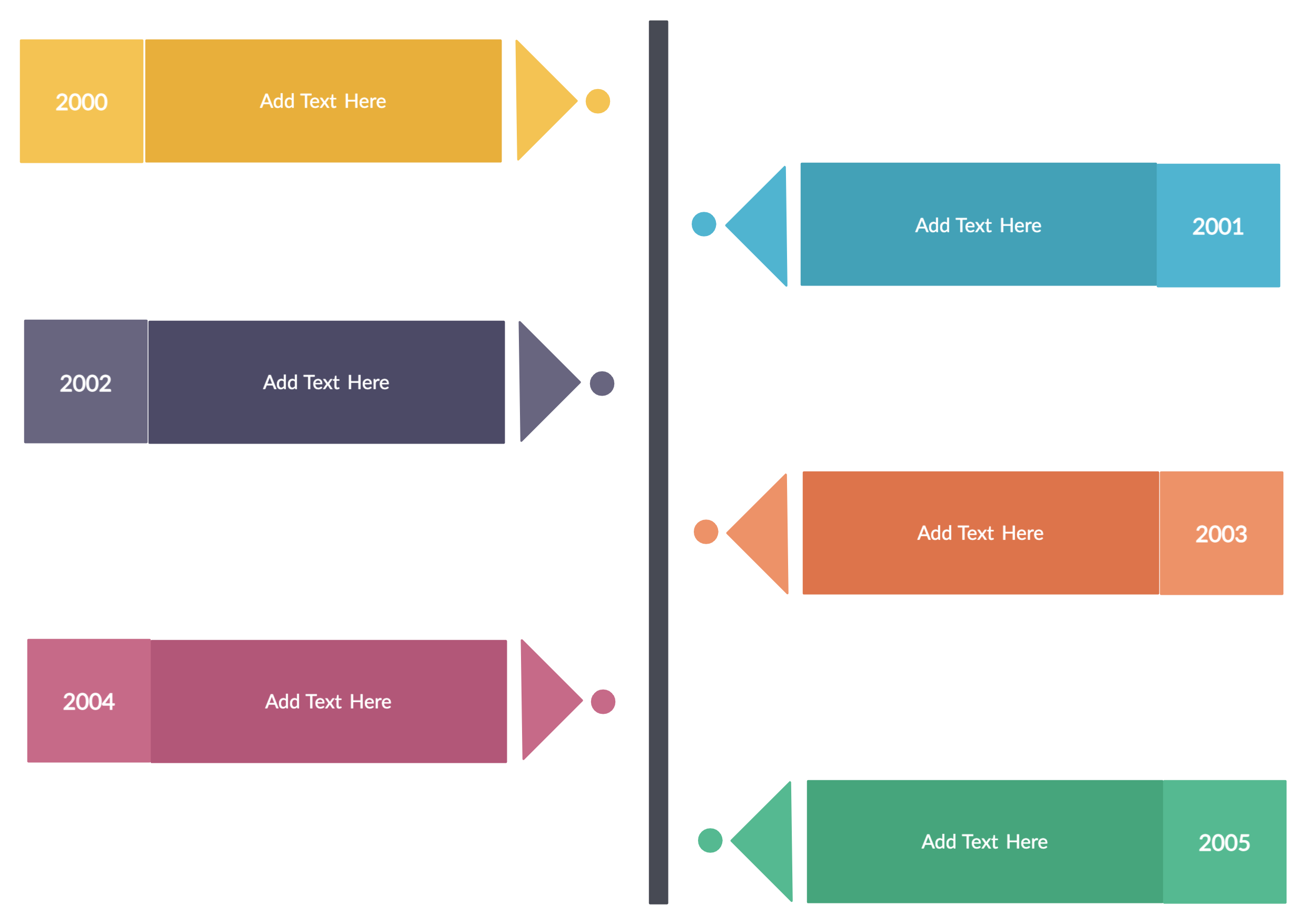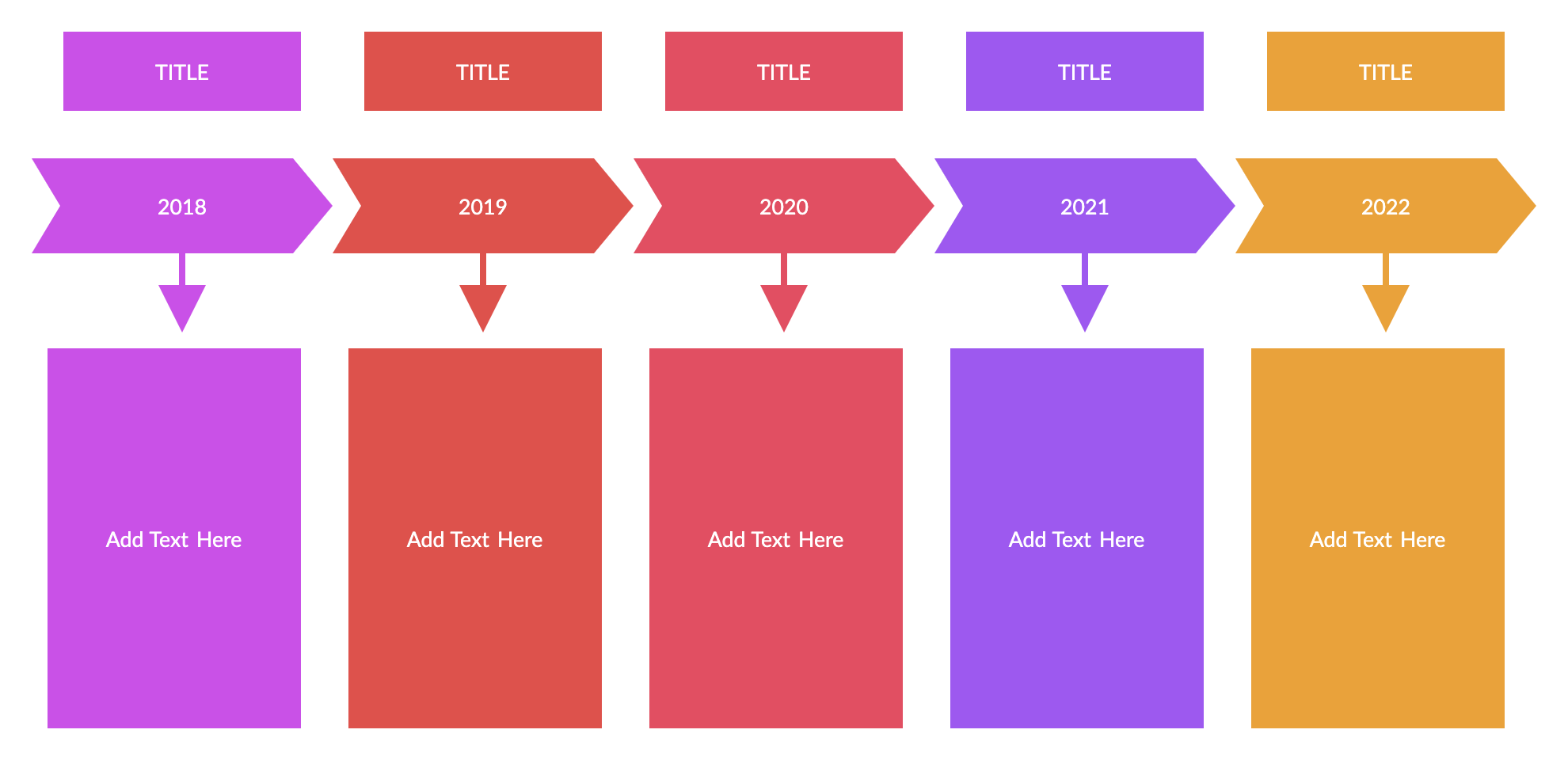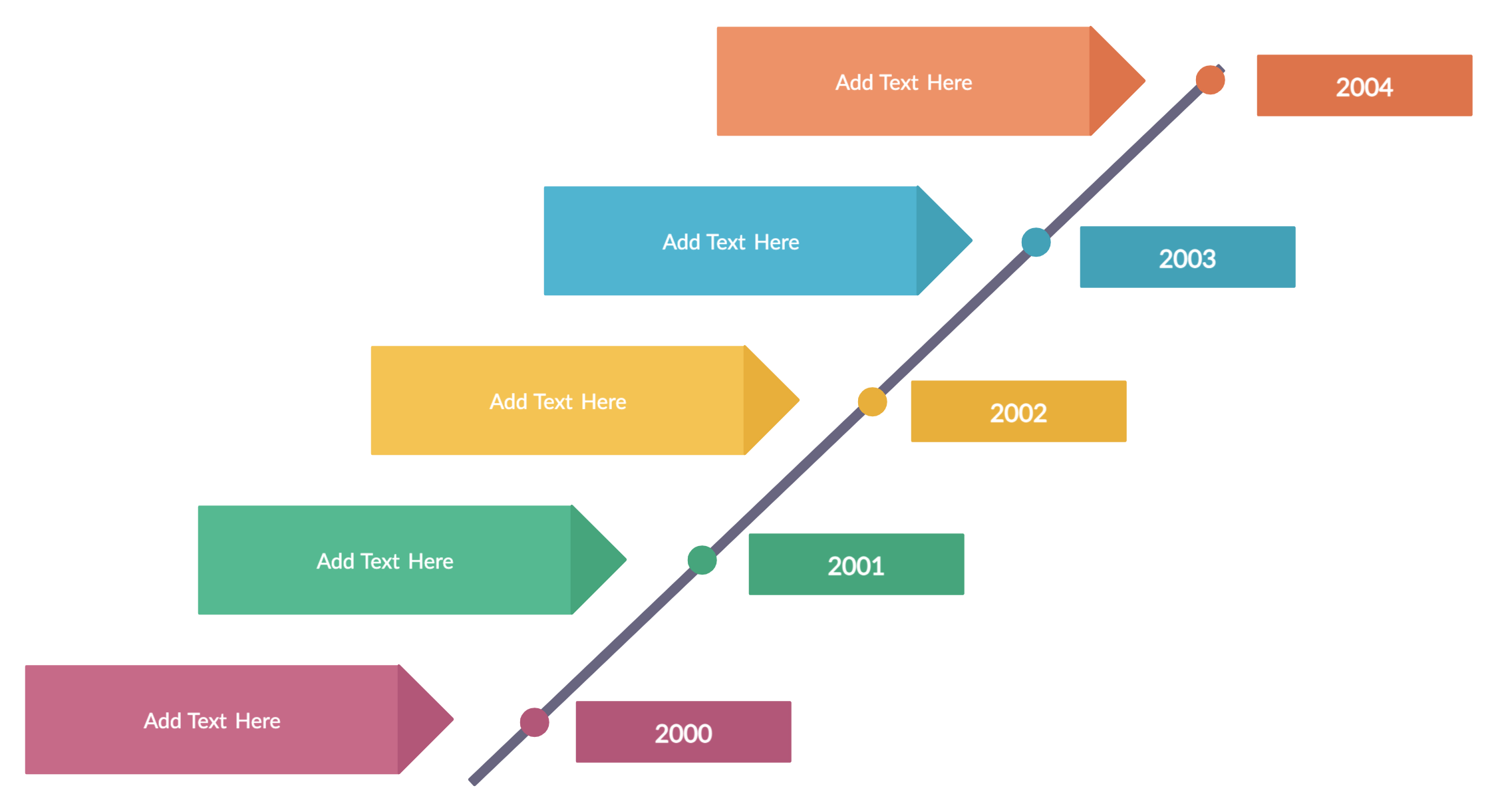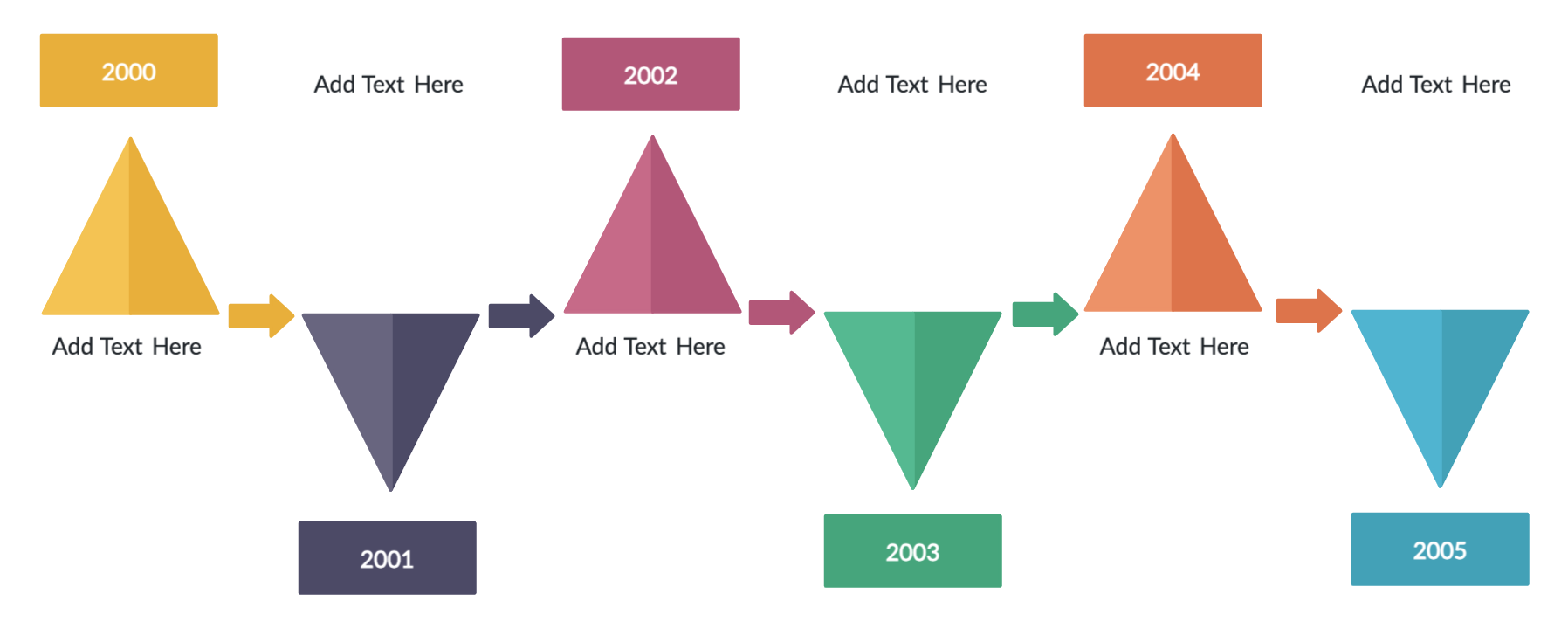 Timeline Templates
1) Vertical Timeline Template
2) Horizontal Timeline Template
3) Business Timeline Template
4) Personal Timeline Template
5) Career Timeline Template
6) Wedding Timeline Template
7) Project Timeline Template
8) Gantt Chart Template
9) Process Timeline
10) Event Timeline Template
11) Research Timeline Template
12) American Revolution Timeline Template
13) Martin Luther King Timeline for Kids
14) Timeline Series of Famous Women in History
15) PowerPoint Timeline Template
16) History Timeline Template
17) Monthly Timeline Template
Vertical Timeline Template
The vertical timeline is a very convenient way to visualize information, especially if you have a lot of data to represent. It has an easy-to-read structure, therefore, it is perfect for any size of screen.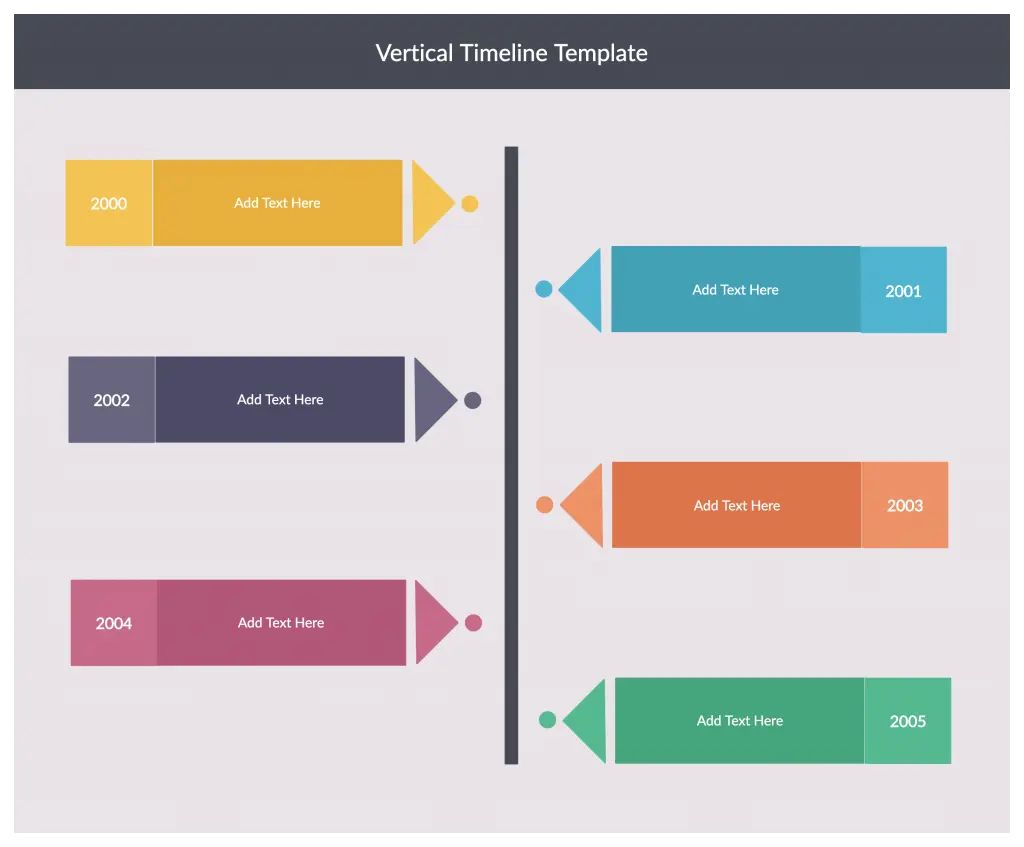 Horizontal Timeline Template
This type of timeline works best with fewer points and less text. They are widely used for presentation slides as you don't have to scroll down as you have to do with a vertical timeline.
Business Timeline Template
Businesses often use timeline templates for plans, project charter, and presentations, in order to visualize project tasks, business milestones, etc. This one here represents the major events of a business. It's suitable for your business plan, business pitch, and many other scenarios.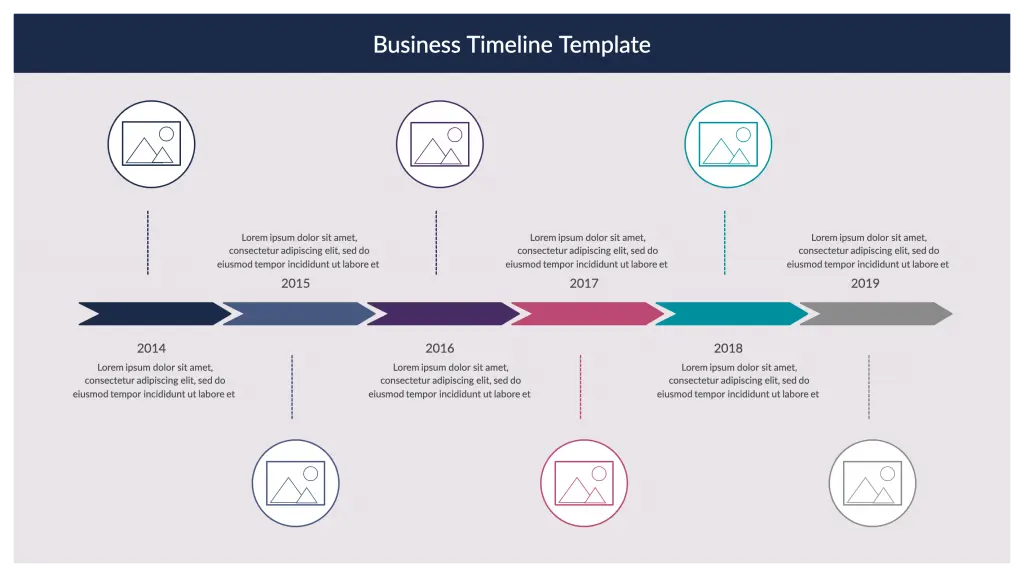 Personal Timeline Template
Personal timelines are used to show highlights or significant moments of a person's life. These may include moments like birthdays, graduations, and other important milestones.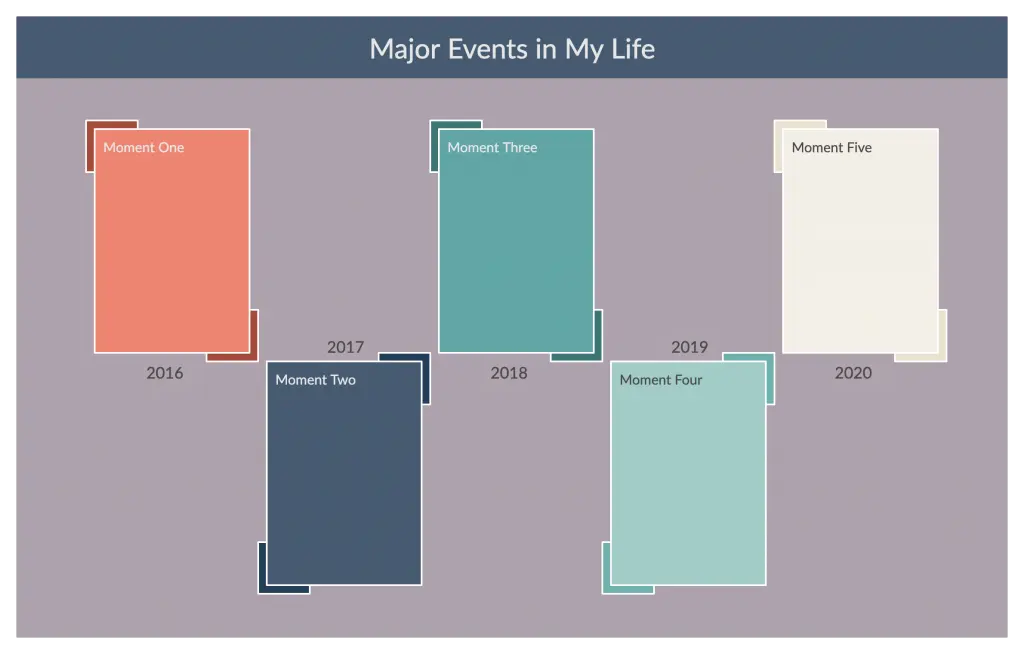 Career Timeline Template
Planning your career? A timeline can help you plan ahead and set goals for personal development. It can also be included in your resume highlighting your past and present career experiences.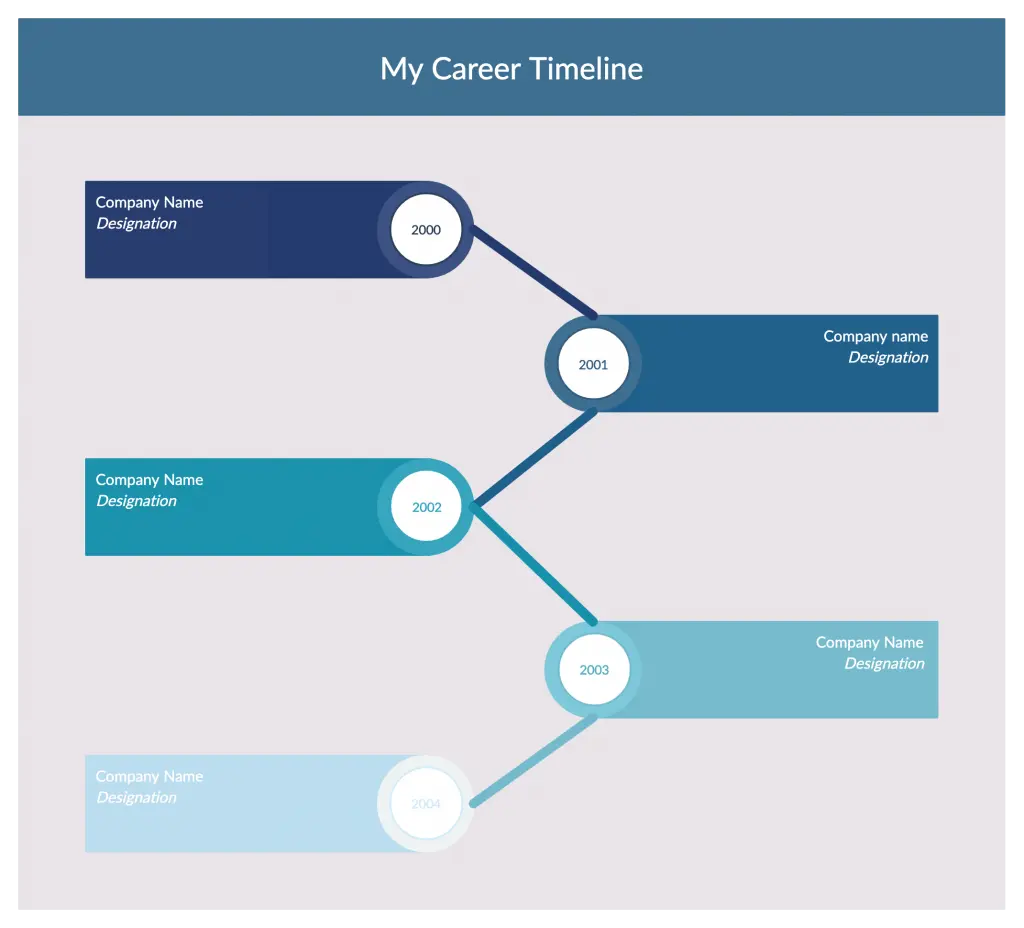 Wedding Timeline Template
You can use a timeline when you are planning your wedding, share it with organizers and vendors to make sure that everything is on track. You can also send a guest-oriented wedding timeline with your invitations, to help everyone plan and prepare ahead of time.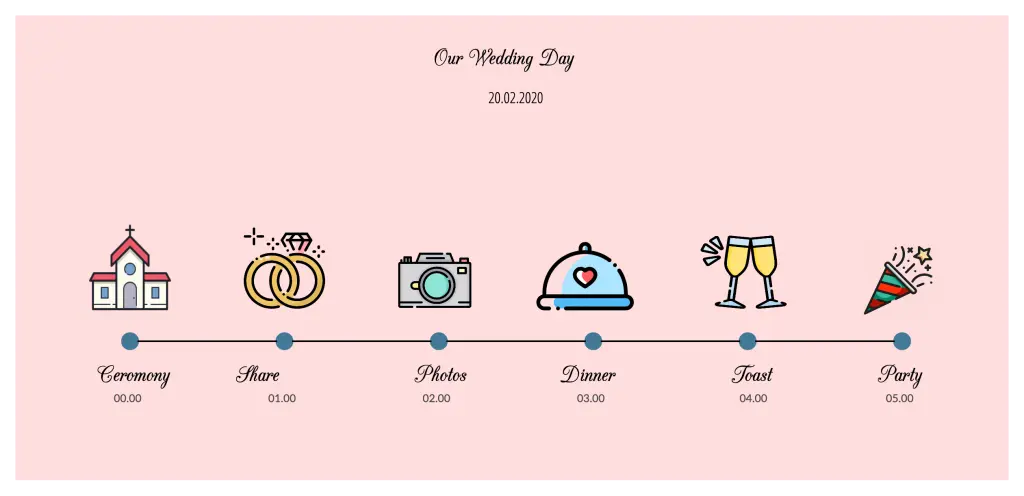 Project Timeline Template
A project timeline breaks down the tasks/ events of a project in chronological order, making it easier to get a high-level view of it. This can be a great tool when planning a project.

Gantt Chart Template
A Gantt chart is a type of bar chart used in project management that illustrates a project schedule, including the start and end dates for each task or phase, dependencies between tasks, and milestones.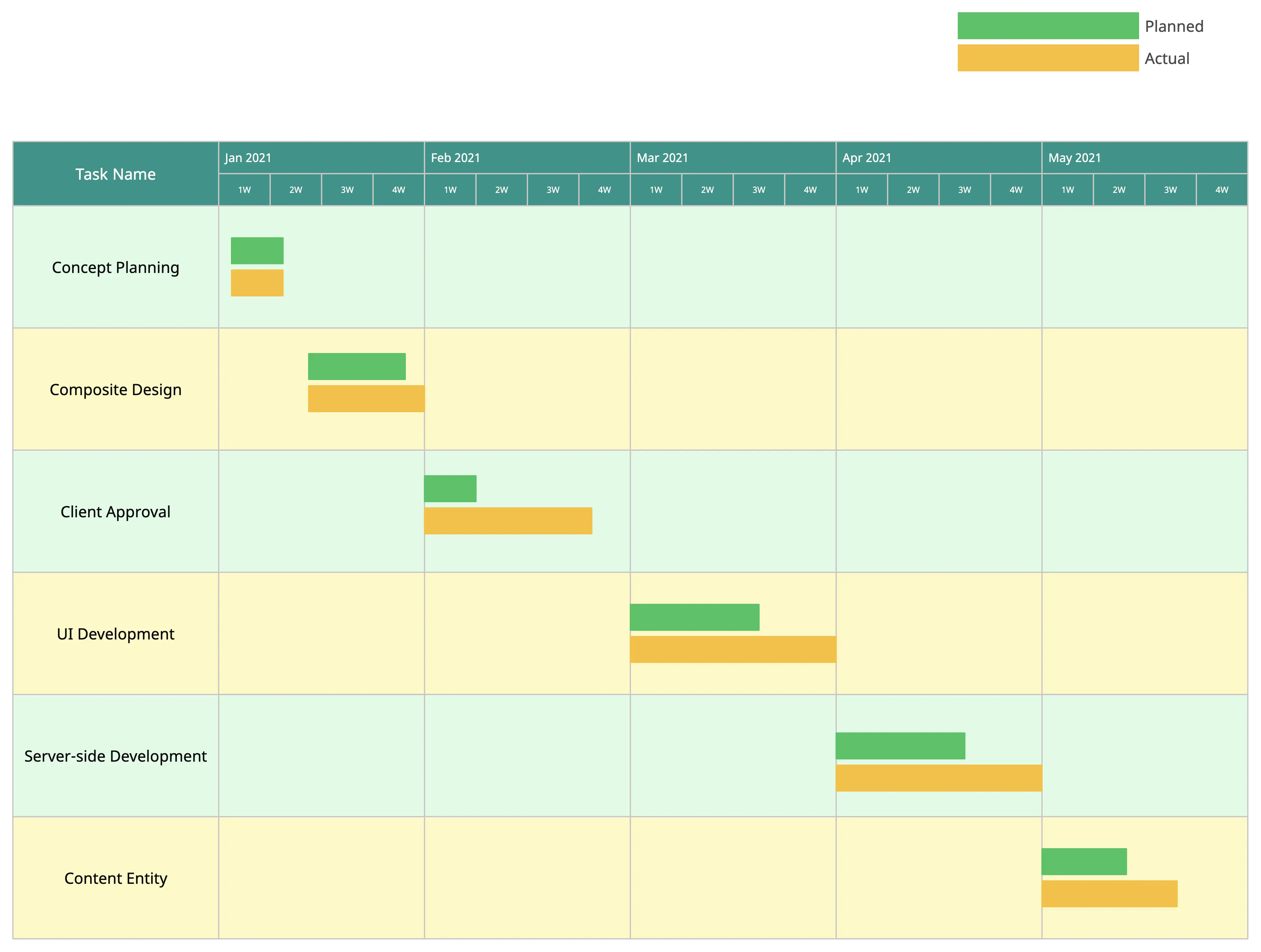 Process Timeline
A process timeline is a type of timeline that shows the steps involved in a particular process or workflow. It is used to visualize the sequence of steps and the relationships between them, and can be used to illustrate complex processes in a simple and easy-to-understand format.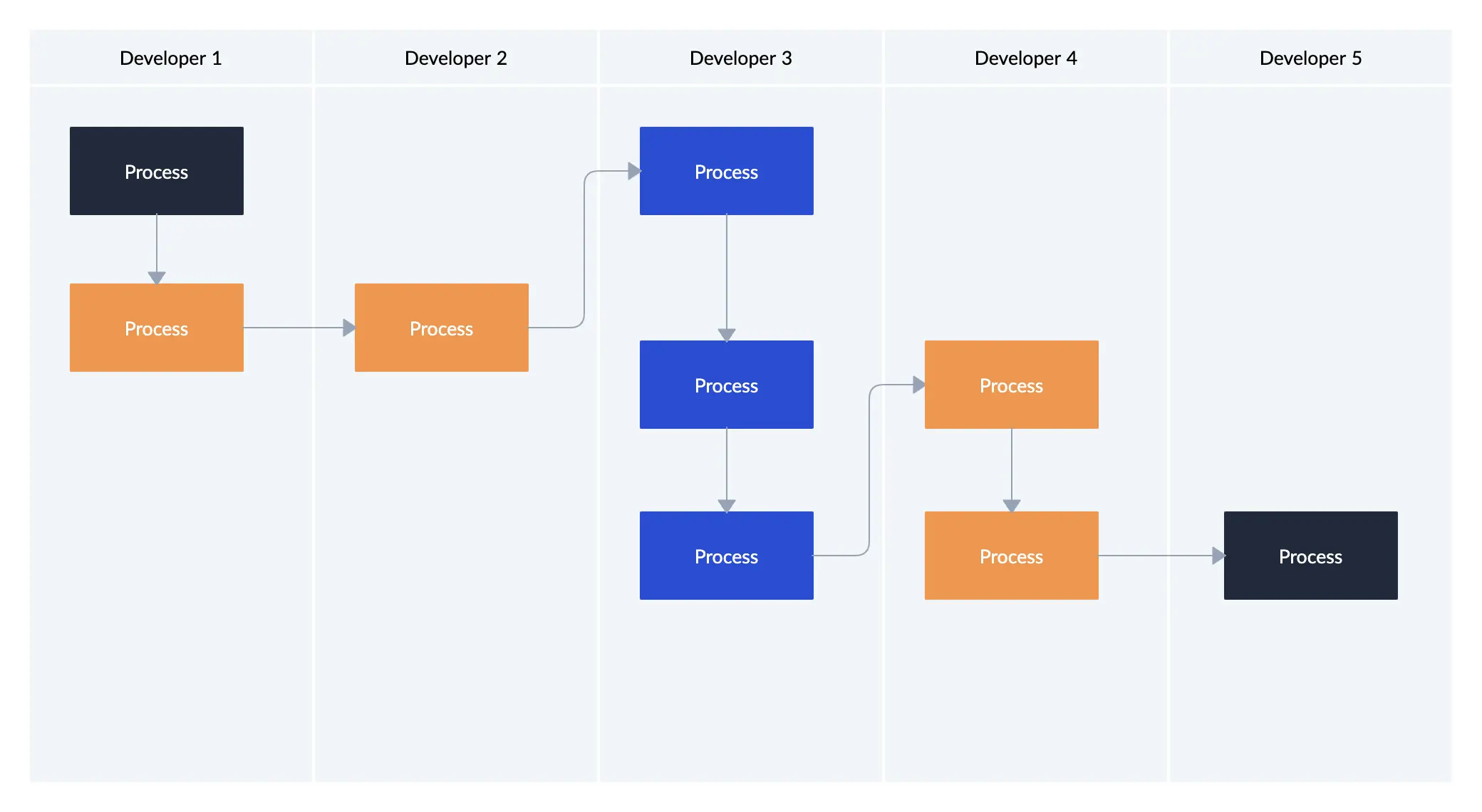 Event Timeline Template
An event timeline is essential for a successful event planning process. As the organizer, you can use it to guide yourself through the planning process and keep track of all the deadlines. With little less detail, you can also turn it into your event's agenda for the guests.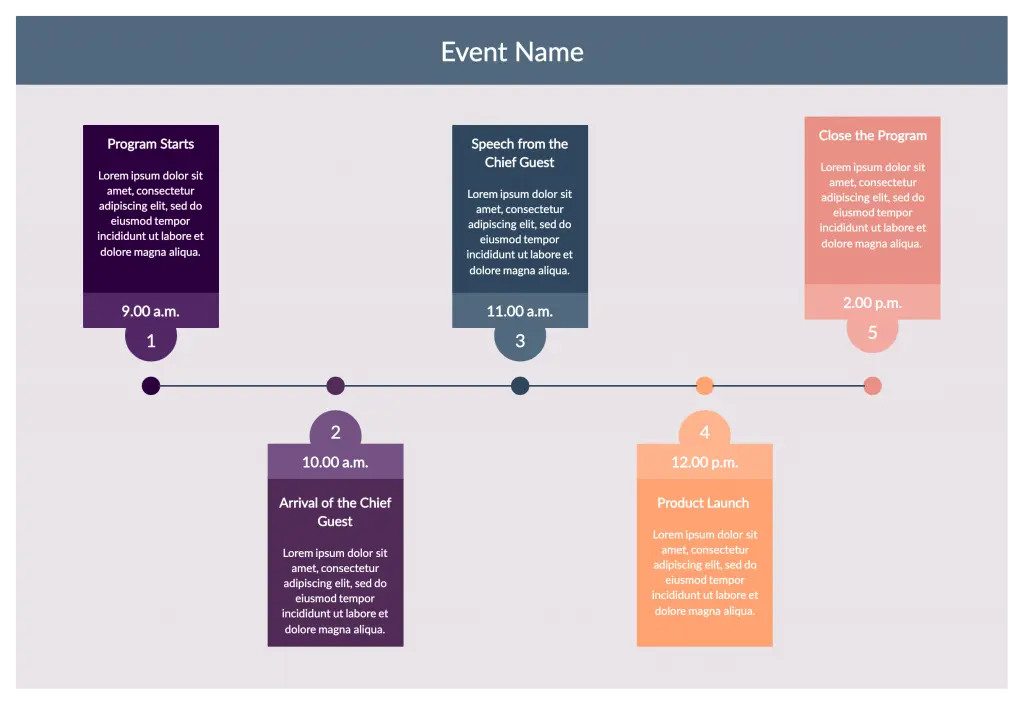 Research Timeline Template
This shows a chronological order of events that you plan to do during your research/ project. It can help give your reader a high-level overview of your project.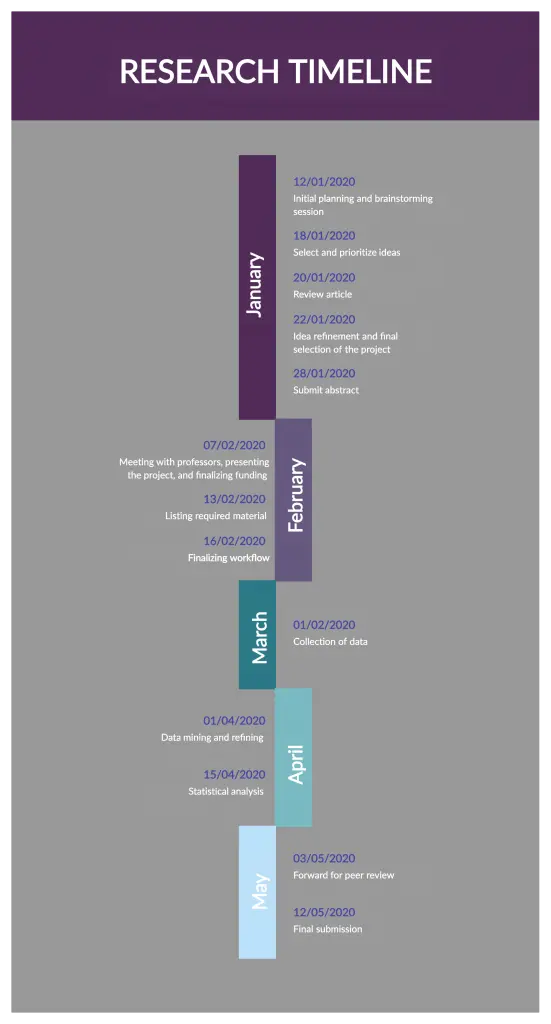 American Revolution Timeline Template
Here's a timeline of the American Revolution covering all events from the French and Indian War to the Treaty of Paris.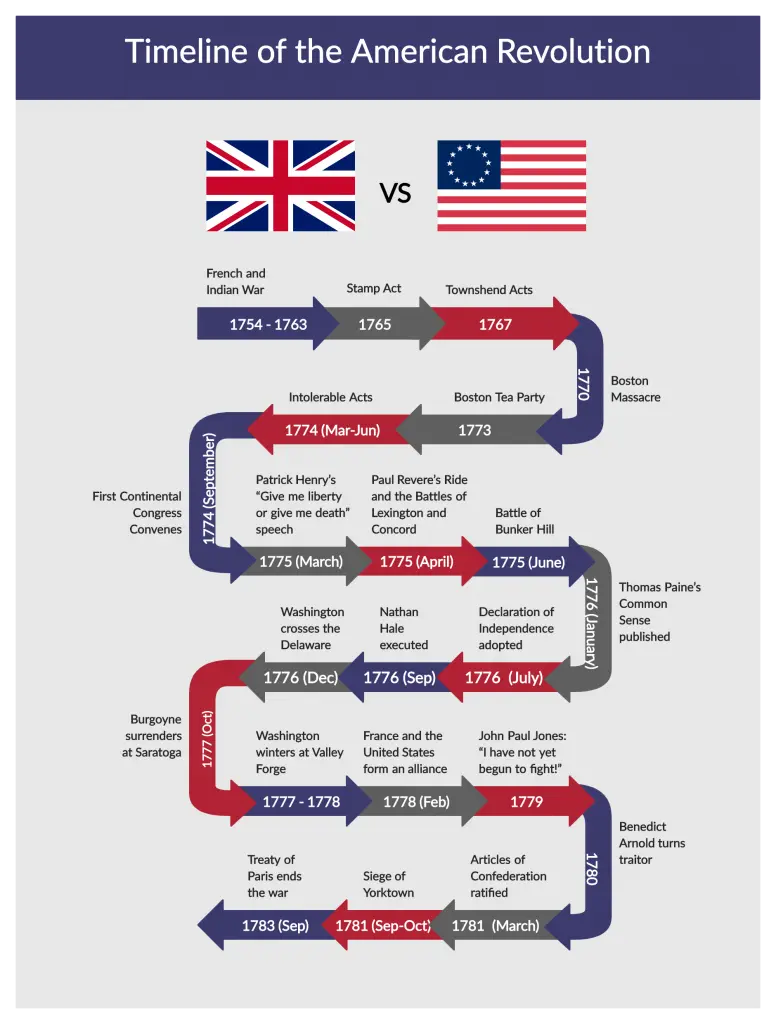 Martin Luther King Timeline for Kids
This timeline shows the important moments from the life of Marting Luther Kind Jr, leading up to his death.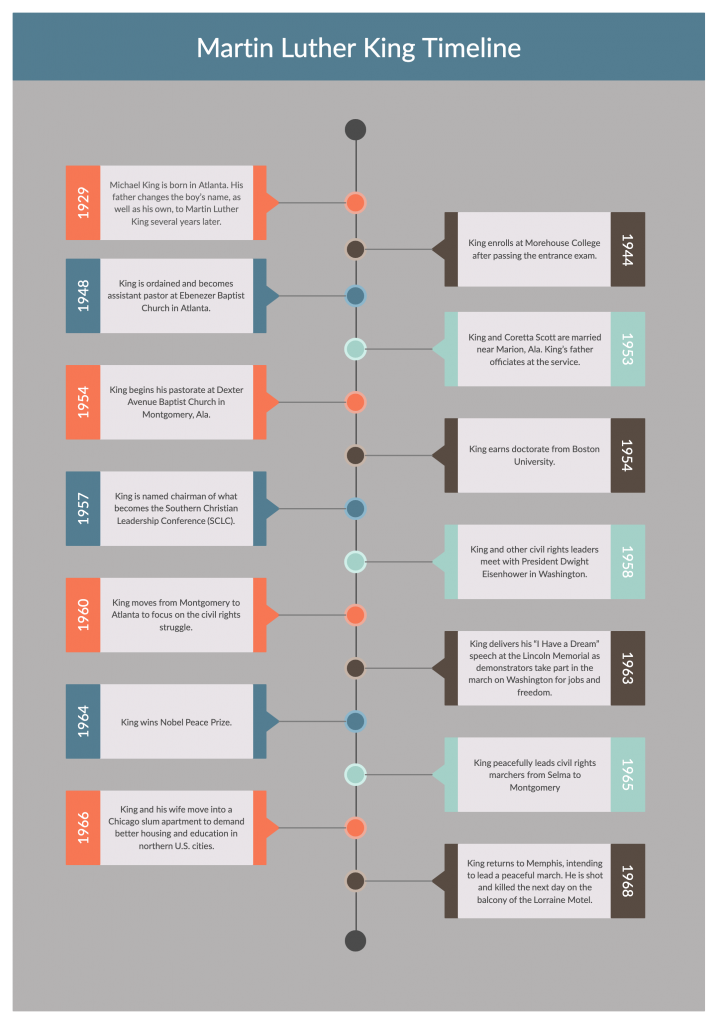 Timeline Series of Famous Women in History
Here's a timeline of some of the most famous women in history.

PowerPoint Timeline Template
You can simply edit this timeline and export it as a PNG or JPEG to add to your PowerPoint presentation.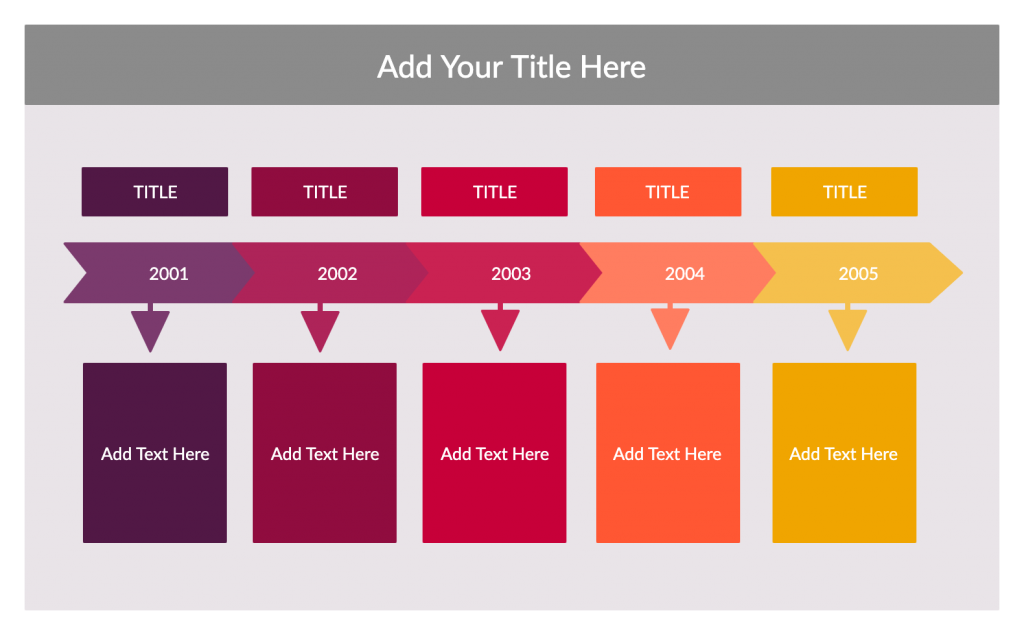 History Timeline Template
Highlight the key moments of any historical event with this timeline template.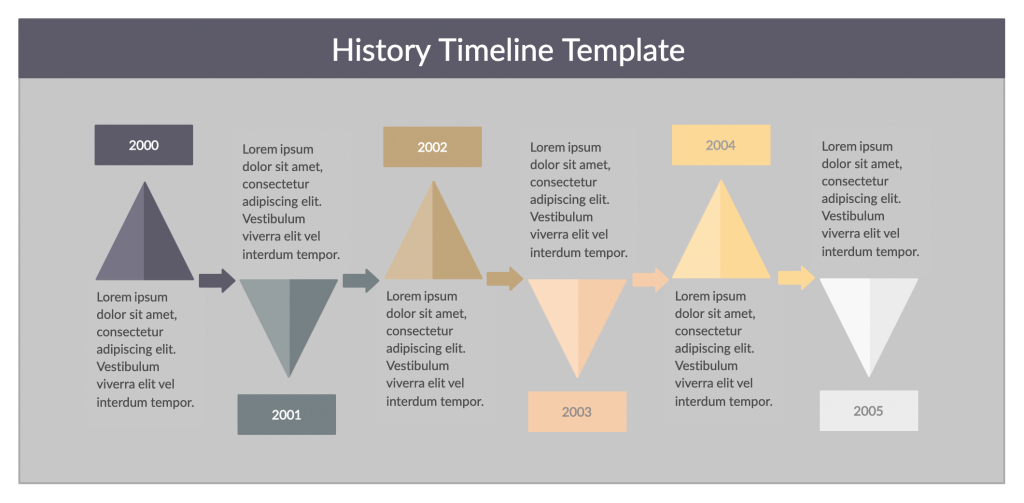 Monthly Timeline Template
This 12-month timeline template is ideal for representing the events (i.e. monthly business or personal projects), within a year.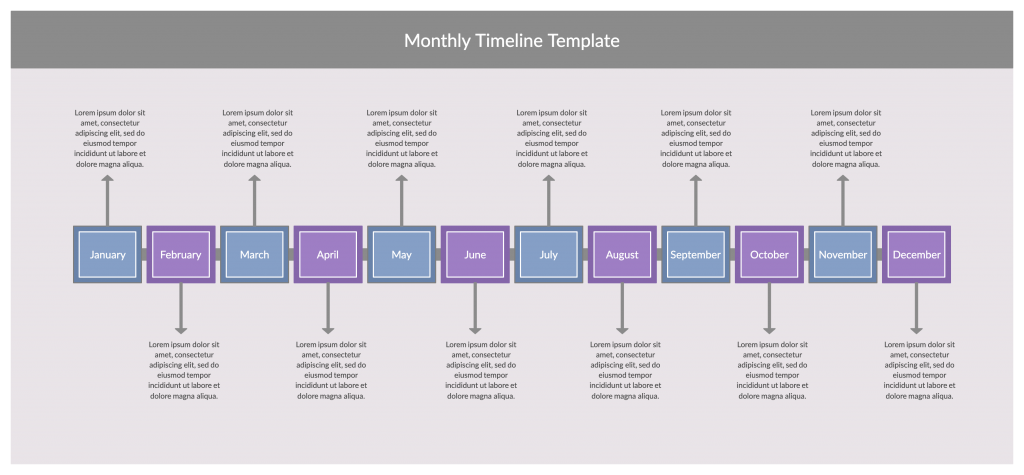 Not sure how to start your timeline? Here are the 3 steps you need to follow to create the perfect timeline diagram.
FAQs on Timeline Templates
How to select the right timeline template for a specific project or event?
Consider the timeline's purpose, the key milestones, and the type of information that needs to be presented.
Based on the information you have identified, determine the timeline format that will best suit your needs.
Once you have selected a template, customize it to fit your specific project or event. Add your own events, milestones, and details to the template, and adjust the formatting and layout as needed.
What are the common mistakes to avoid when creating a timeline?
Including too much information. A timeline should be clear and easy to understand at a glance.
Neglecting to include key events. Be sure to include all the key events and milestones related to the project or event on the timeline.
Failing to organize events logically. Make sure that events are arranged in a clear and coherent order that makes sense to the reader.
Not using visuals effectively. While visuals can help to make a timeline more engaging make sure to use them effectively. * Avoid using too many graphics or images, which can be distracting.
What is an infographic timeline template?
An infographic timeline template is a pre-designed visual layout that displays a chronological sequence of events in a creative and engaging way. They often include various graphic elements, such as icons, illustrations, charts, and diagrams, to help convey information in a more engaging and understandable way.