Venn Diagram Maker
The Easiest Way to Create Venn Diagrams
Better understand and represent data with our Venn diagram maker. Visually represent information with our shape library and simple drag and drop tools.
Multiple Venn diagram templates
Fully customizable styling options to easily input information
Share with others, embed in any site, or export in multiple formats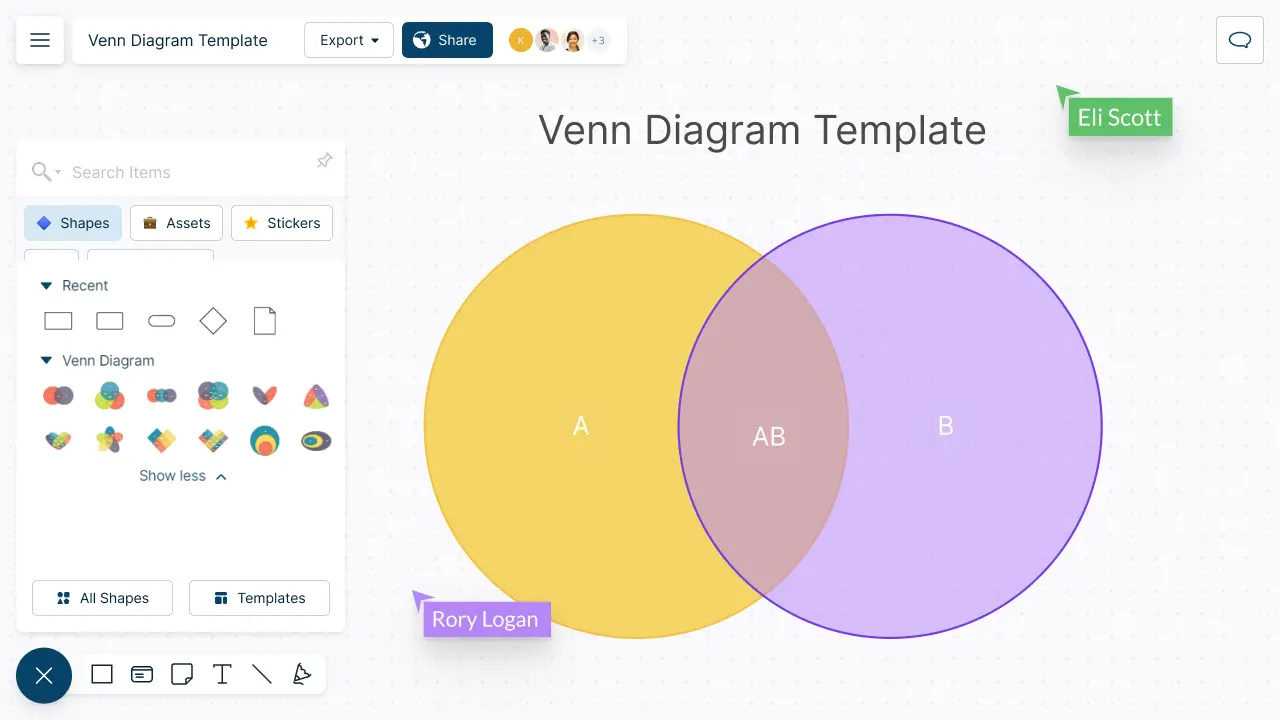 Over 10 Million people and 1000s of teams already use Creately
How to make a Venn Diagram?
IDEATE
Easily Create Venn Diagrams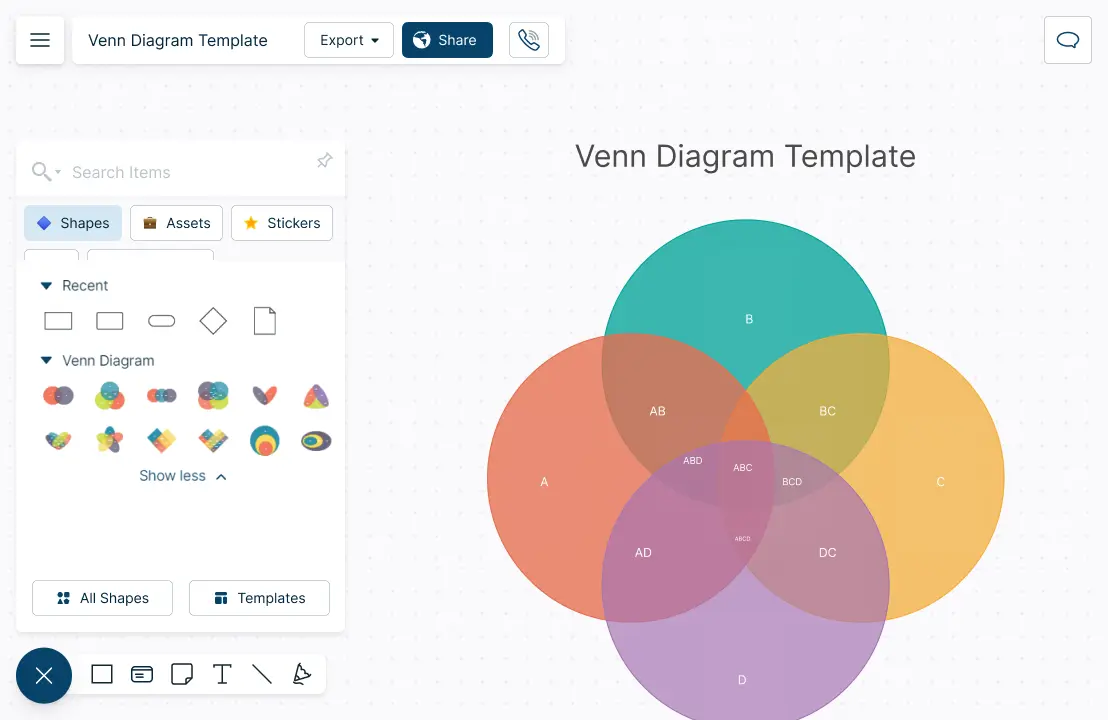 Create professional Venn diagrams with our extensive shape library.

Choose from over 1000+ industry-standard shapes to create detailed Venn diagrams.

Visualize multiple data sets and represent Venn diagrams in multiple ways.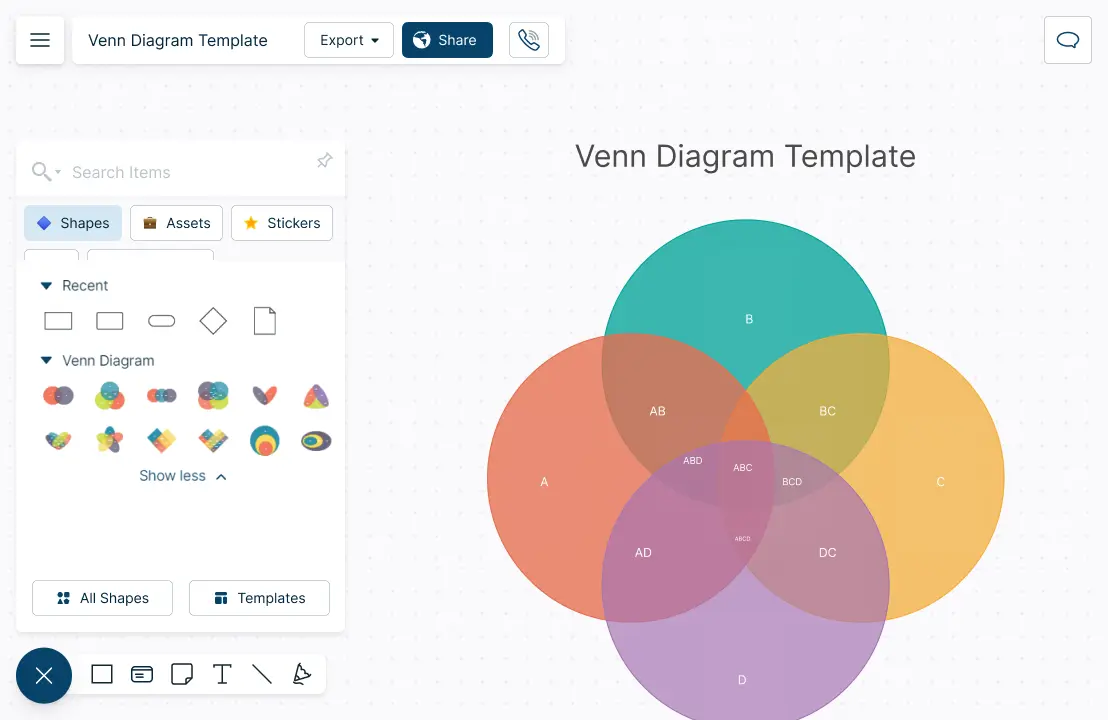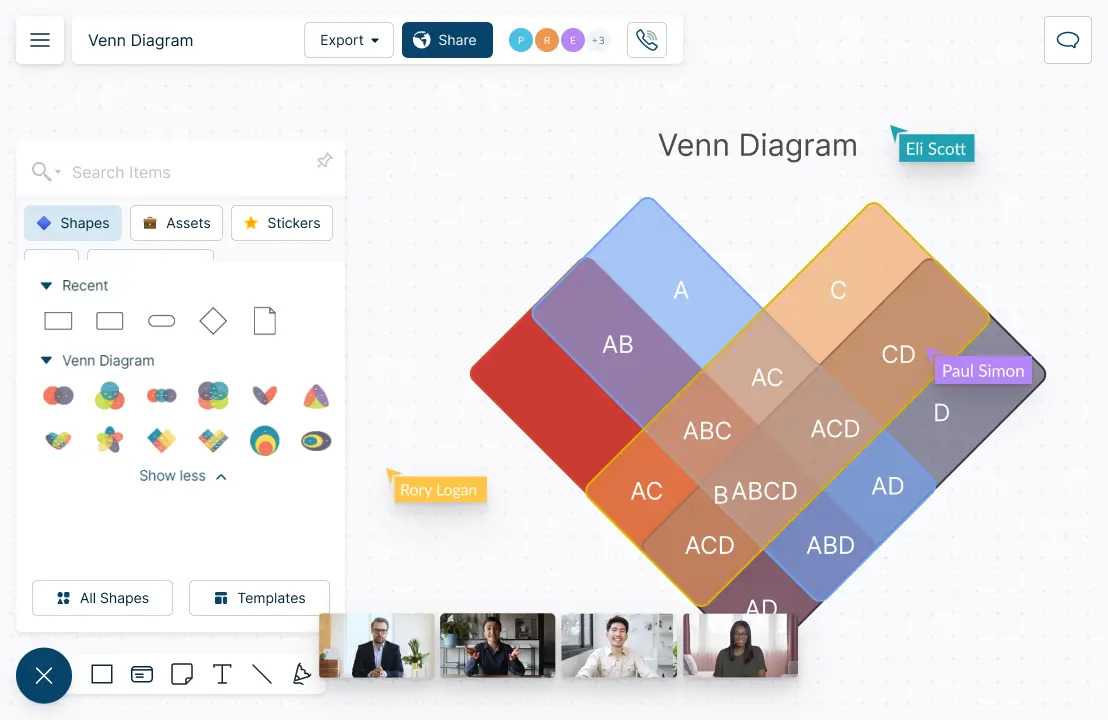 COLLABORATE
Understand, Discuss, and Modify Together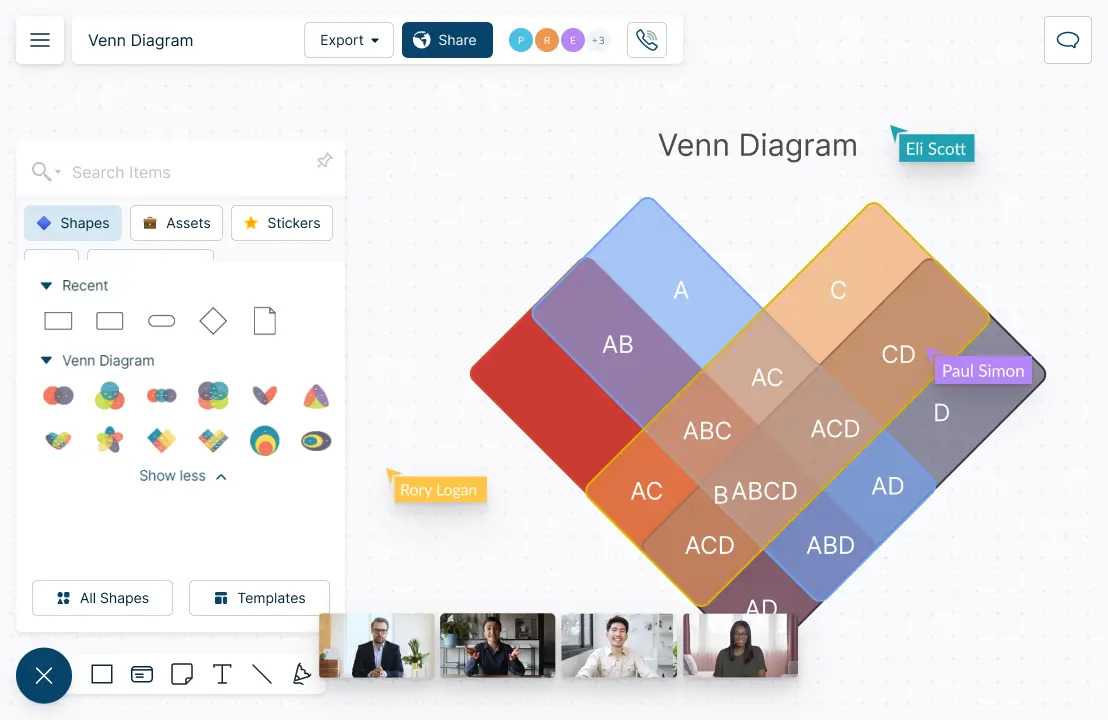 Work closely with teams in real-time with live mouse tracking and whiteboarding.

Multiple access and role levels to streamline sharing, reviewing, and editing workspaces and folders.

Make suggestions and improve Venn diagrams together with in-line comments.
EXTEND
Share Across Multiple Platforms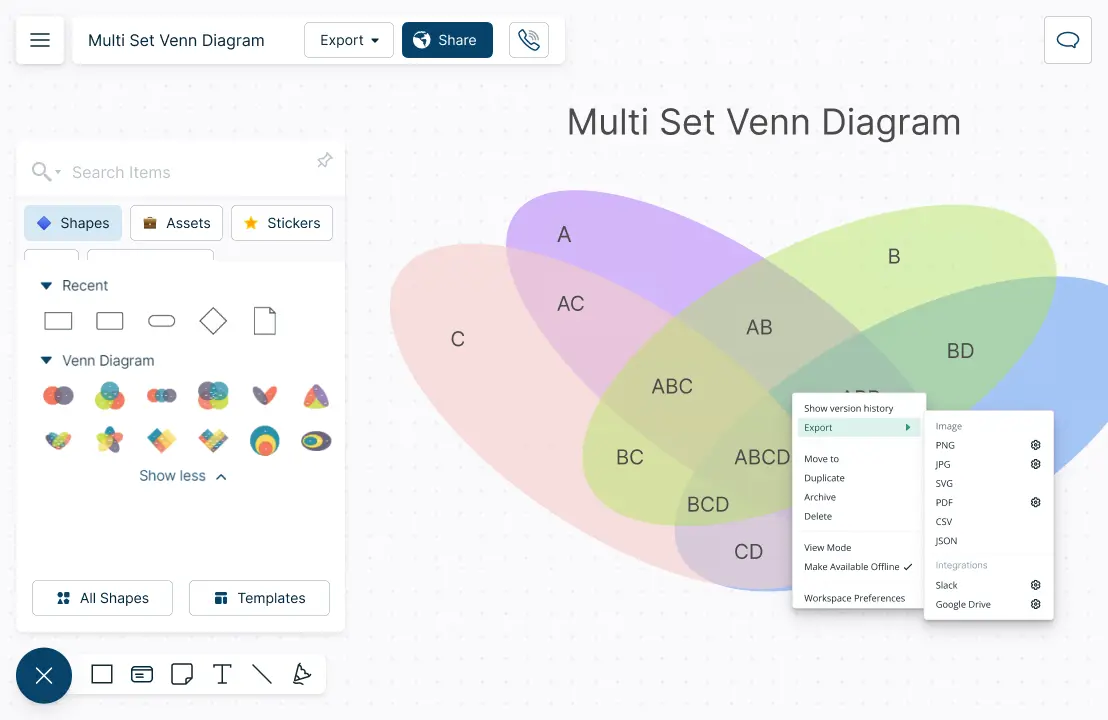 Publish, present, print, and share with multiple export options (SVGs, PNGs, JPEGs, and PDFs ).

Create presentation flows for multiple stakeholders with frames and other navigation features.

Multiple add-ons to easily embed the Venn diagram in Google/Microsoft documents, slides, and sheets.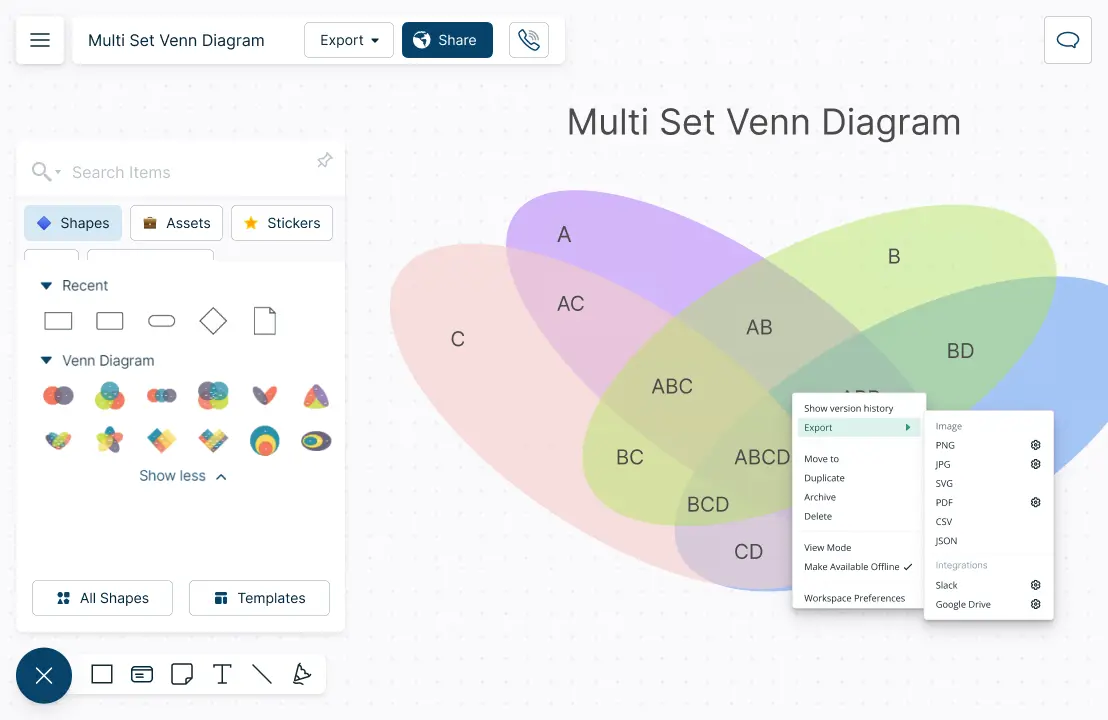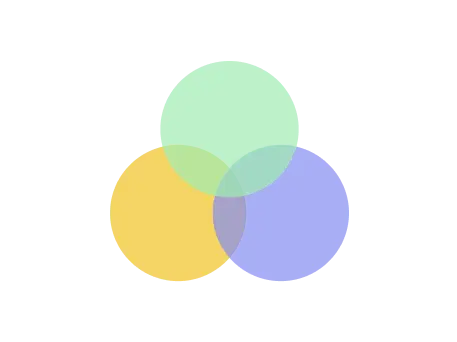 What is a Venn Diagram?
Popularized by John Venn, Venn diagrams consist of circles that represent logical relationships between data. Venn diagrams are widely used by academic professionals to educate logical relationships between data sets and probability.
Components of a Venn Diagram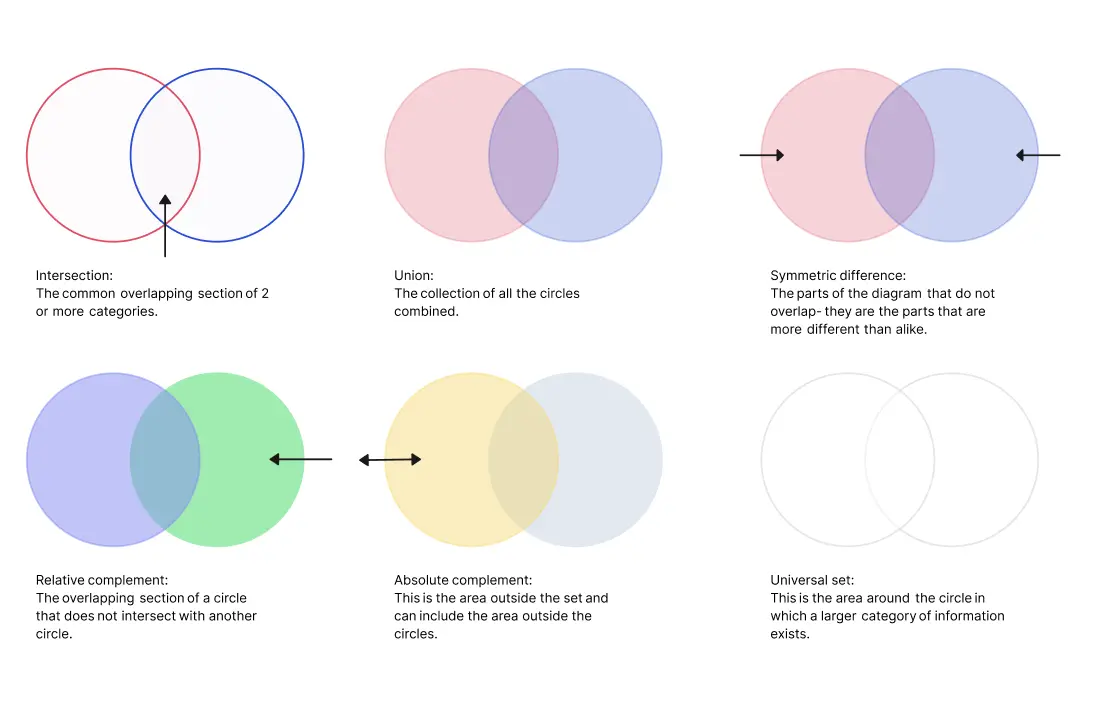 How to Create a Venn Diagram?
Plan the timeline for the information gathering, analyzing, presentation, and sharing. Gather the information you need to capture to create a venn diagram. Make sure to collect the information within the planned time frame.

Create a rough outline of the diagram by arranging the gathered information in chronological order. This step will also help you filter out the key details from the rest of the researched data.

Pick a layout for your diagram. Creately has a wide range of industry's favorite templates that you can pick to start quickly.

With Creately, you can quickly style your venn diagram with preset color themes. While you can import images, clipart, gifs, logos, icons, etc. to customize your diagram, you can also use the built-in Google image search to find more images.

Add important information right into the shapes and use them during the presentation via the data panel. Share your venn diagram with other key stakeholders or team members to gather their feedback with contextual comments on Creately.

Once finalized, present it on Creately, embed it in any site, move to Google/Microsoft platform via add-ons, or download your Venn diagram as PNGs, SVGs, PDFs, and JPEGs with high quality.
How Can Teams Use Venn Diagrams?
Venn diagrams are a great way to share ideas and explore different perspectives in teams.
Teams can use the Creately canvas to have brainstorming sessions where they can share thoughts and ideas and place them in appropriate sections of the Venn diagram.

Teams can use these representations to clarify concepts, improve alignment and make better decisions together.

These diagrams can be inserted into presentations and shared across the organization for easy reference.
Create Your Venn Diagram Online with Editable Templates
FAQs for Creately's Venn Diagram Maker
Can I customize the text inside the Venn diagram?
Yes, you can add text, change font size, style and color simply by double clicking on the text box in the Venn diagram.
Can I create Venn diagrams with more than two circles?
Creately has multiple Venn diagram templates that have various styles and multiple circles. You can choose the template that best suits your needs or add circles and other shapes by dragging and dropping them from the shape library.
Can I collaborate on Venn diagrams?
Yes, Creately comes with real-time mouse tracking and synced previews so you and your team can use the same canvas while creating Venn diagrams and have discussions like you are in the same room.
How can I change the colors on my Venn diagram circles?
Creately comes with multiple customizable styling options. Simply click on the circle and access the quick toolbar to choose from a range of preset color options. You can also open the right side-bar to edit the exact color and opacity of your Venn diagram.
Streamline Your Workflows by Integrating with the Tools You Love
Creately integrates with the tools your teams use every day and supports your team's workflow seamlessly.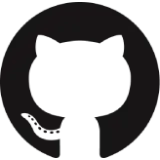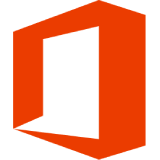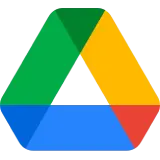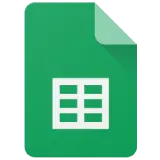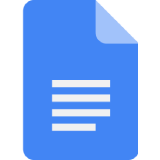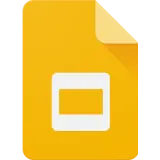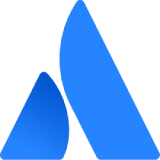 Why Creately is a Better Tool for Creating Venn Diagrams?
Creately is the intelligent visual platform enabling visual collaboration, knowledge management and project execution.
100+ proprietary features deliver a flexible, no-code visual platform, expertly-tuned for ease of use.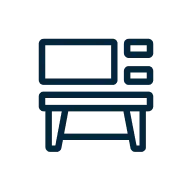 Infinite Visual Canvas
Visually create and organize any structure you imagine. Drag drop shapes or datasets, embed external content.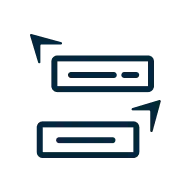 Real-Time Collaboration
Work remote or hybrid with real-time cursor tracking, synced previews and proper in-context comments and tasks.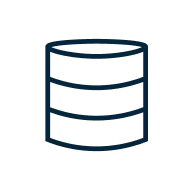 Custom Databases
Create custom databases for any kind of information from tasks, HR personnel records to matters for law firms.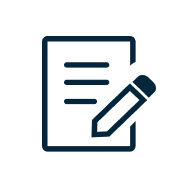 Data Driven Docs
Create docs and notes to go deeper from the high-level visual views. 2 way link to other docs, shapes or data with @mentions.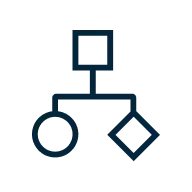 Professional Diagramming
50+ types of standard diagrams with 1000+ specially designed shapes and connectors enable blazing fast diagramming.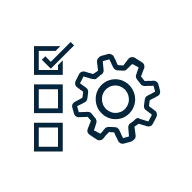 Project & Task Management
Use built-in agile project management tooling or integrate with your favourite project management tool to keep work flowing.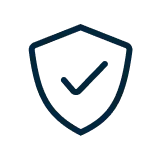 Enterprise Grade Security
ISO 27001, SOC 2 - Type 2, Data Residency & Up-time SLAs to collaborate securely with your entire organization.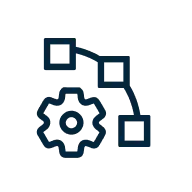 Powerful Visual Modelling
Visuals that are backed by databases, update once, reflect in multiple views type of workflows.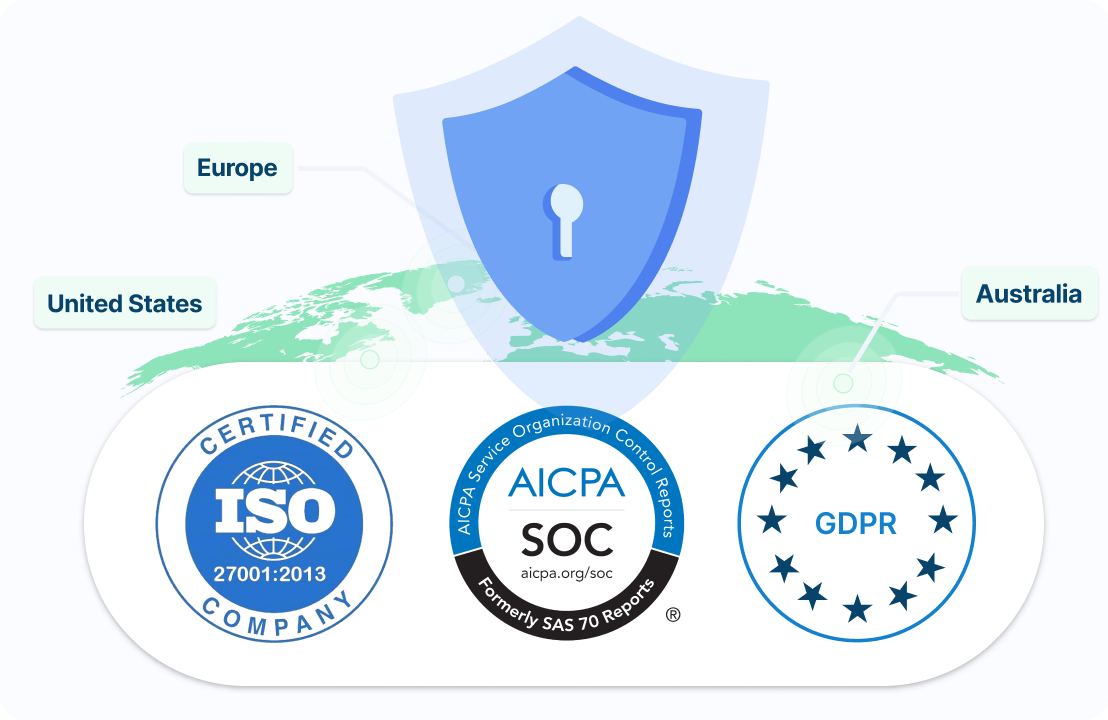 Enterprise-Grade Security and Compliance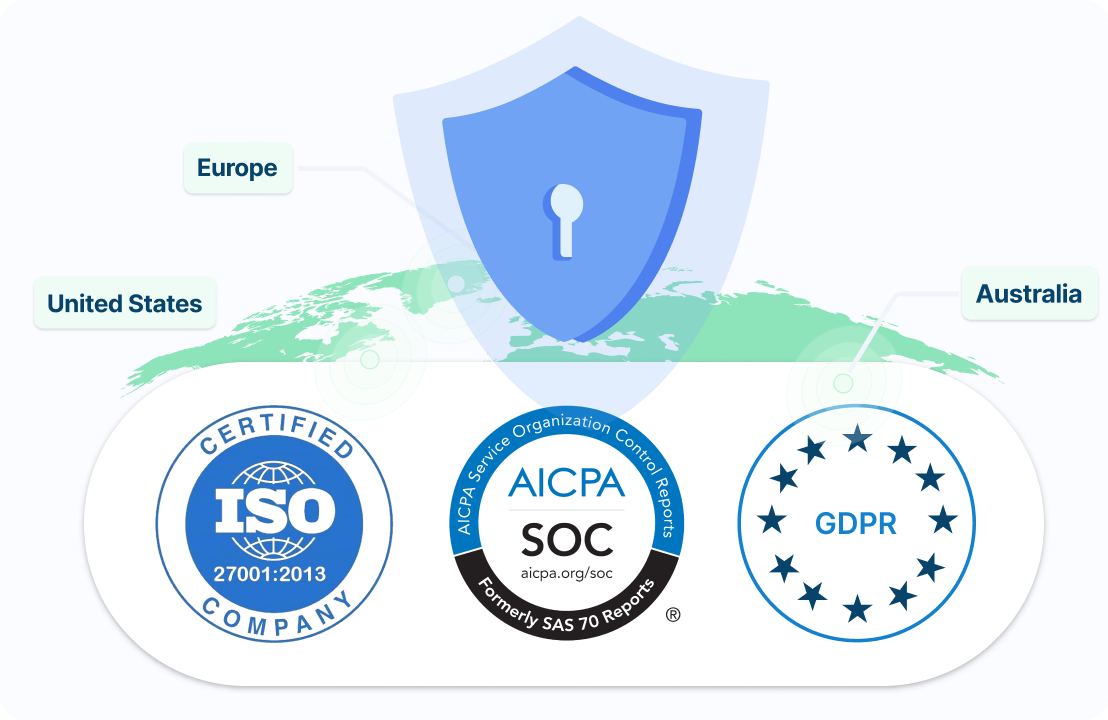 We're dedicated to keeping your data private, secure and safe. Creately is SOC2-Type 2 and ISO 27001 certified and GDPR compliant. We offer flexible data residency options in USA, EU and Australia to our enterprise customers.
Just Plug and Play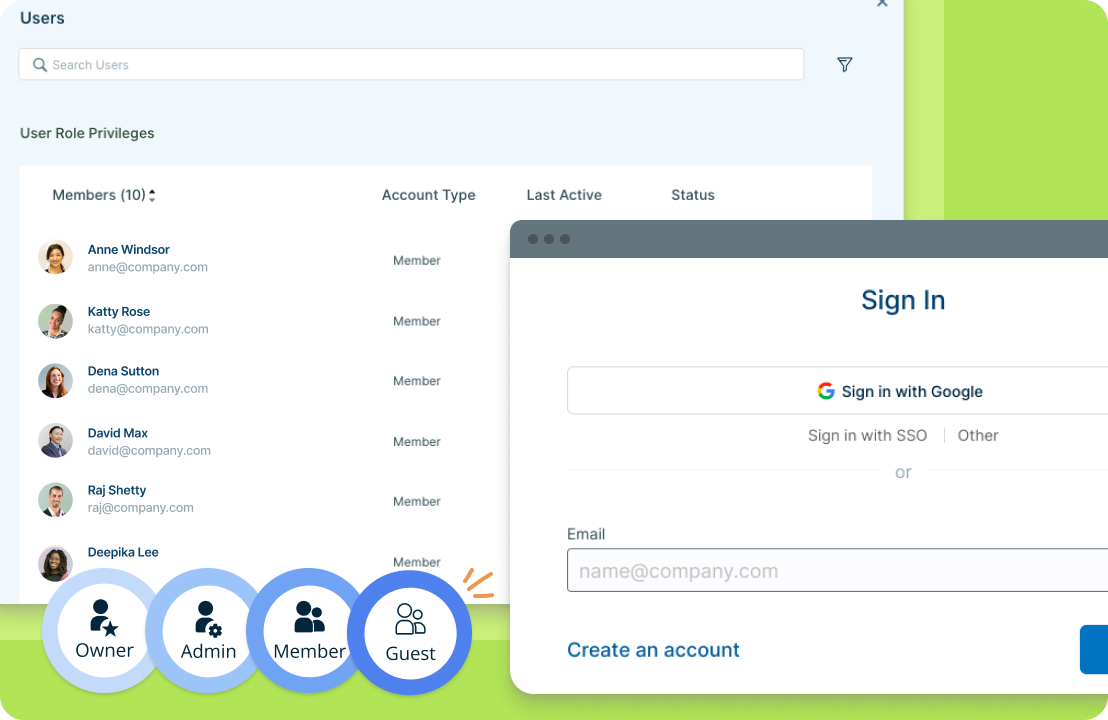 An easy-to-use interface with a minimal learning curve. Simply Sign-In using your work email to automatically add team members to the enterprise plan.
No installation required.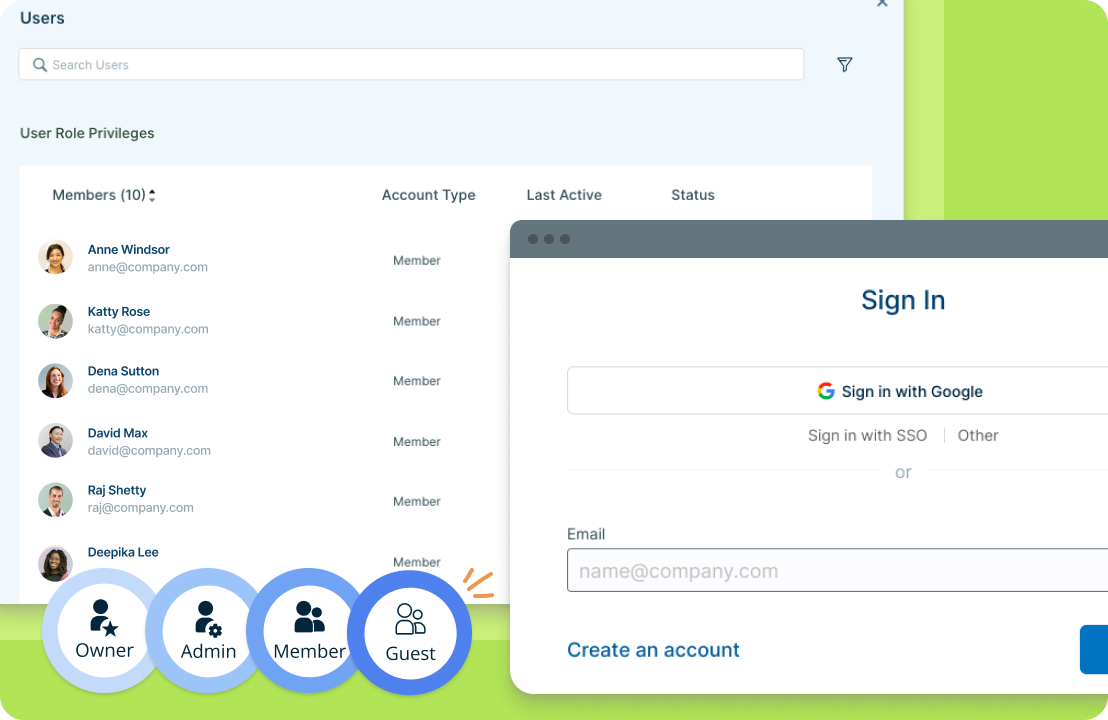 Work Visually with Anyone for a Fixed Monthly Price
Free
3 Canvases (60 items max)
1 Folder
Limited storage
Basic integrations
Raster image only exports

Flat Price Plan
Business
Unlimited Databases
5000 items per Database
Project Management tools
HR, Product, IT, Process toolkits
Advanced collaboration
Most integrations
100 GB storage
One Account Admin
Email + Chat support
SOC2 & ISO27001 Security