Brand Essence Wheel
Build a Powerful Brand
Discover the essence of your brand and build strong connections with your customers.
Analyze your brand and define how it stands out from the competition
Advanced collaboration tools to easily connect with your colleagues and stakeholders
Share your ideas as in SVG, PNG, JPEG, or PDF image formats for publishing, sharing, and printing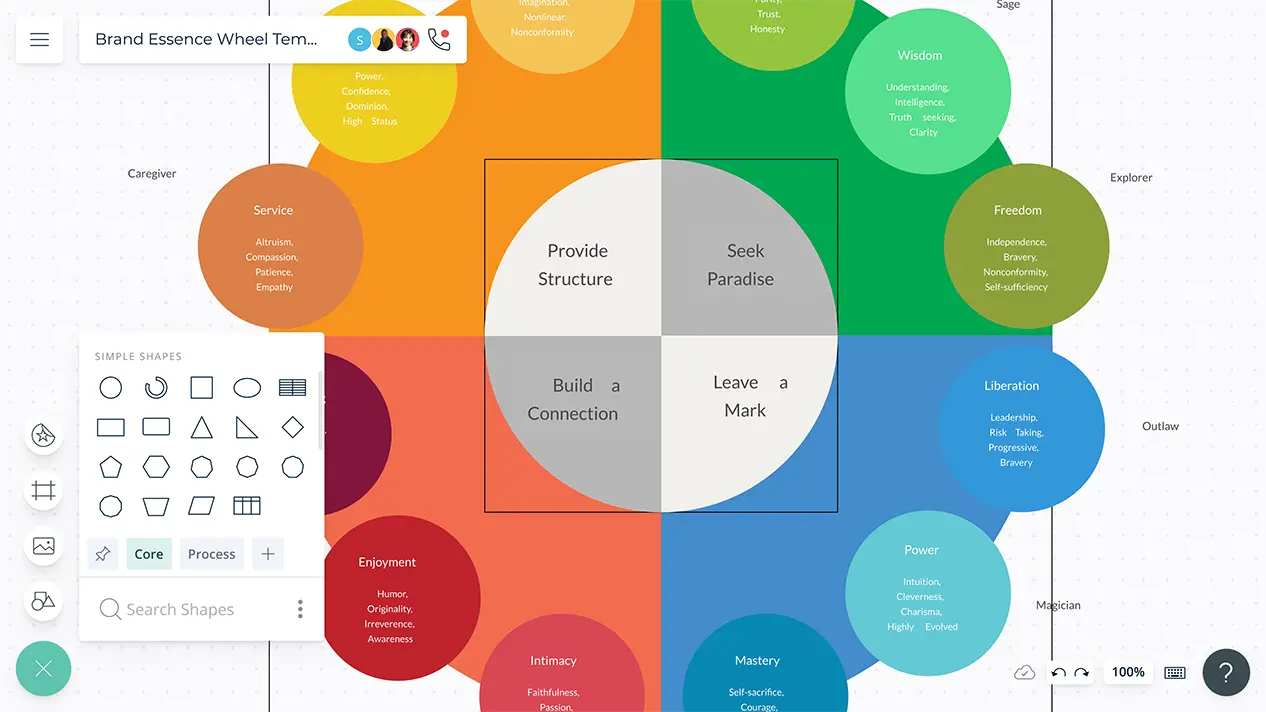 Over 10 Million people and 1000s of teams already use Creately
Brand Essence Wheel Templates and Examples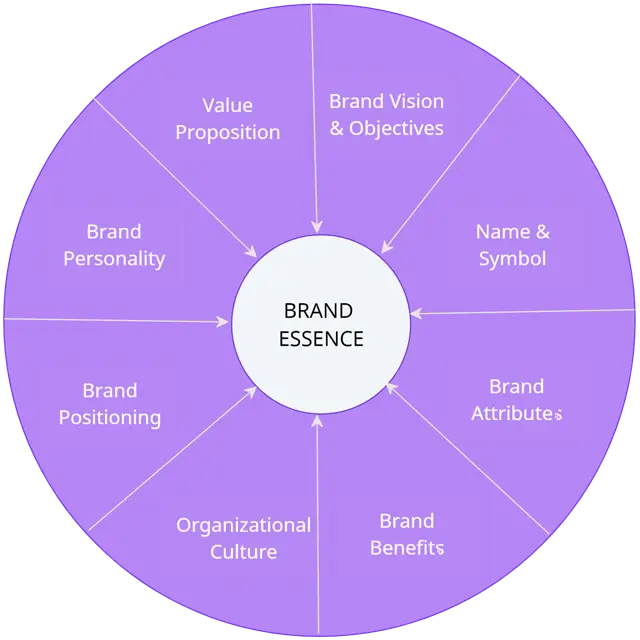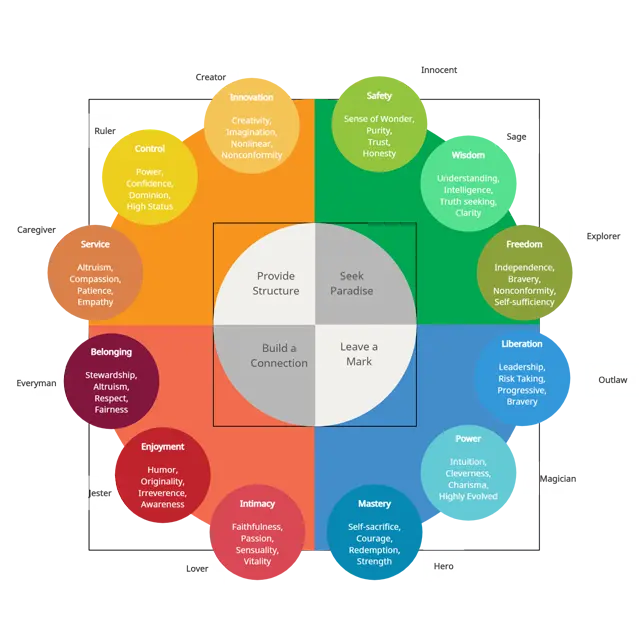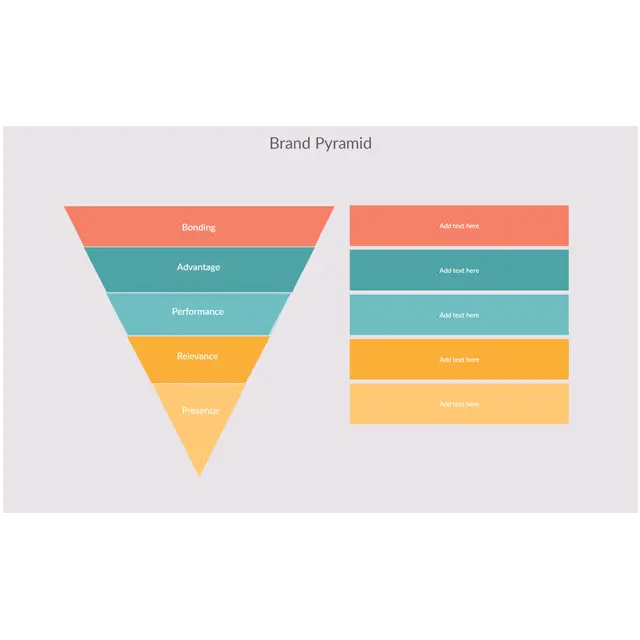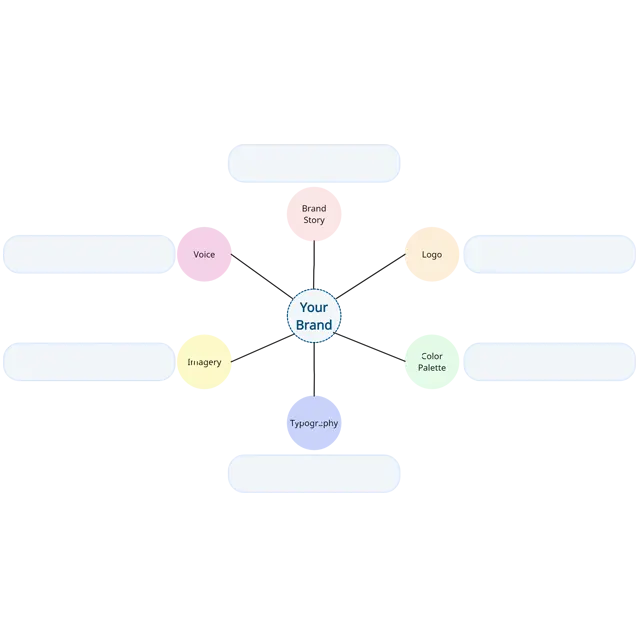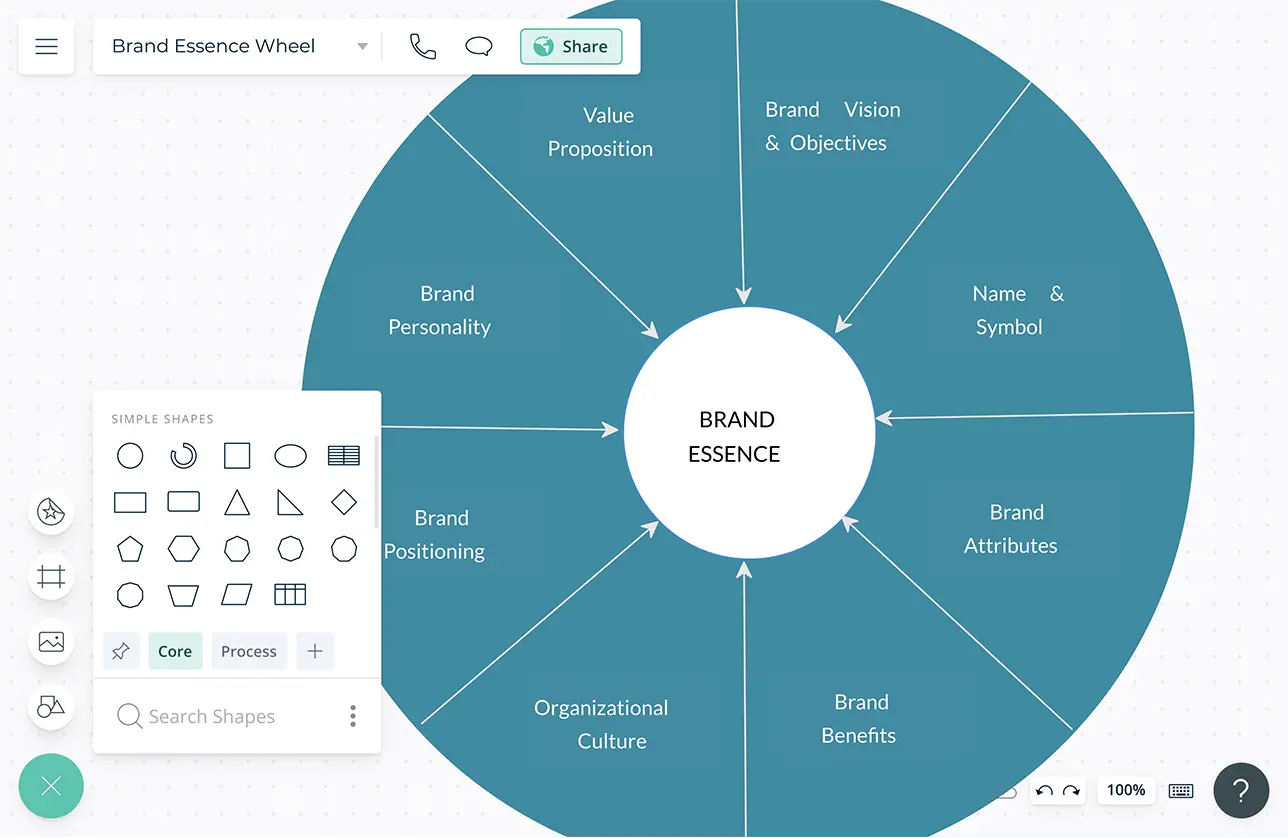 ANALYZE
Clear the clutter and Identify What You Stand For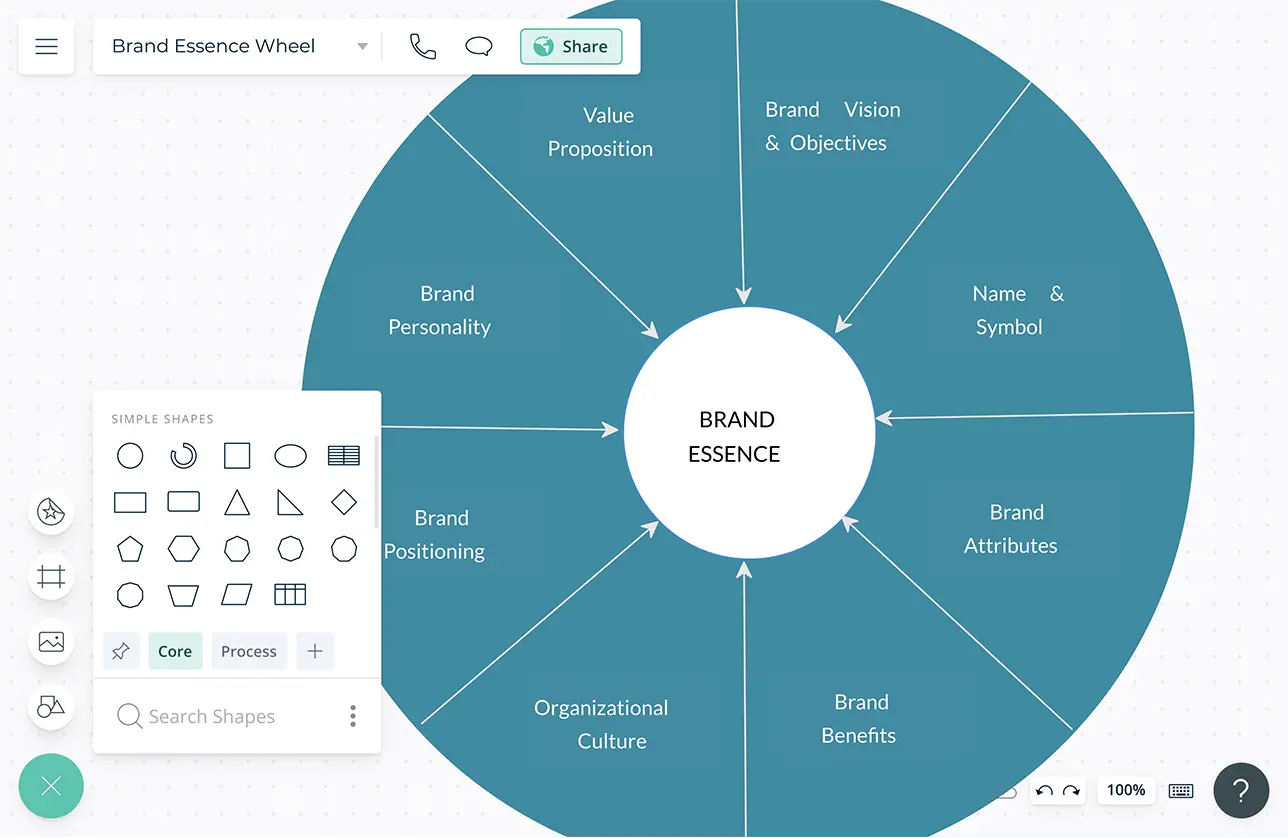 Infinite canvas to centralize and organize all communications and information around your brand strategies.
Simple drag and drop tools to effortlessly create relationships among shapes for intelligent visualization and analysis.
Bring market, competitor, and target audience data from any external source to visualize on the canvas as meaningful data shapes for easier analysis.
Built-in presentation tools to organize your brand strategies and instantly share your insight with the team.
IDEATE
Create a Brand That Makes a Mark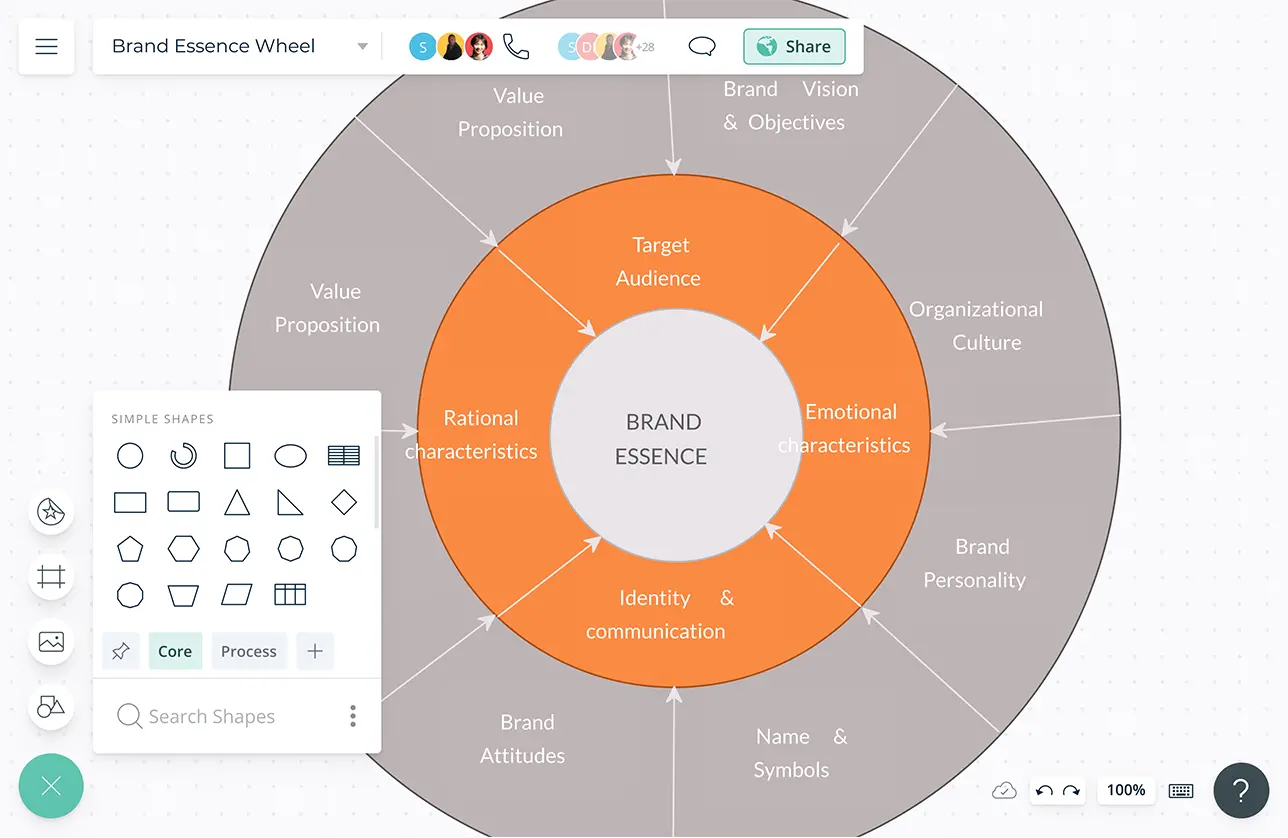 Brainstorming tools like mind maps or post-it note walls to get the best ideas out,individually or from a team.
Virtual whiteboard with built-in diagramming to easily conduct structured strategy sessions.
Unique styling options to highlight key ideas on the canvas.
Add detailed docs, attachments, links, and more via the notes feature to provide more context on brand values.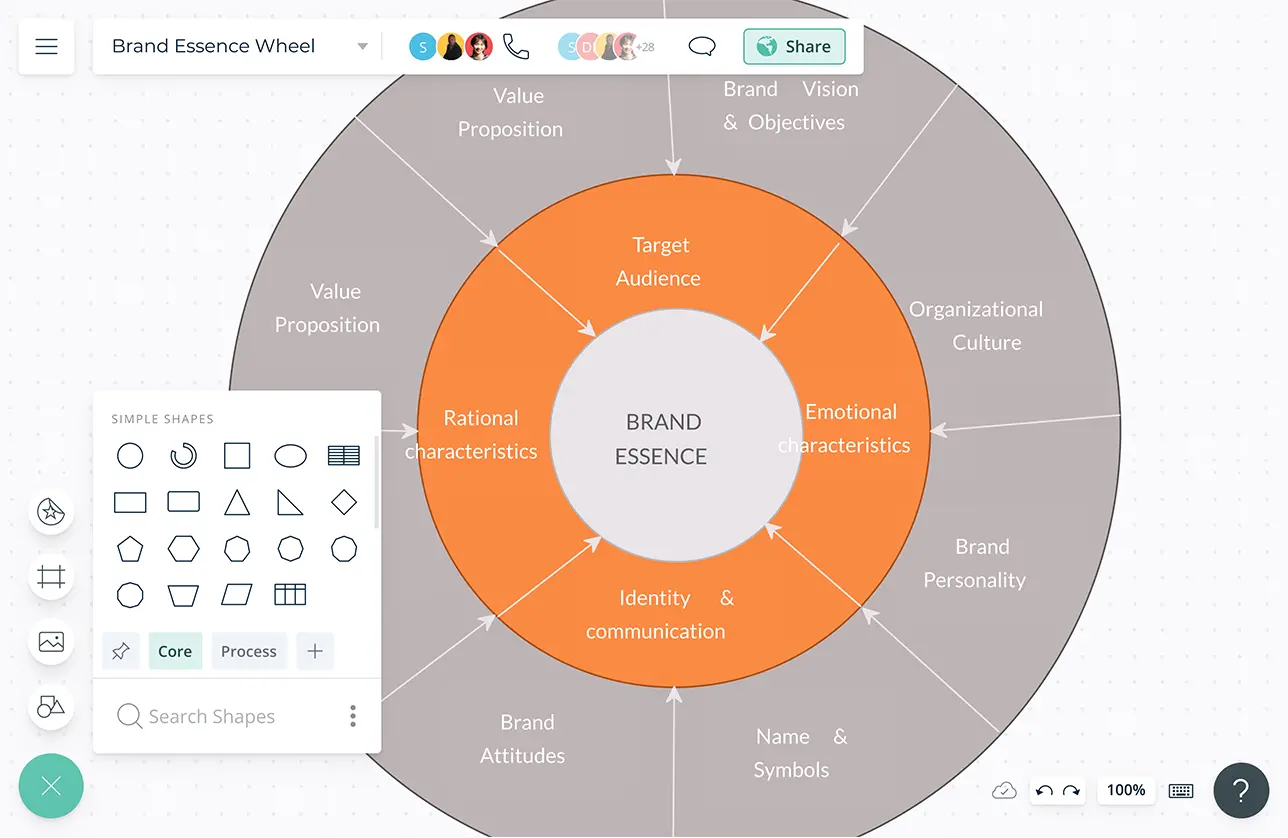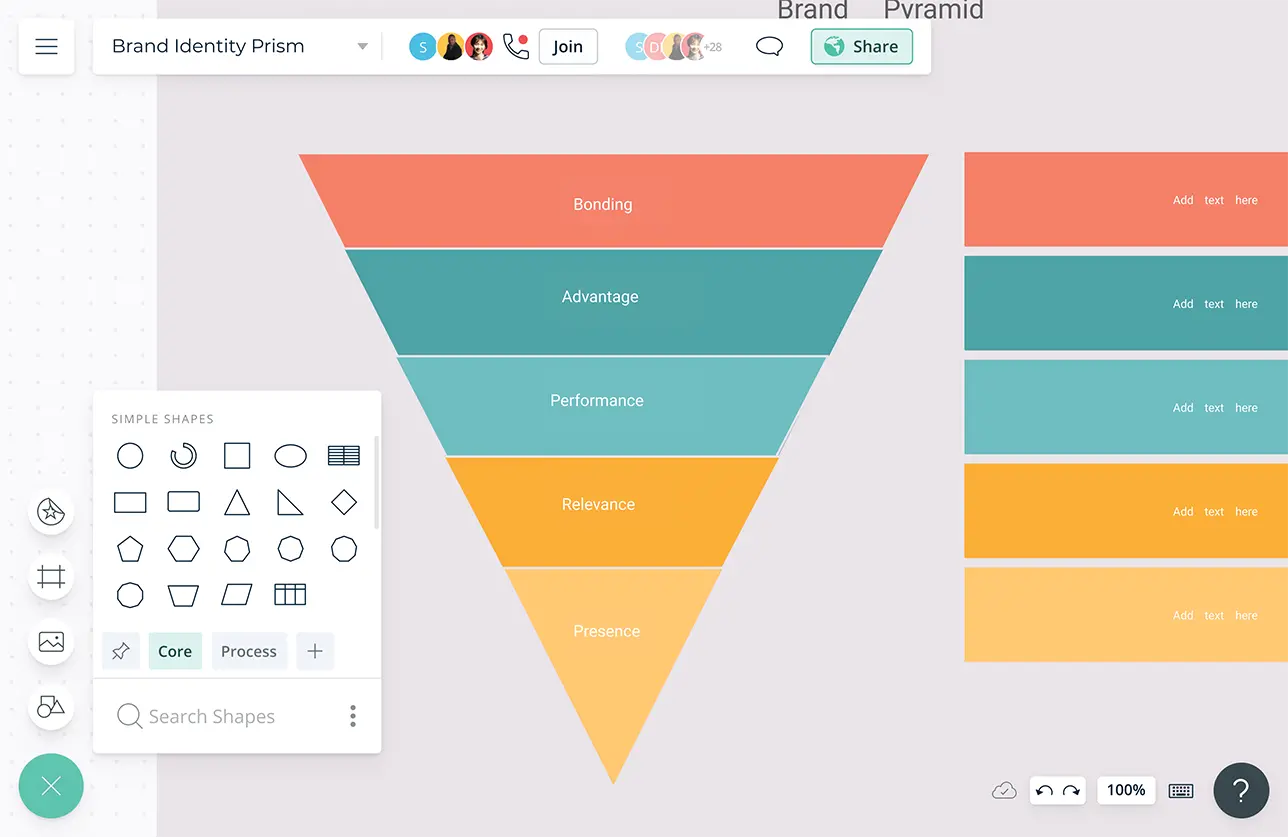 COLLABORATE
Make Decisions Together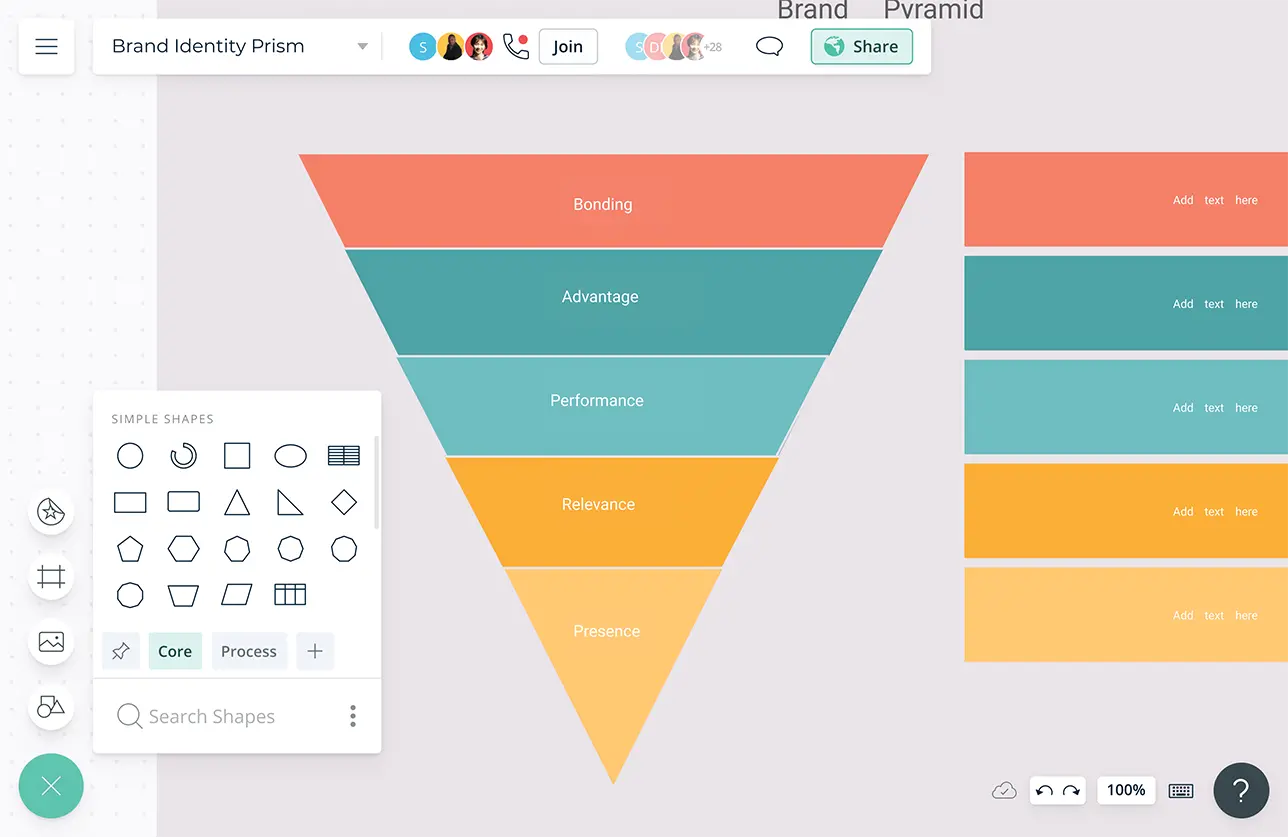 Video conferencing baked into the platform to feel like you are in the same room.
Real-time cursors for any number of participants. Collaborate with team members on a shared canvas and organize concepts together.
Comment with context, have discussions and follow-ups on the same canvas.
Freehand drawing and highlights to sketch anything you want as you explain and analyze.
EXTEND & EXECUTE
Share Your Values With Your Stakeholders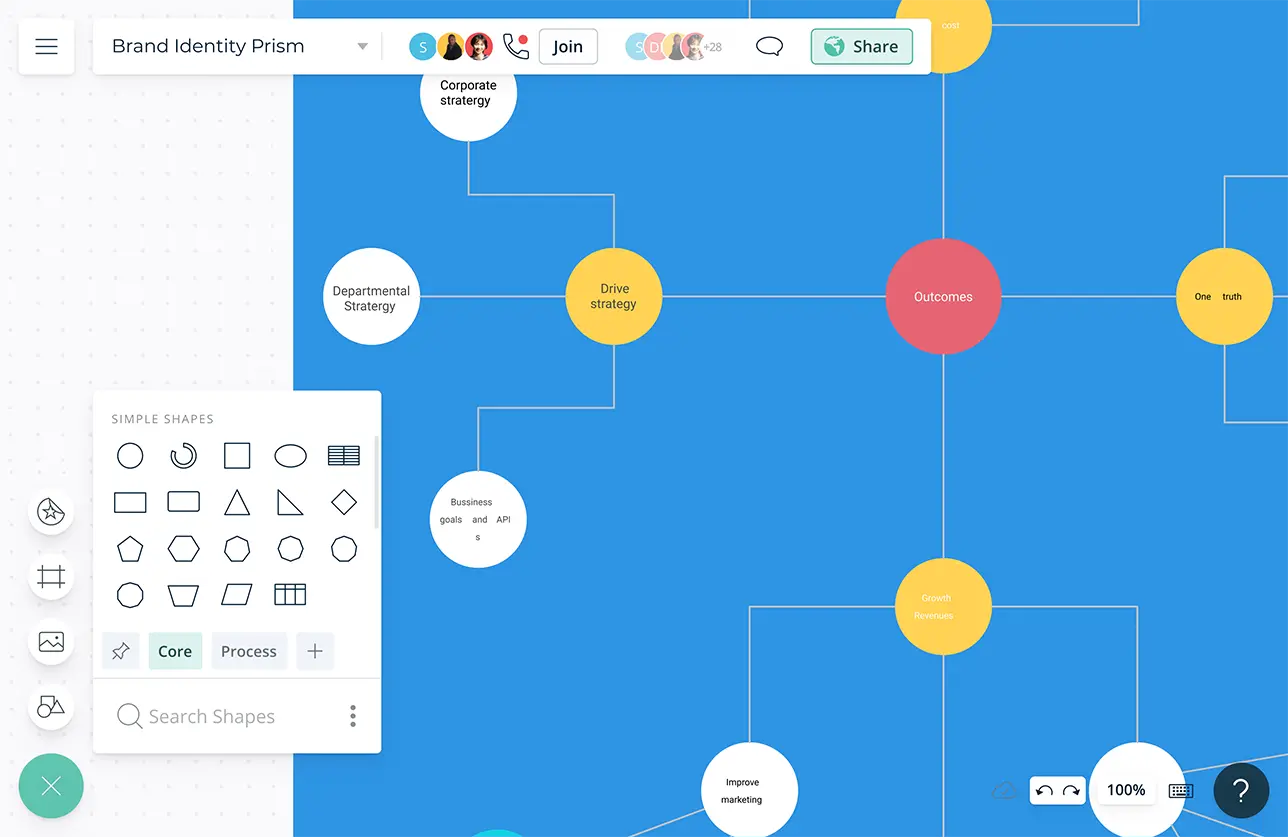 Seamlessly integrate with your favorite tools like Slack, Google Workspace, Confluence, and more.
Multiple access and role levels to streamline sharing, reviewing, and editing of brand messages with clients and external stakeholders.
Export your Brand Essence Wheel as SVGs, PNGs, JPEGs, and PDFs for embedding in reports and presentations.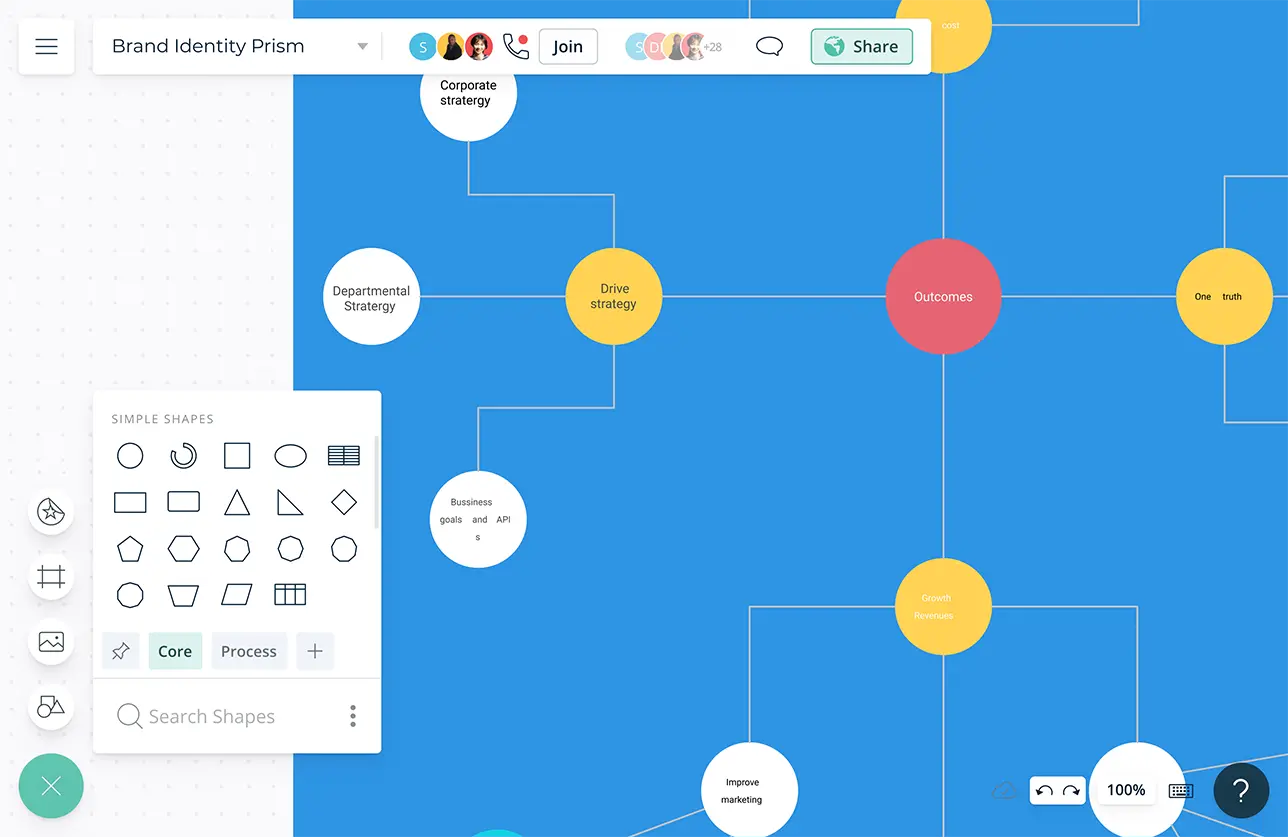 What Is a Brand Essence Wheel?
Brand essence refers to the core identity of a brand or your brand's DNA. The brand essence wheel helps define the core characteristics and values of a brand and what it stands for, thus helping define a company's brand identity.
How To Create a Brand Essence Wheel with Creately?
Identify and list down the characteristics of your product or service that stand out the most.
Define your target audience. Who are they? What are their requirements? Their challenges and goals? You can collect these characteristics using an audience profile.
Brainstorm the benefits of your product. See what features differentiate you from the rest of your competitors out there.
Consider how the benefits of your product or service will be felt by your audience. Try to think of the exact feelings or emotions they would have towards your product.
Based on this data you have collected, create a brand essence wheel. Here you will be including elements such as brand values, brand personality, product characteristics as well. In the middle of the brand essence wheel, you will place the brand essence statement.
Based on this data you have gathered, create a brand essence statement. This should be derived out of the core essence of your brand. Initially you can come up with several statements until you find the right one.
If you wish to share the brand essence wheel you have created with the rest of your stakeholders or on your website, blog or intranet, you can quickly embed it with the Creately Viewer.