Business Capability Map
Determine the Capabilities of Your Business
Business capability maps help you to determine the level of capacity, expertise and materials an organization requires to perform its core business functions.
Customizable business capability map templates to get a head start
Shape data to store and visualize business strategies and processes
In-App video conferencing to facilitate interactive discussions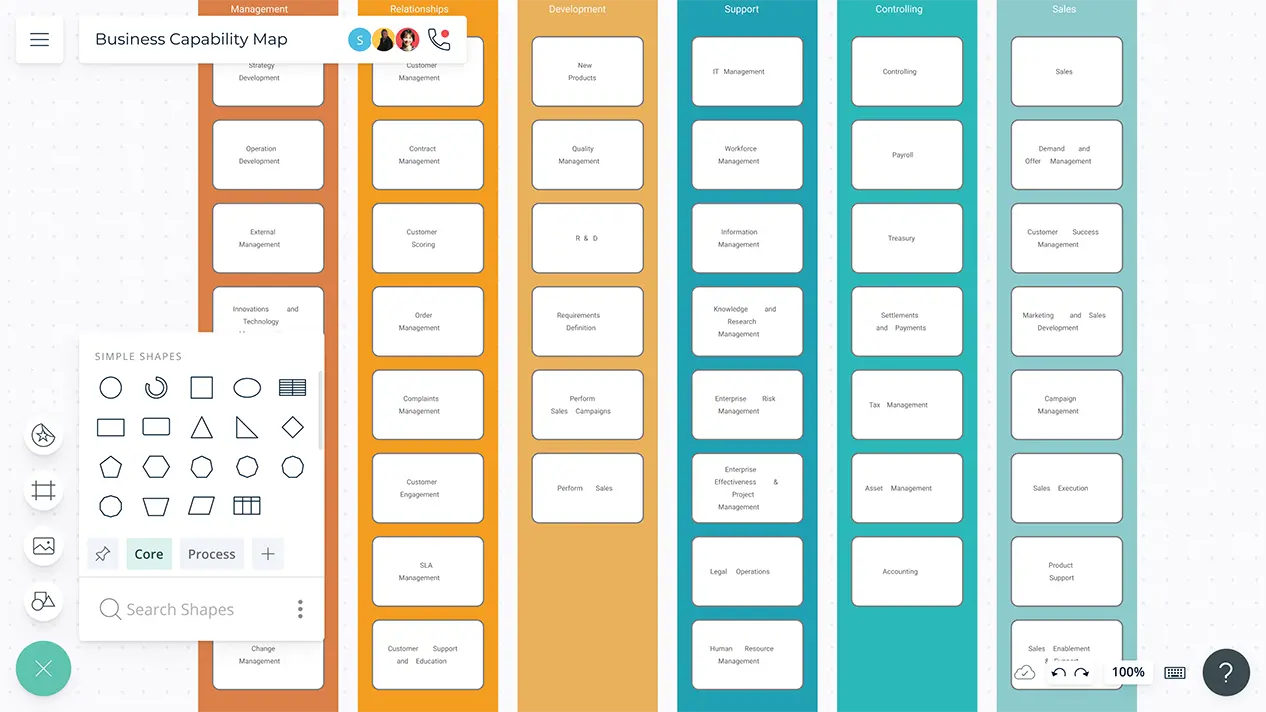 Over 10 Million people and 1000s of teams already use Creately
Business Capability Map Templates and Examples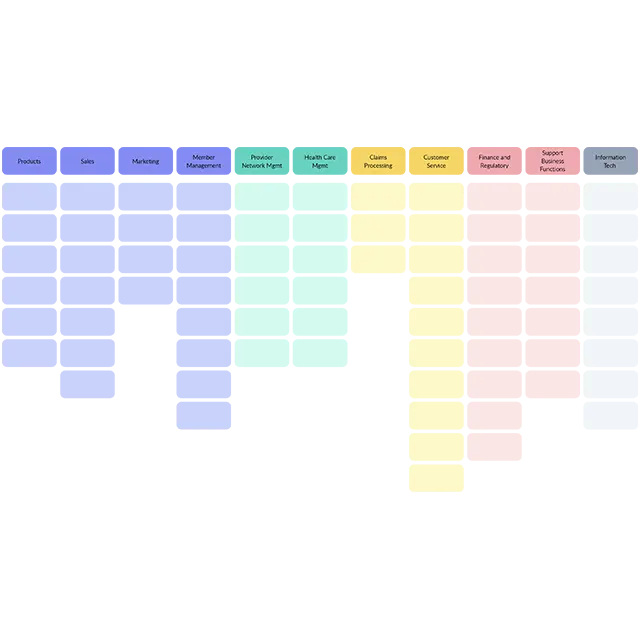 Business Capability Map Template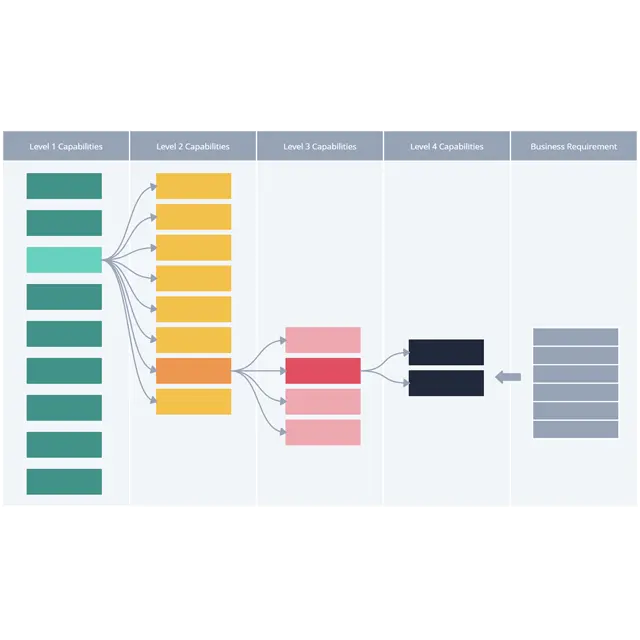 Business Capability Map Example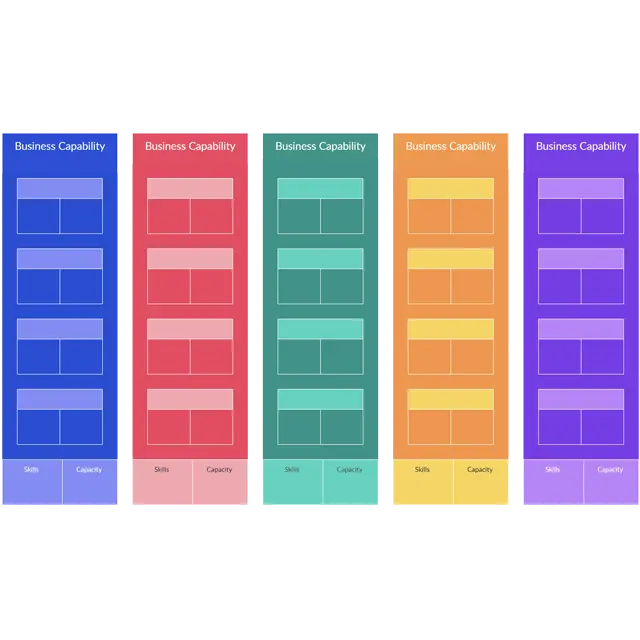 Business Capability Map Template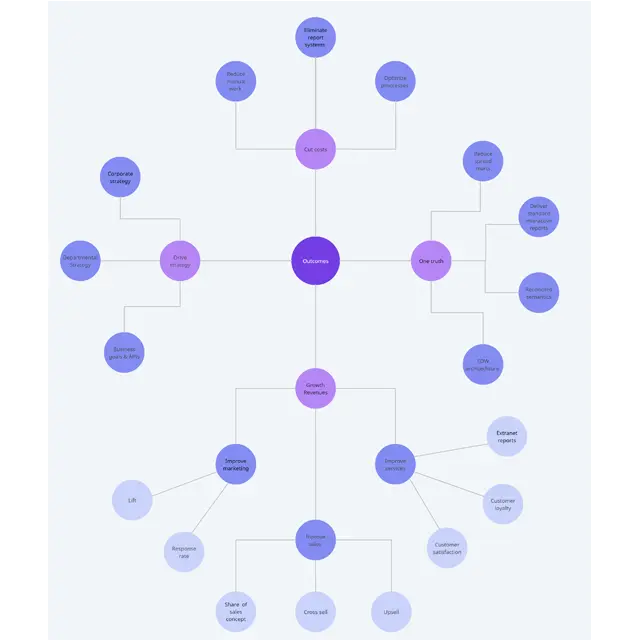 Business Outcome Concept Map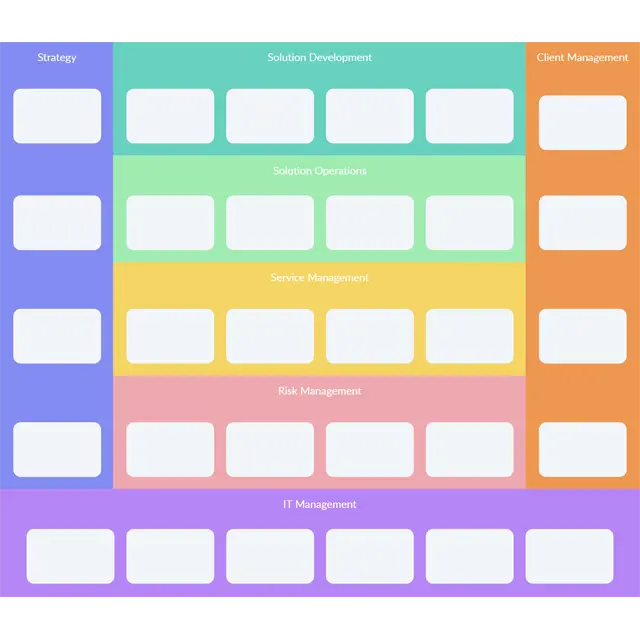 IT Capability Map Template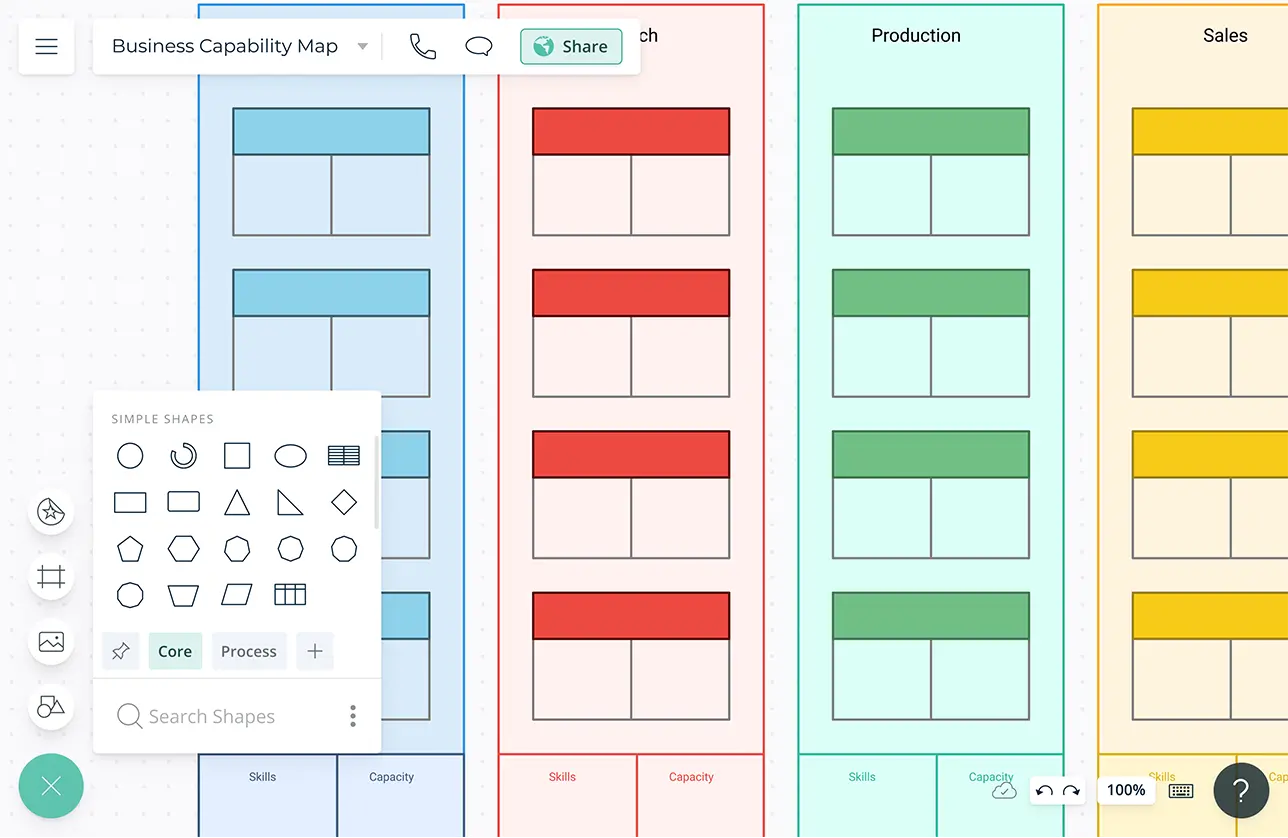 VISUALIZE & IDEATE
Plan and Strategize Without Limits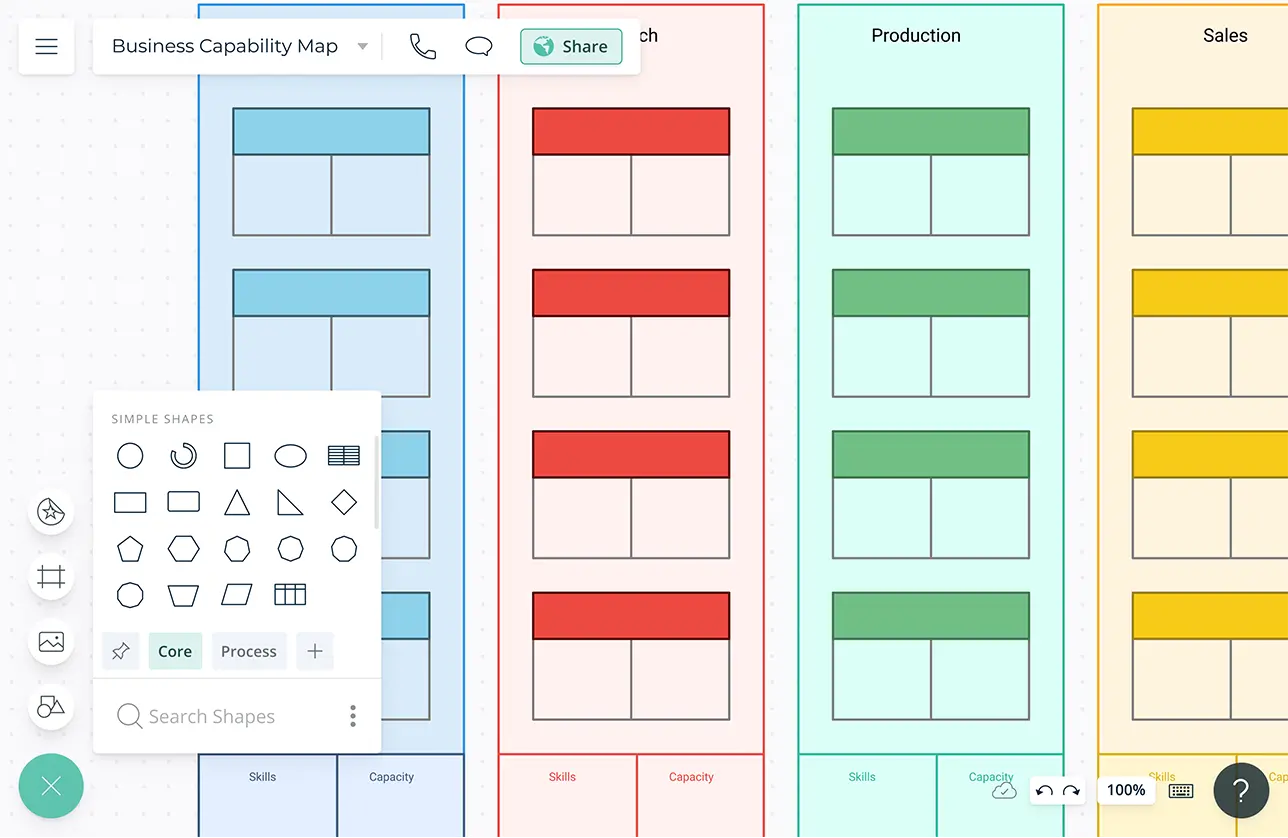 Multiple planning and strategy templates to define and structure your business capabilities.
Simple to use drag and drop tools to brainstorm, organize, and conceptualize processes or events.
Automatic drawing with Plus Create to visualize complex timelines and update them instantly.
Add data to each element on the canvas to store business capabilities and easily make decisions with all the necessary information inline.
COLLABORATE
Collaborate with Teams on the Same Canvas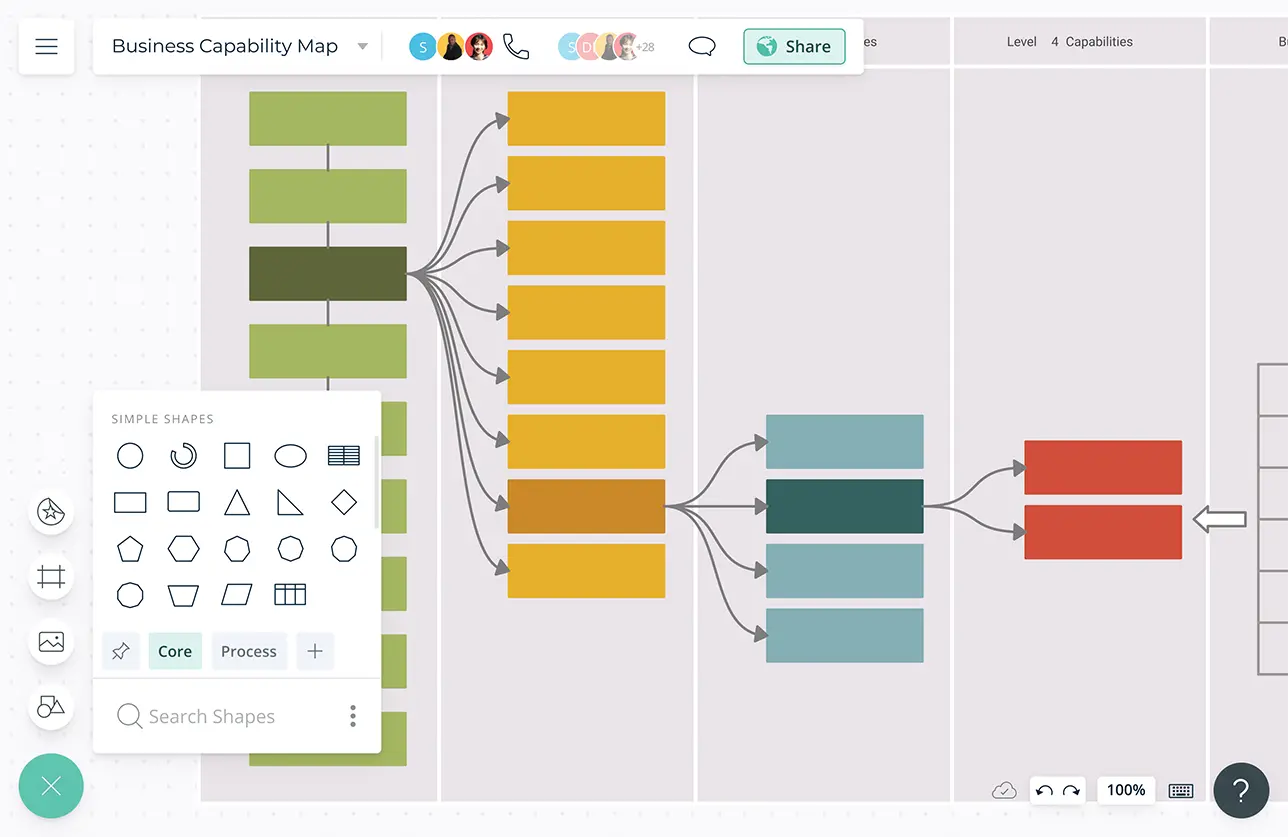 Video conferencing and whiteboarding to work closely with teams in real-time.
Real-time cursors for any number of participants. Work with teams and clients on a shared canvas.
Comment with context, have discussions and follow ups on the same canvas. Async!
Multiple access and role levels to streamline sharing, reviewing, and editing network infrastructures.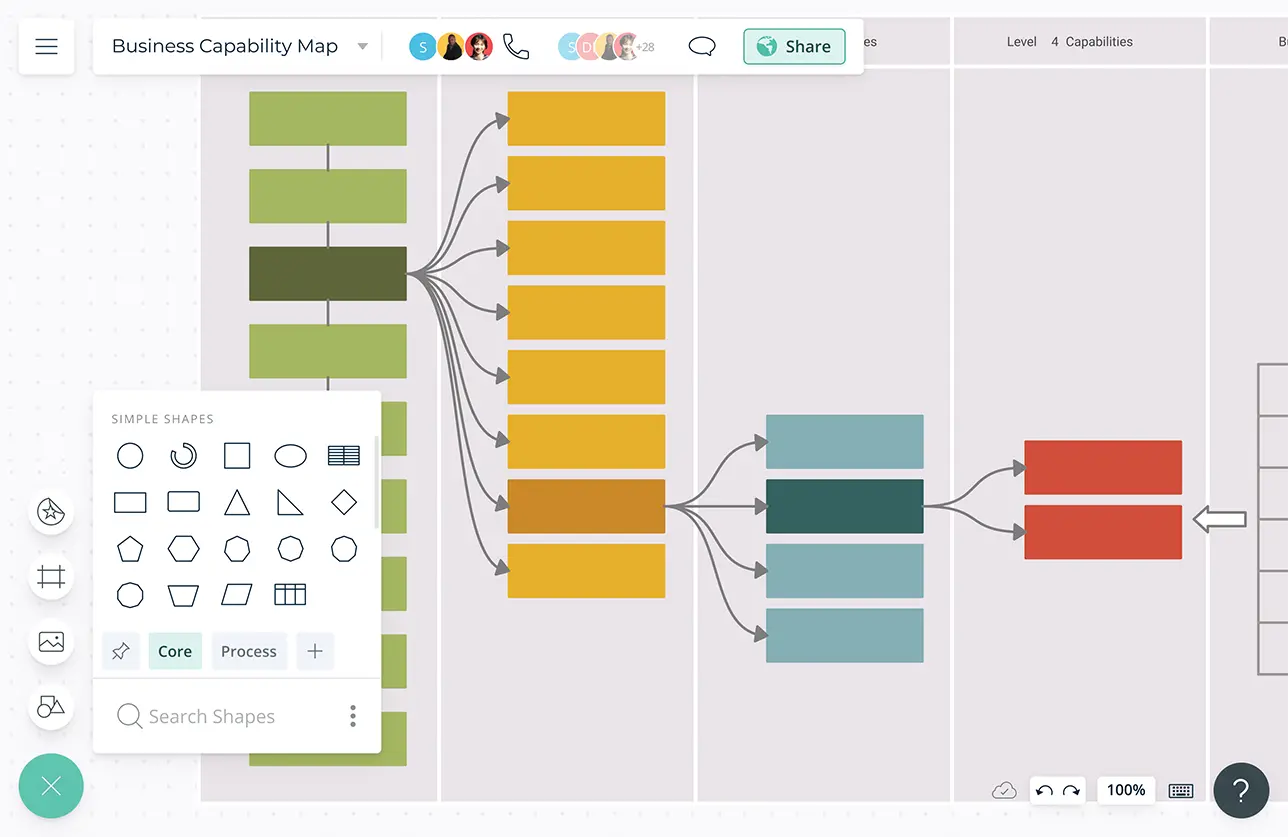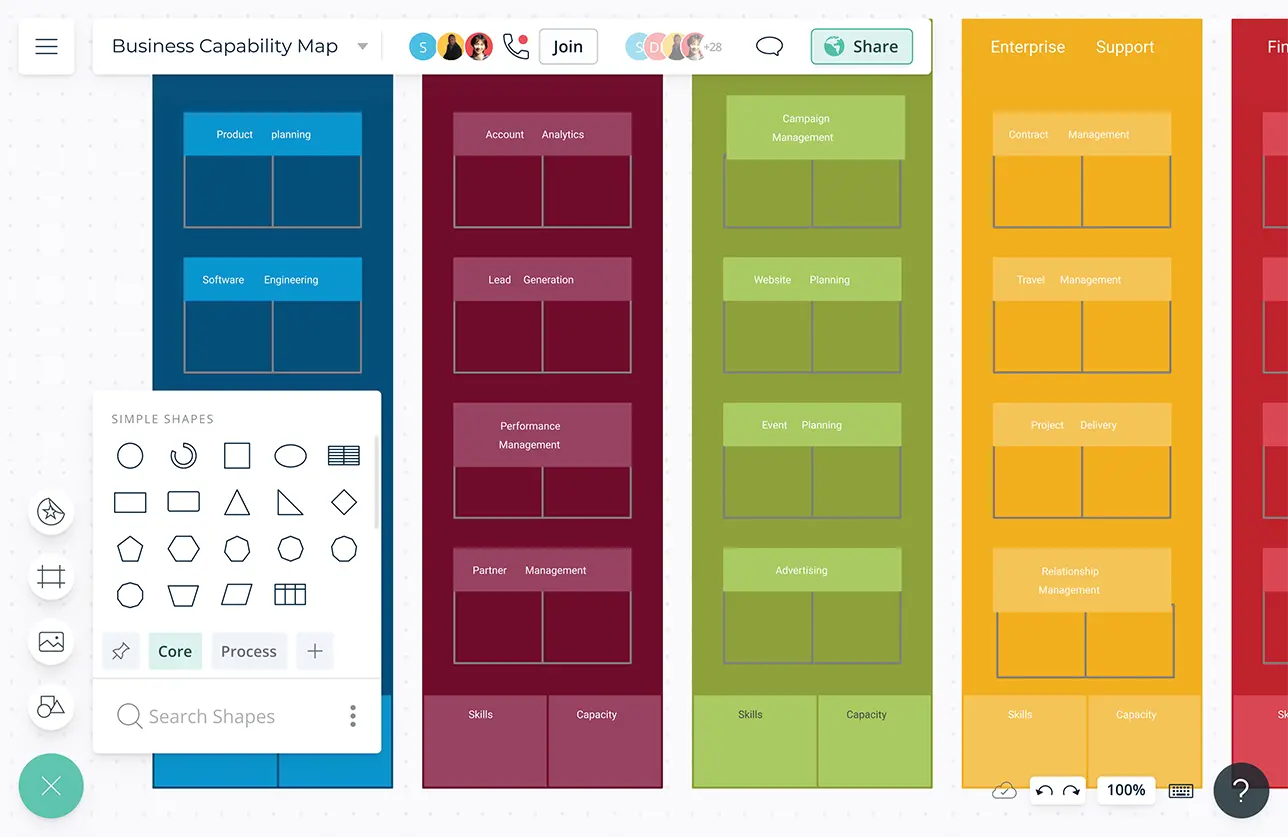 ANALYZE
Develop Your Strategic Success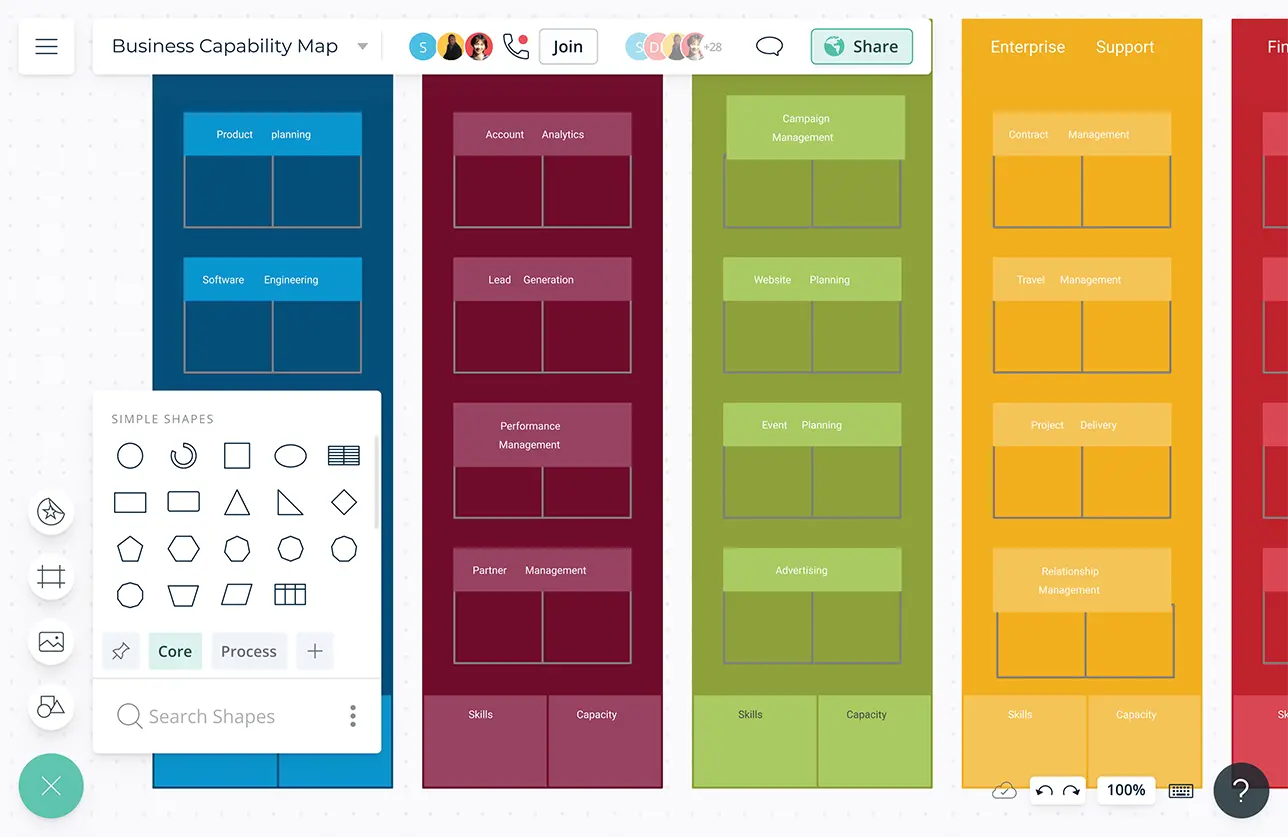 Generate multi-perspectives of a business capability map; convert into Kanban boards, timelines, or roadmaps.
Universal full-text search to easily find specific nodes and information in large, complex business capability maps.
Full version history to analyze the changes made by other collaborators or to track key points discussed during each iteration of your planning session. Branch out from an earlier version if needed, at any time.
EXTEND
Take Your Business Capability Map to the Next Level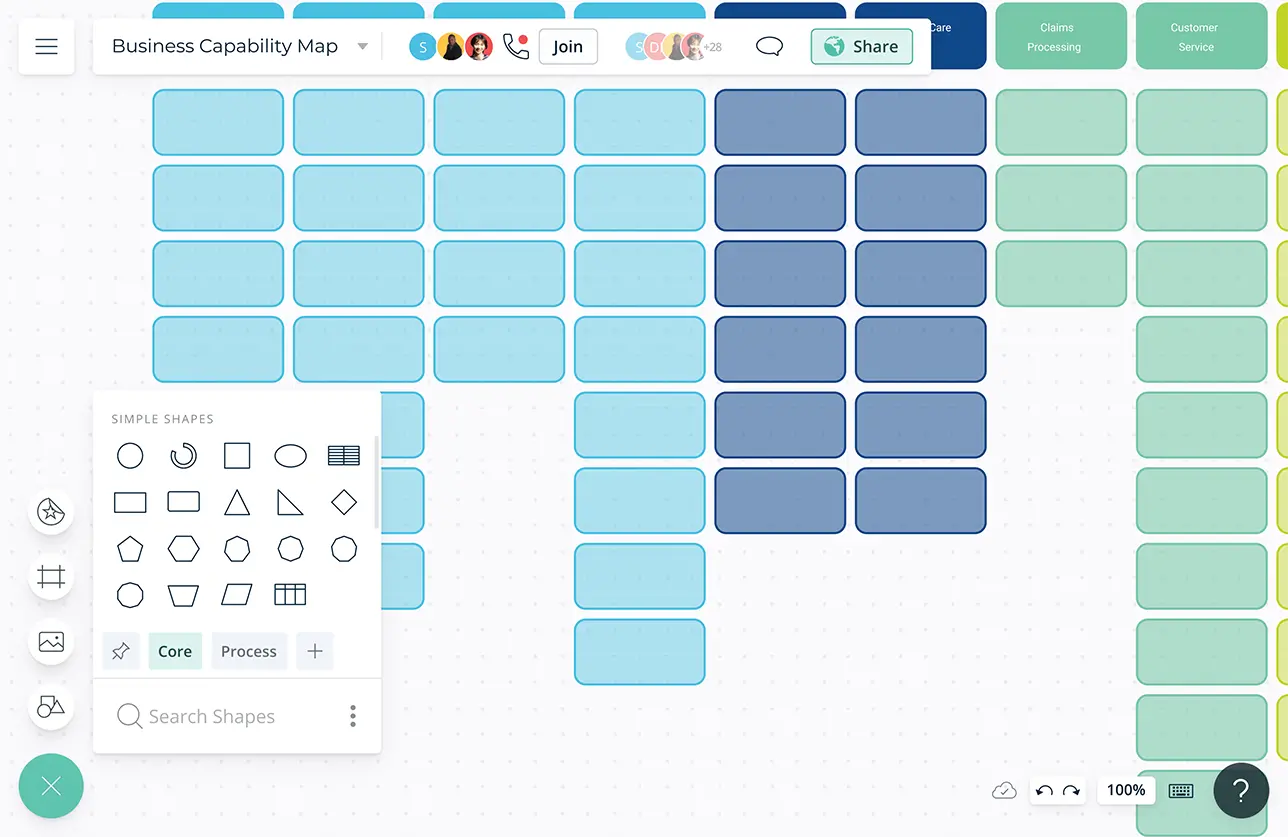 Multiple integrations to easily connect with popular platforms like Github, Slack, Google Workspace, Confluence, and more.
Link to external documents and open them within the canvas for detailed information.
Export as SVGs, PNGs, JPEGs, and PDFs to publish, present, print, or share.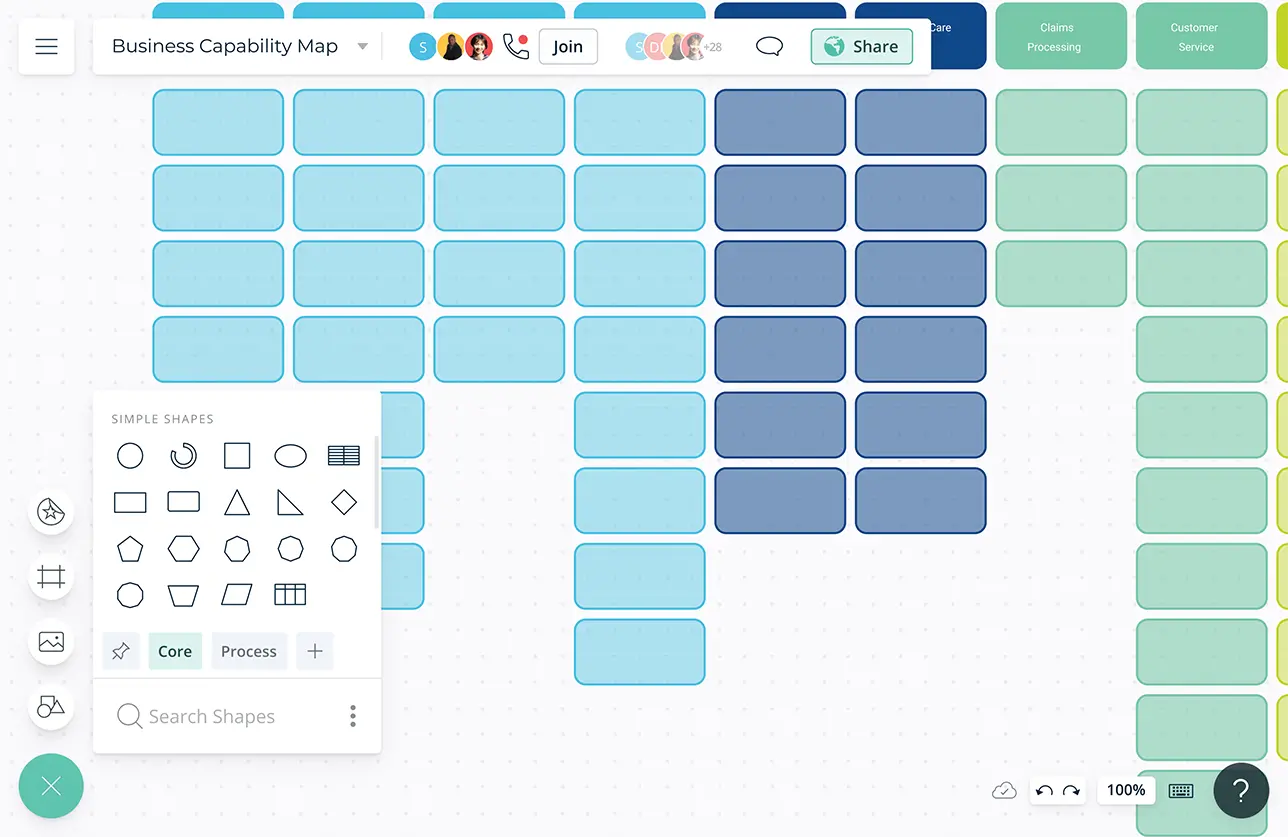 What is a Business Capability Map?
Business capability mapping is the process of modeling what an organization does to reach its goals and objectives through qualitative analysis and information gathering.
How to Create a Business Capability Map?
Gather the information you need. Identify the key details of the business objectives needed to achieve within the given time period.
Create a rough outline of the map by arranging the gathered information in a chronological order. This step will also help you filter out the key details from the rest of the identified information.
Creately offers an array of templates for you to pick a layout for your chart and get started quickly.
Once you have selected the Creately template, add objectives/capabilities to the horizontal line boxes in the chart and the action items to the vertical boxes for each objective.
Style your chart and add images if necessary. With Creately, you can quickly style your chart with attractive and professional color themes. While you can import images, clip art, gifs, logos, icons, etc. right from your device to customize your chart, you can also use the built-in Google image search to find more images.
Share your graph with other key stakeholders or team members to gather their feedback with contextual comments on Creately. You can download your business capability map as SVGs, PNGs, JPEGs, or PDFs for printing, sharing, publishing, or presentations. You can also share it with anyone via email.