Career Planning Template
Design Optimal Career Pathways
Interactive and professional career plan templates to visualize short-term and long-term career goals. Invite colleagues to discuss multiple perspectives and comparisons of optimal career pathways.
Professional templates and frameworks to quickly create career planning templates
Infinite canvas to analyze information from multiple sources in one place
Share, embed and export high-quality career plans in multiple formats
Over 10 Million people and 1000s of teams already use Creately
Career Planning Templates and Examples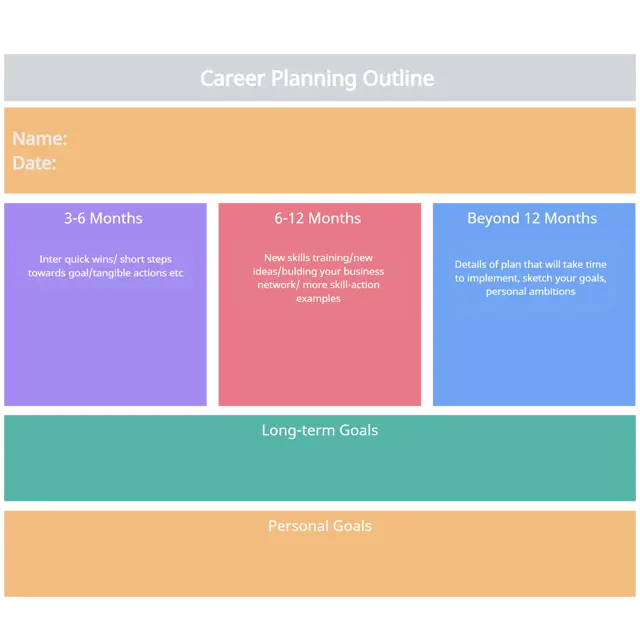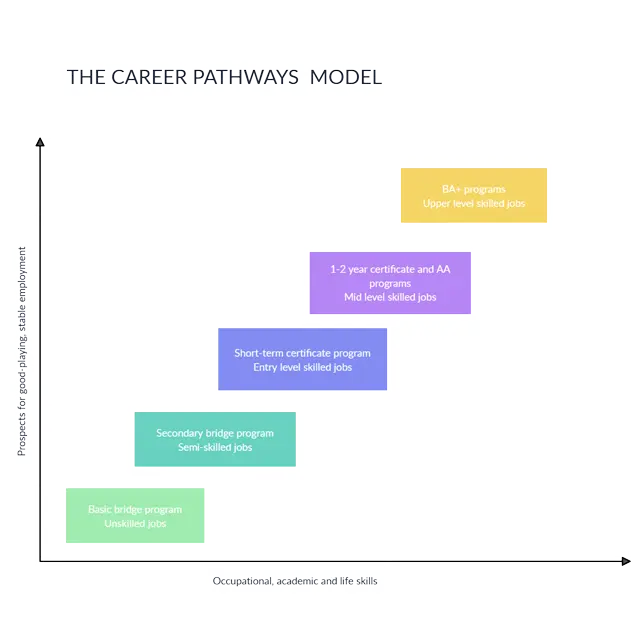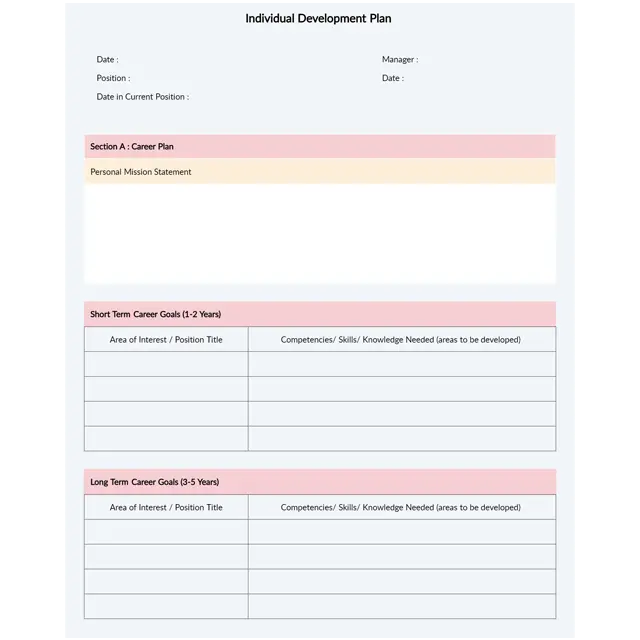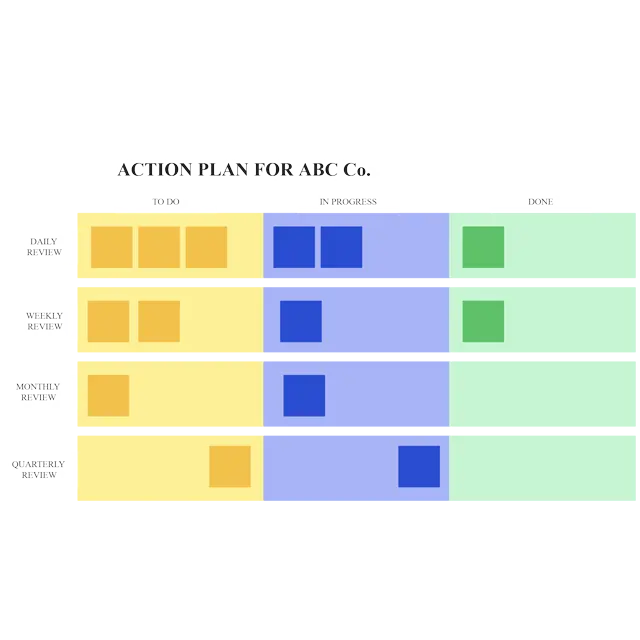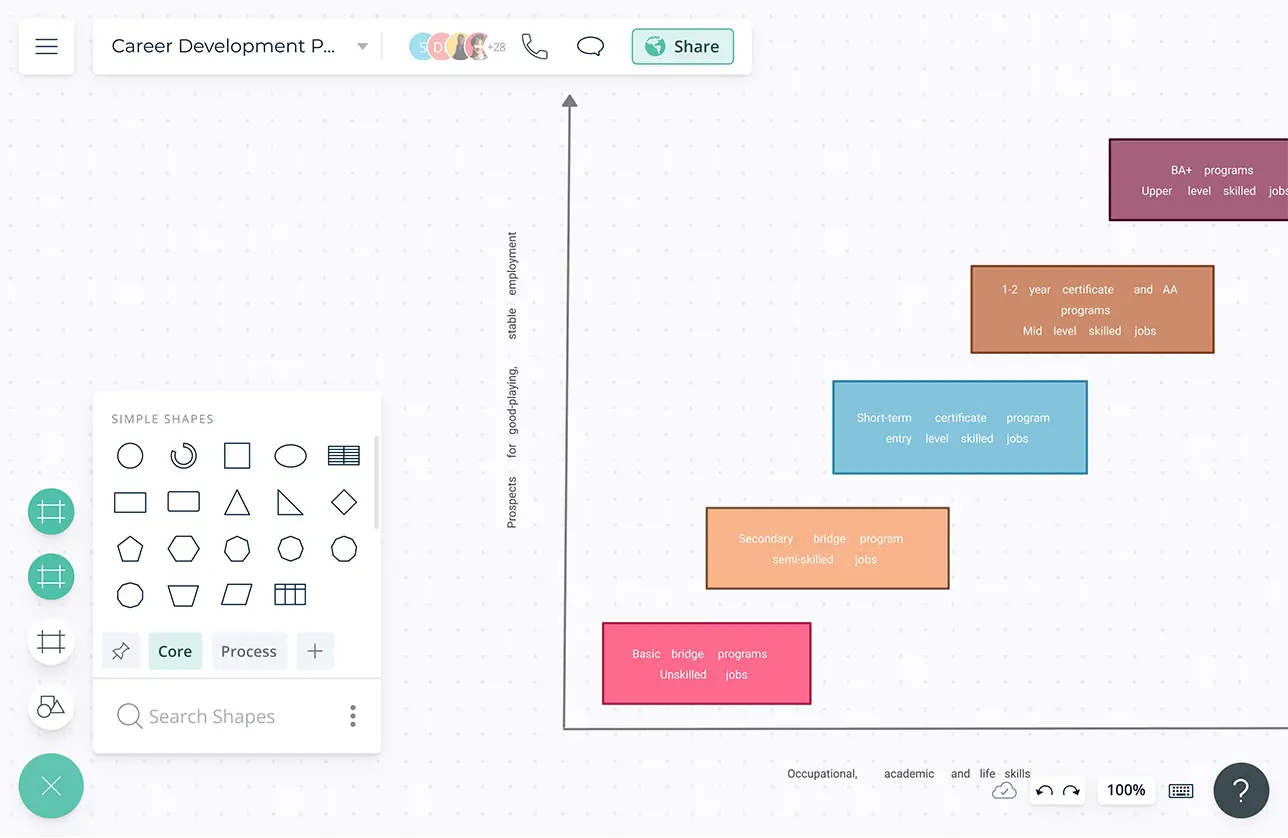 VISUALIZE
Create Endless Pathways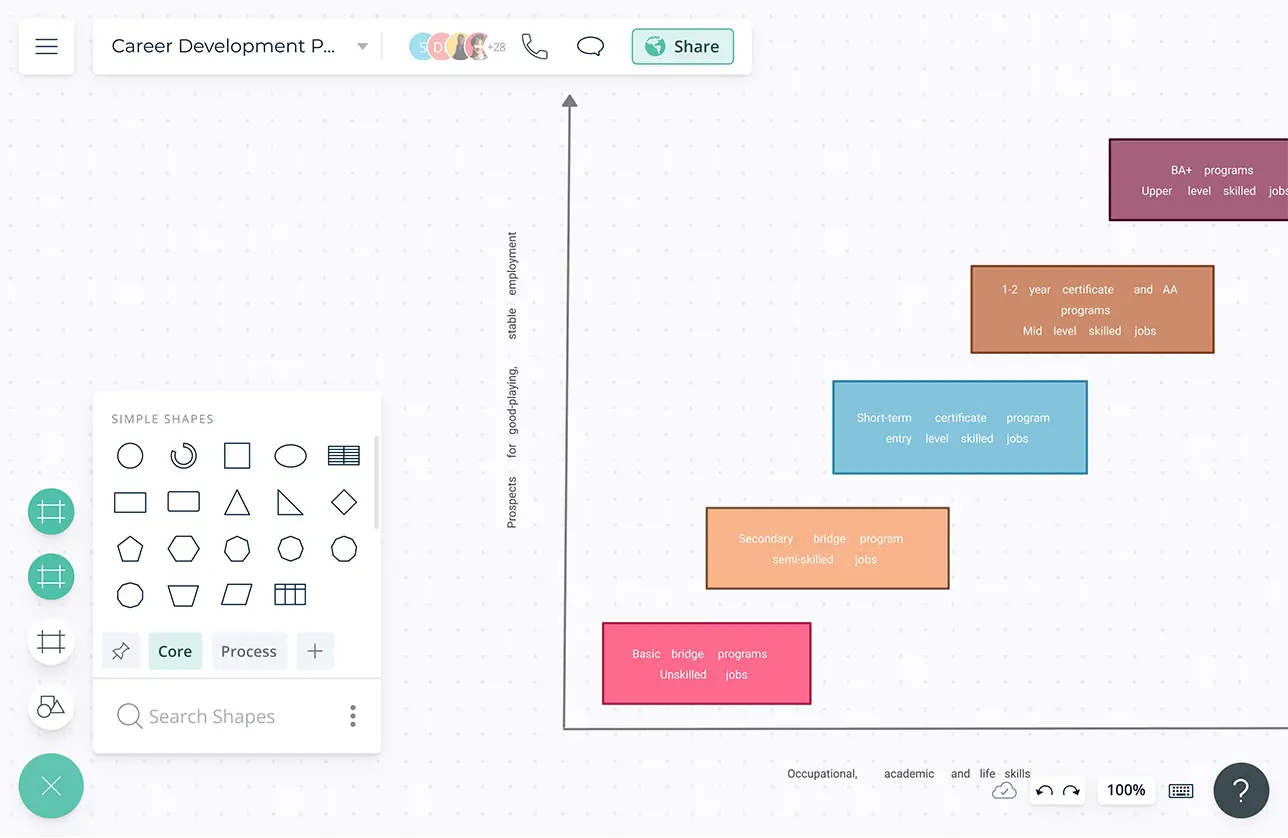 Multiple frameworks and templates to easily implement and organize information related to career opportunities, learning outcomes, growth, and benefits.
Smart formatting and color themes to highlight, color-code, and group the information on the canvas.
Use shapes and connectors to visualize a career ladder including competencies and expectations for each role.
Add data to each element on the canvas to store OKRs and responsibilities on the career plan.
ORGANIZE & ANALYZE
Centralize All Your Career Information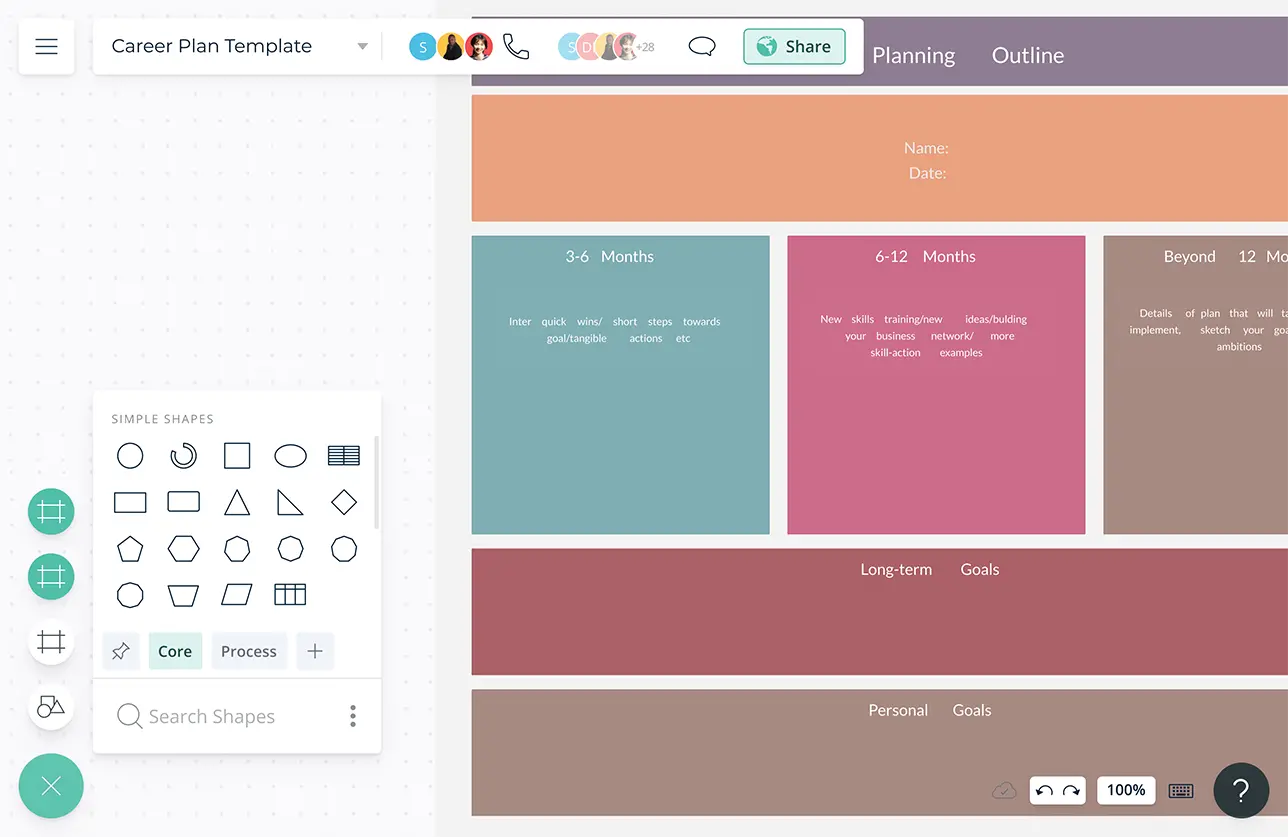 Infinite canvas, scaling up to 1000s of items in a single view to store, categorize, and manage information pool as it grows.
Import other documents and images onto your workspace to compile a data-rich career plan in one space.
Custom alignment settings to keep your workspace organized and presentable with the use of grid lines and guides.
Full-version history to keep analyzing all the changes and revisions. Easily revert to a previous iteration anytime.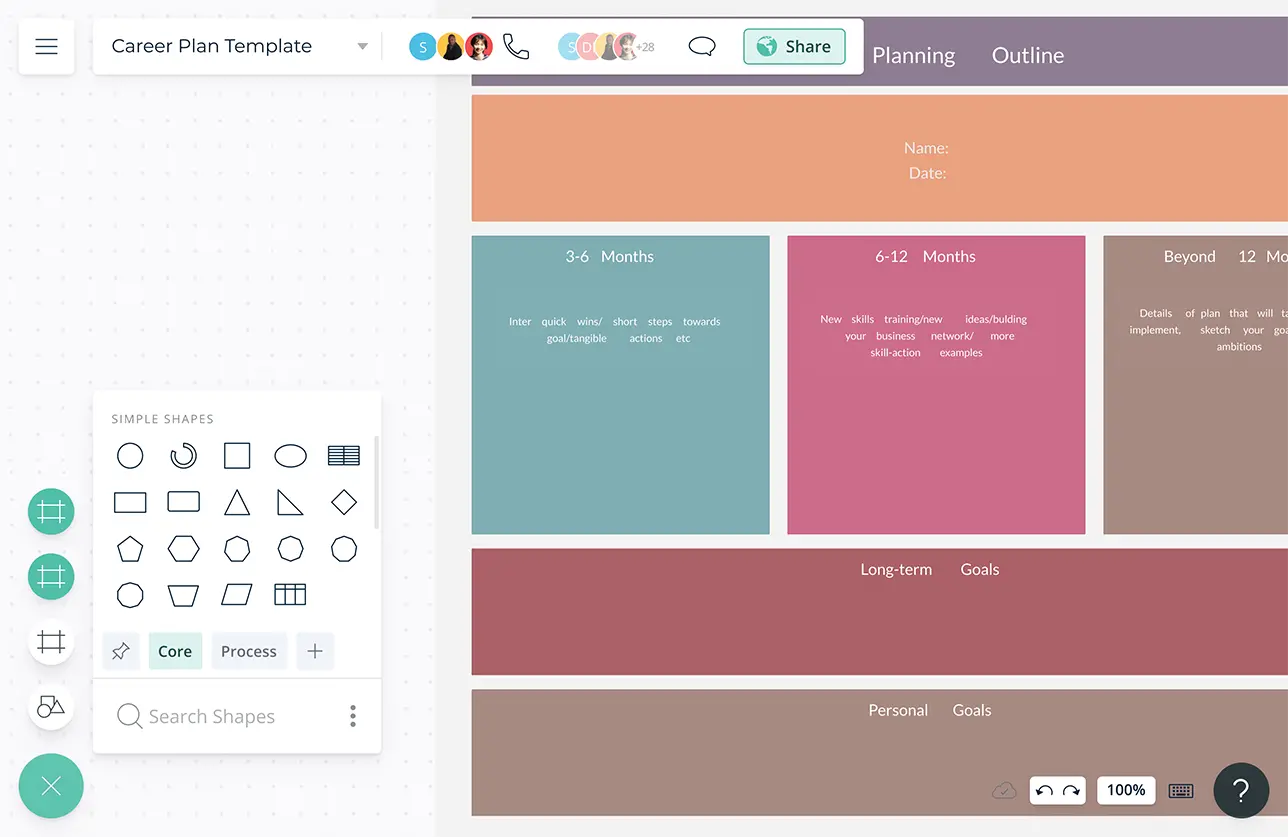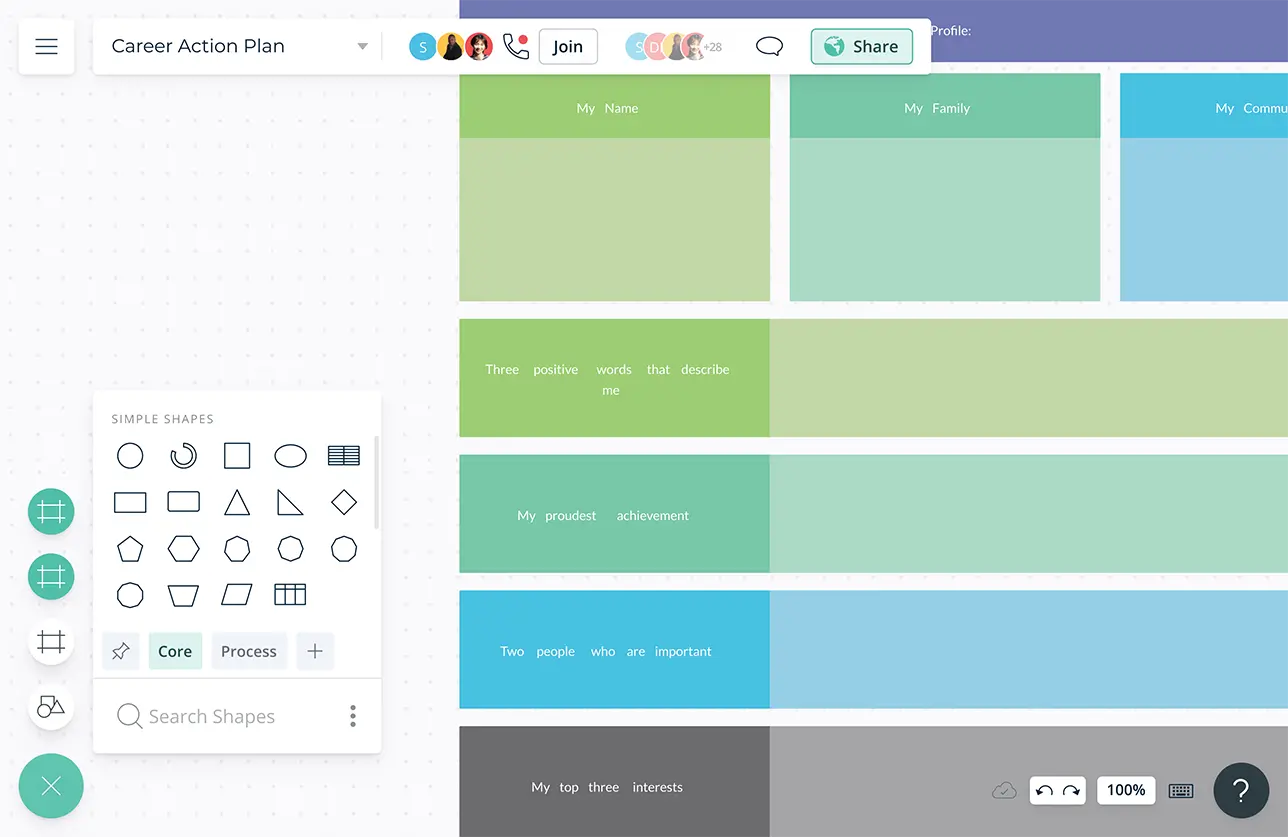 COLLABORATE
Create Comprehensive Career Pathways As a Team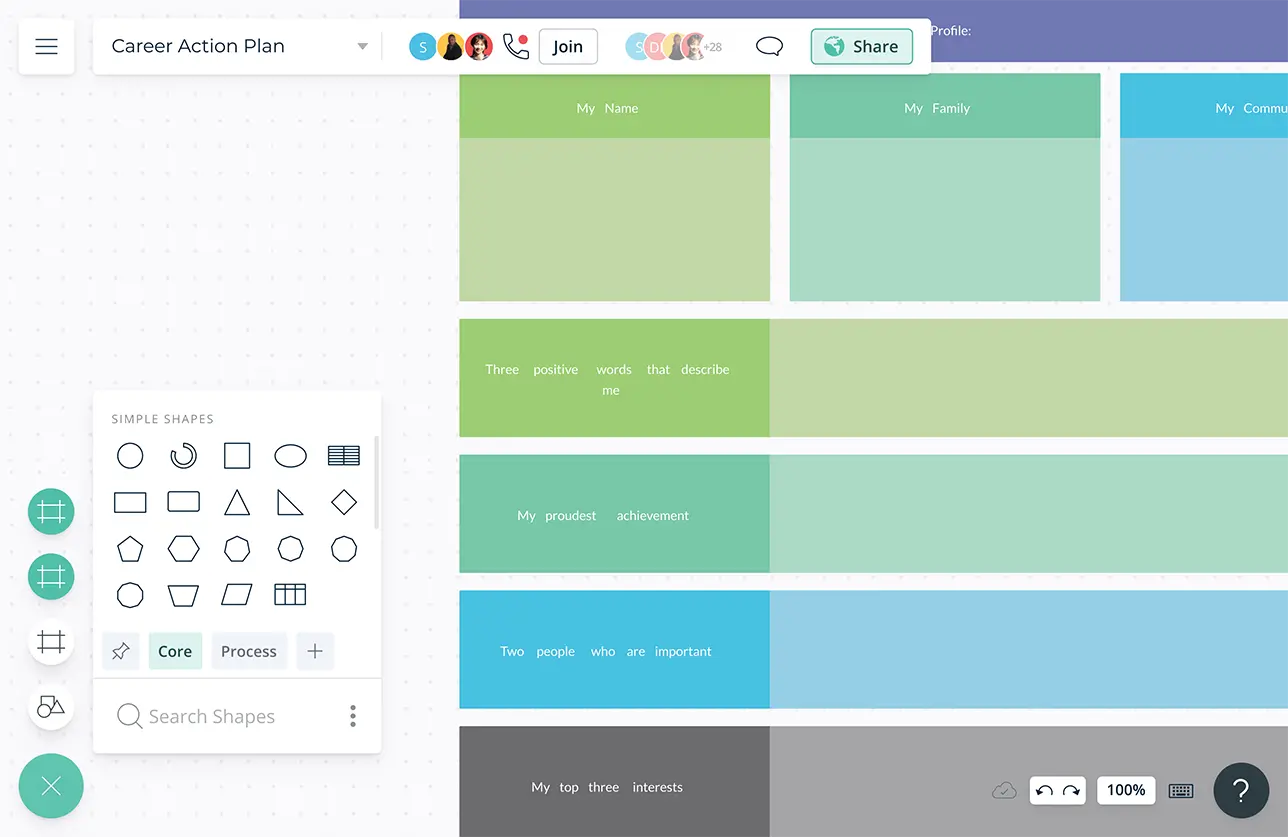 Video conferencing and whiteboarding to work closely with multiple people in real-time.
Real-time cursors for any number of participants working together on the career plan.
Comment with context, have discussions and follow-ups on the same canvas. Async!
EXTEND
Map Personal Goals and Organizational Opportunities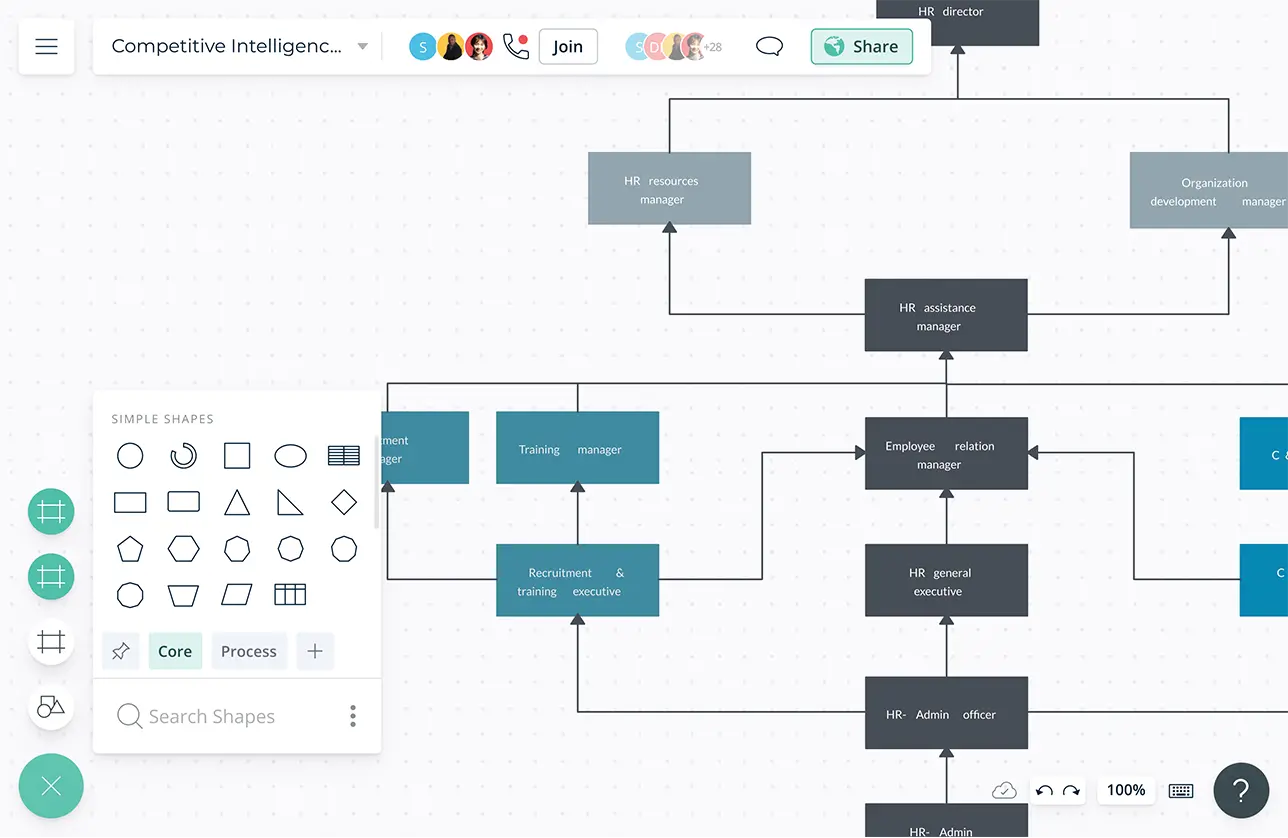 Multiple access and role levels for workspaces and folders to streamline sharing, reviewing, and editing performance reviews among employees.
Embed career plans on any site or share with anyone via email.
Export as High-Quality SVGs, PNGs, JPEGs, and PDFs to publish, present, or print.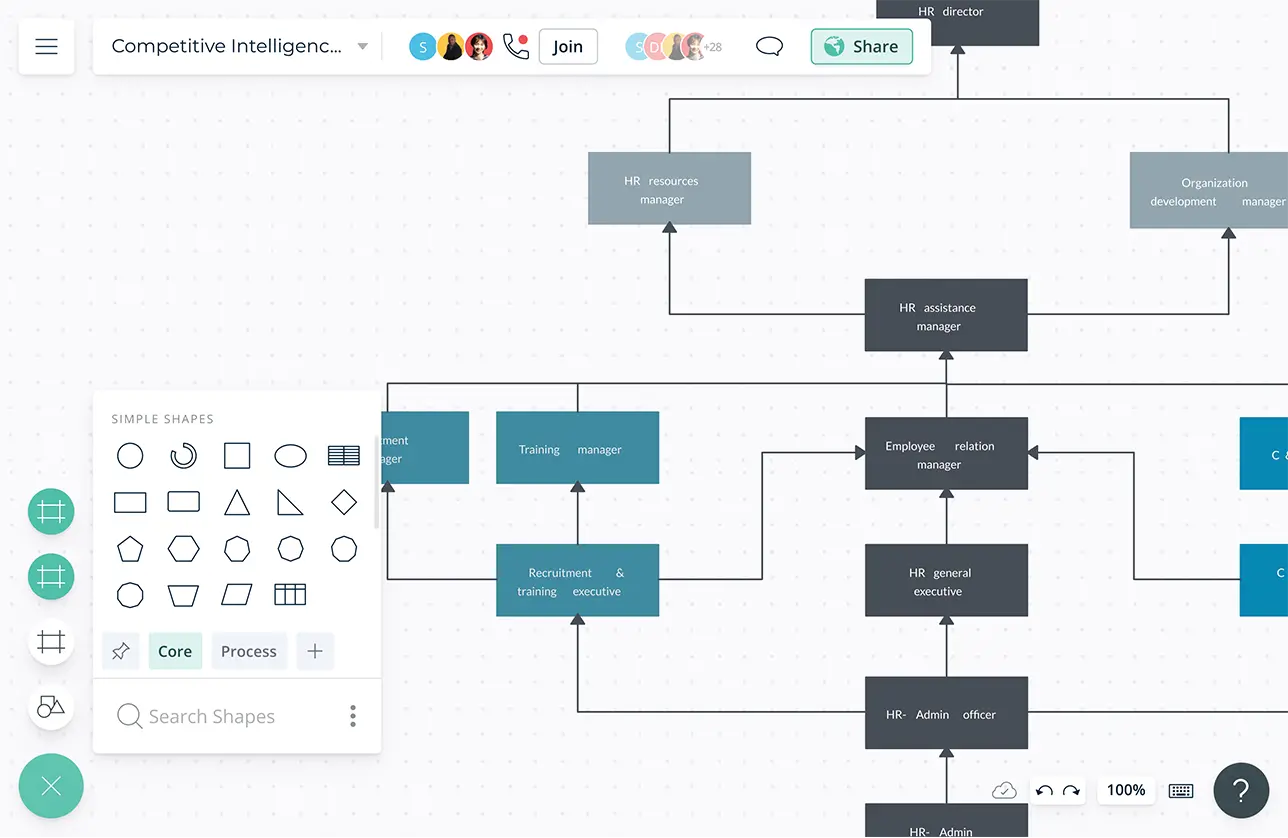 What is a Career Plan?
Career planning is the process by which HR professionals help their employees select career goals and identify the path to achieving them. The main goal of career planning is assisting employees to find a better match between their personal goals and the opportunities available in the organization.
How To Create A Career Plan?
Gather available information on the career path for each role in the industry.
As an HR professional, compare the existing career path in the organization with the other competitors and identify the improvements, assessment requirements to create an effective talent pool.
If you do not have an org chart, create an organizational chart that has each role mapped to the hierarchy (Without names).
Draw out a career progression flowchart for each possible pathway, ideally from an entry-level to the senior level.
Share with other HR and senior management teams to get approval on the career plans.
Create a document on how to use and apply the career plan template inside your organization. Use it at annual review meetings or 1-1 career planning meetings.
Individuals can highlight their chosen path by creating a copy of the organizational template for their reference and for the reference of their manager.
Individuals can also use a personal SWOT analysis to help them evaluate their skills. Make use of your skill inventory to provide more employee information to assist them with their evaluation.
Create an organizational chart categorizing employees who need further training, who can take on more responsibilities etc. Color code each group for easy identification.
Embed the various diagrams created in your HR intranet or other internal websites so everyone can easily access the necessary document.
Educate the employees and new joinees on their opportunities by sharing the career plans in digital or printable format as required.