Decision Making Tools and Techniques
Make Better Informed Decisions
Carefully weigh the pros and cons of your decisions and choose the best approach to drive forward.
Gain multiple perspectives by visualizing data using different models for better analysis
Infinite and intuitive canvas with remote collaboration capabilities
Extensive graphic asset libraries to structure data in multiple formats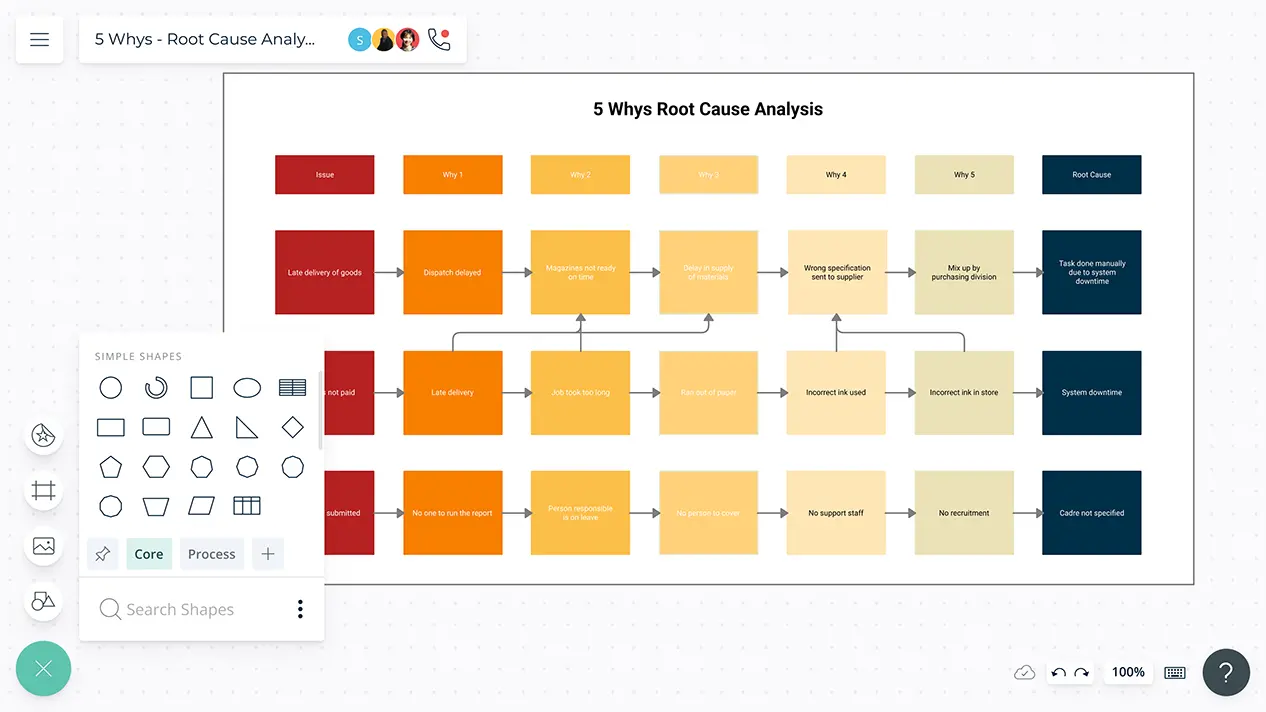 Over 10 Million people and 1000s of teams already use Creately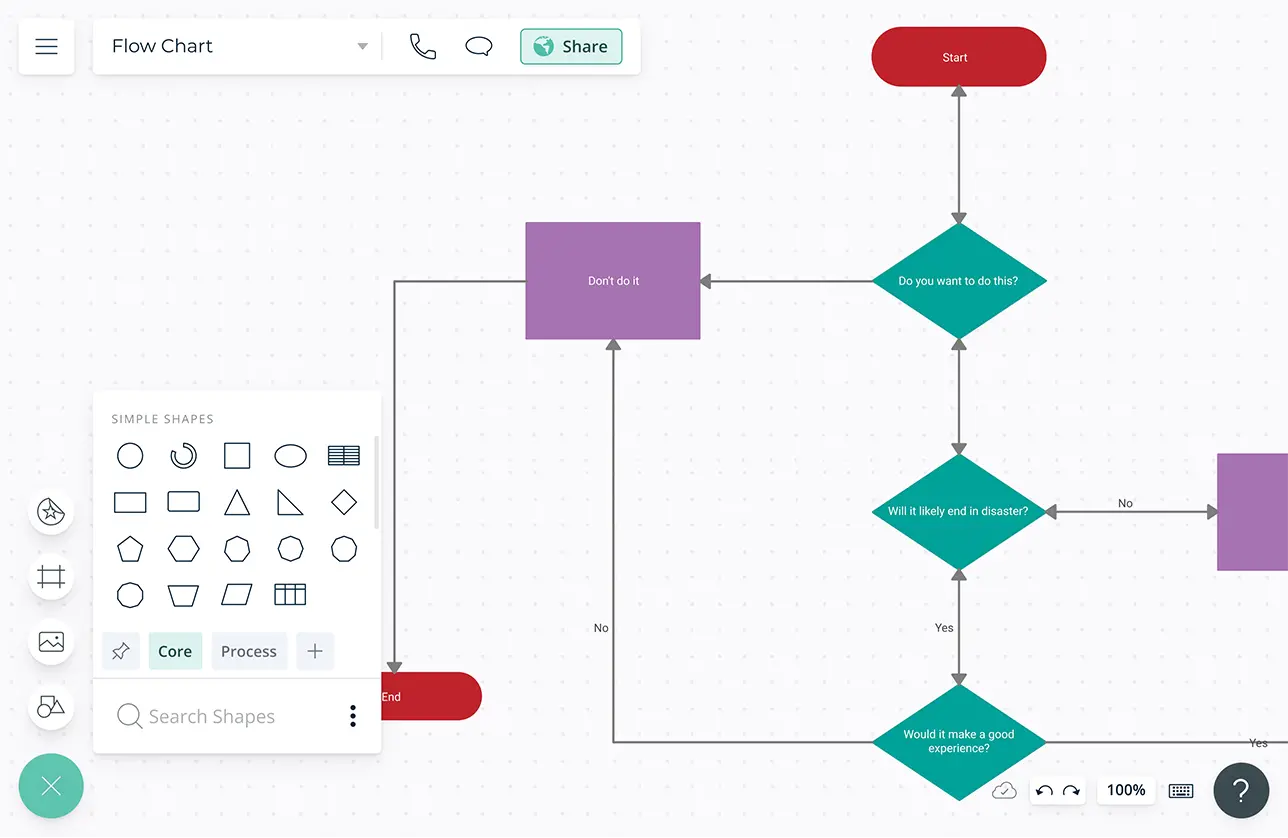 VISUALIZE
Empower Visual Thinking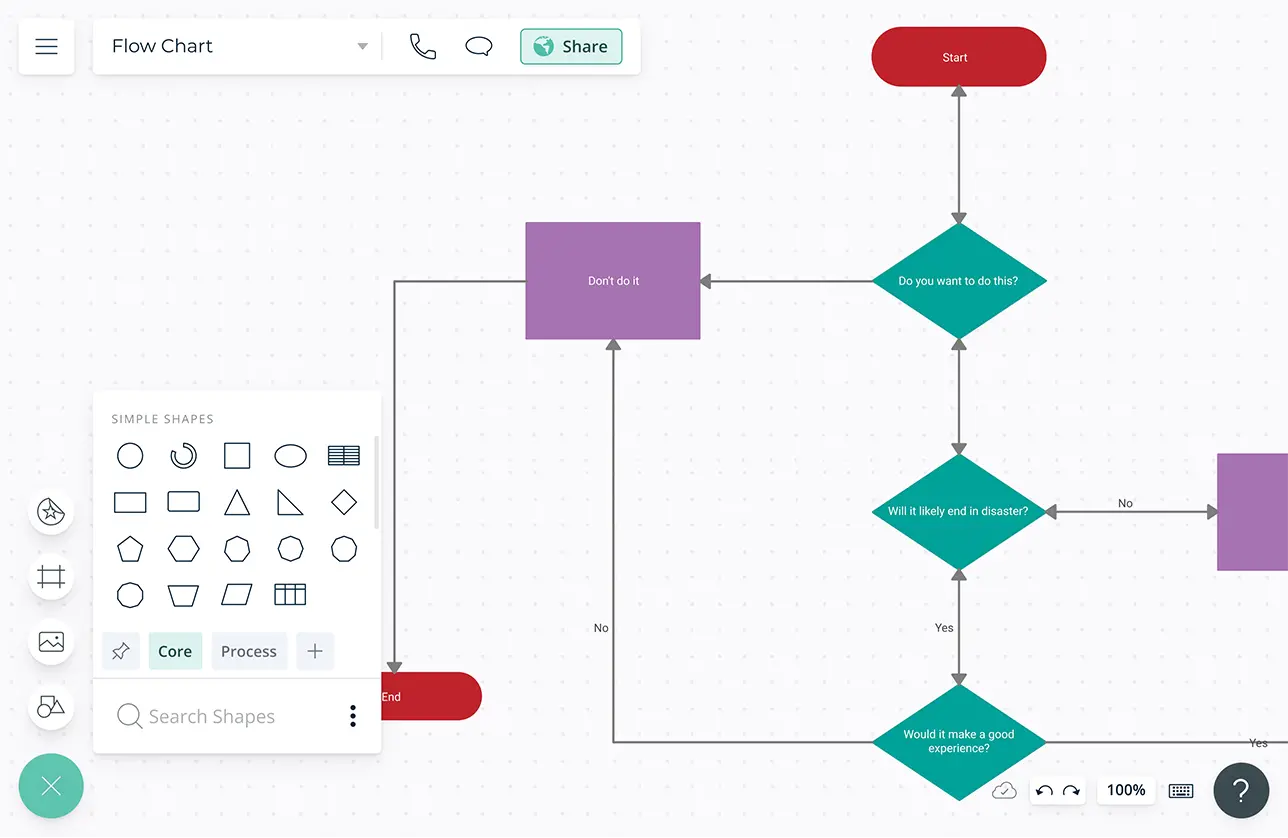 Multiple templates and frameworks such as decision trees, and cause and effect diagrams to easily analyze the benefits and impact of decisions.
Easy to use drag-drop and Plus Create to easily add shapes and reposition them the way you want when conducting the analysis.
Connect shapes with dynamic connectors that stay connected and automatically arrange themselves as you make changes.
Unique color themes to customize decisions and their outcomes as you visualize complex scenarios.
Add references, docs and links to other workspaces to create valuable and information-rich decision analysis templates.
ANALYZE & ORGANIZE
Analyze Data with Multiple Perspectives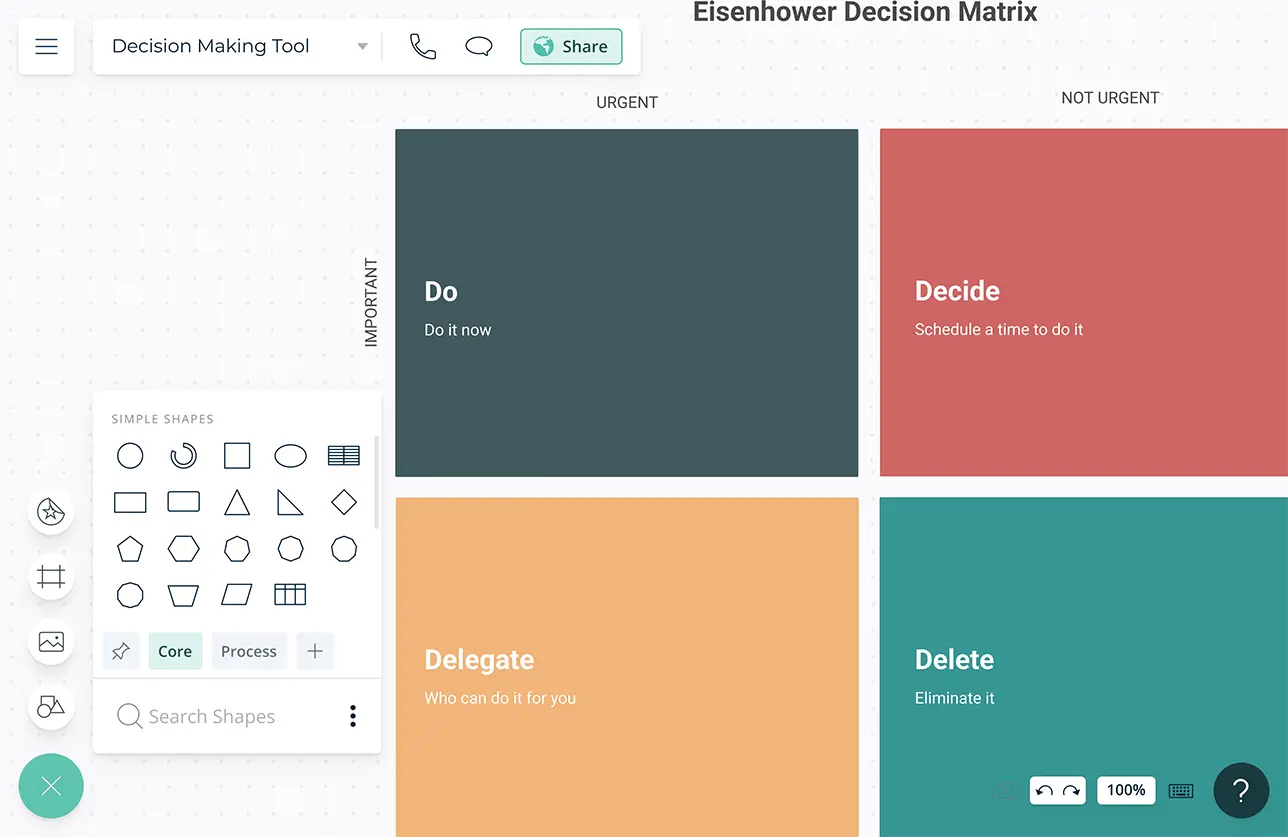 Create multiple perspectives of the same data with models. Reuse the same core model and create visuals and diagrams to gain insights about processes and/or issues from different perspectives.
Data-enabled shapes to add more context to the decision making process. Add action points, attach references and quickly address blockers to make sure that the perfect decision is made.
Advanced folder structure to keep inputs from various teams in one place. Review and address points from previous analyses, if needed.
Infinite canvas that scales up to 1000s of items in a single view to create a central repository of all related information to streamline the decision making process.
Insert documents and assets with in-app previews to provide more context to the scenarios and help everyone see the big picture.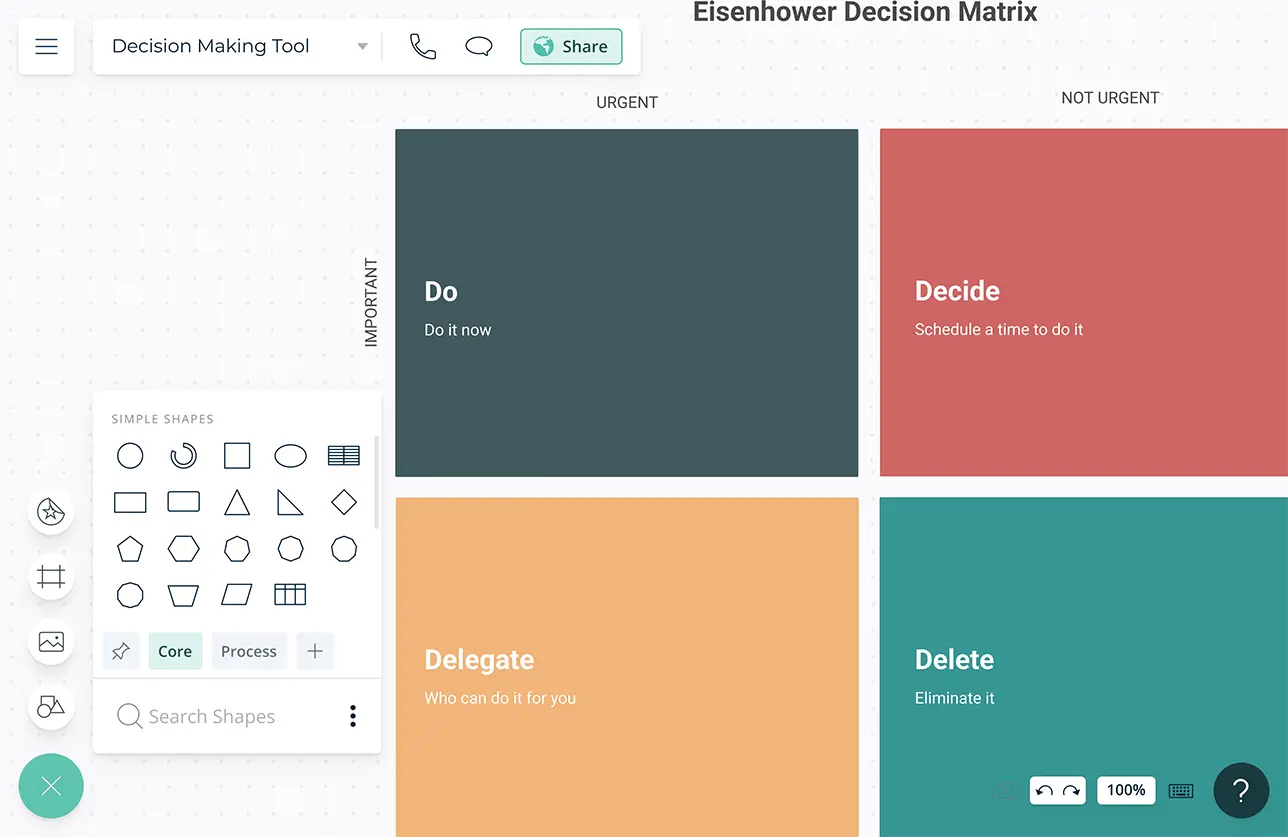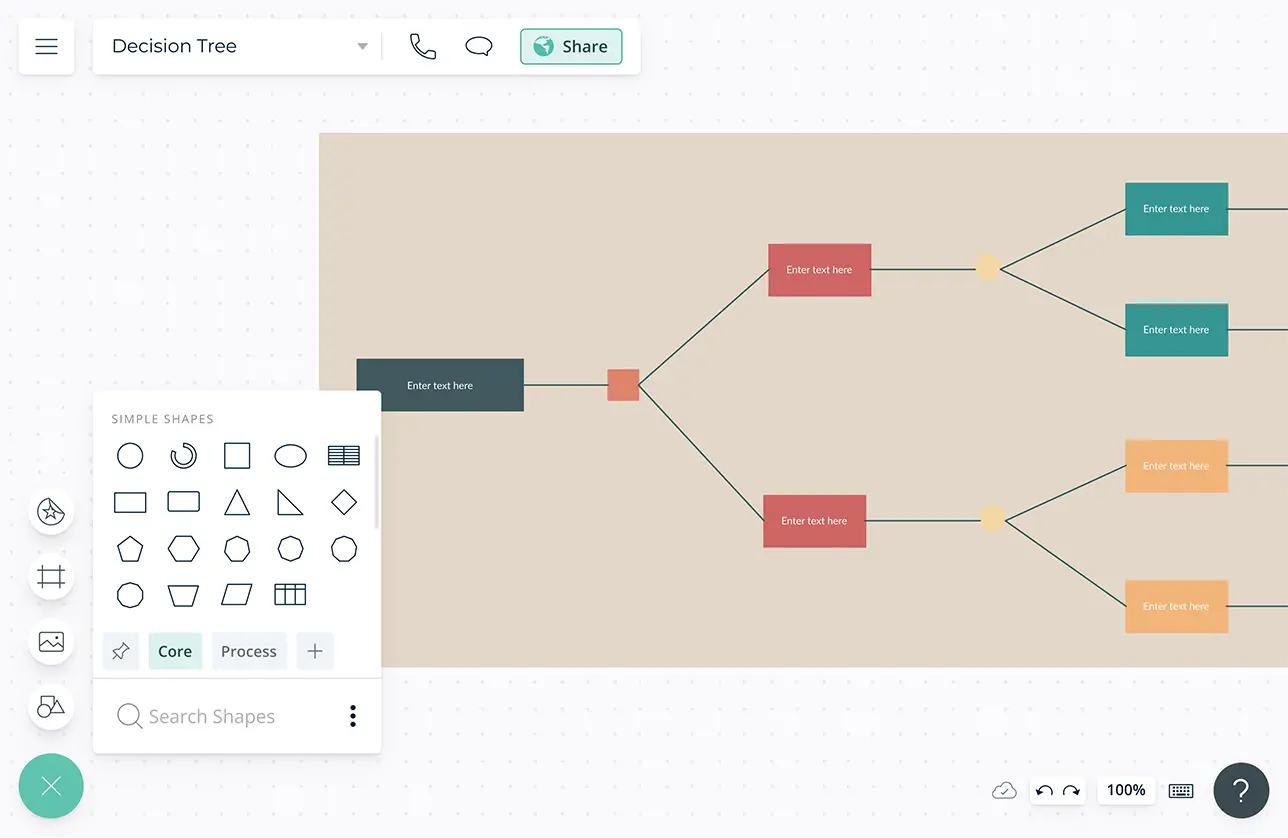 COLLABORATE
Get Everyone on the Same Page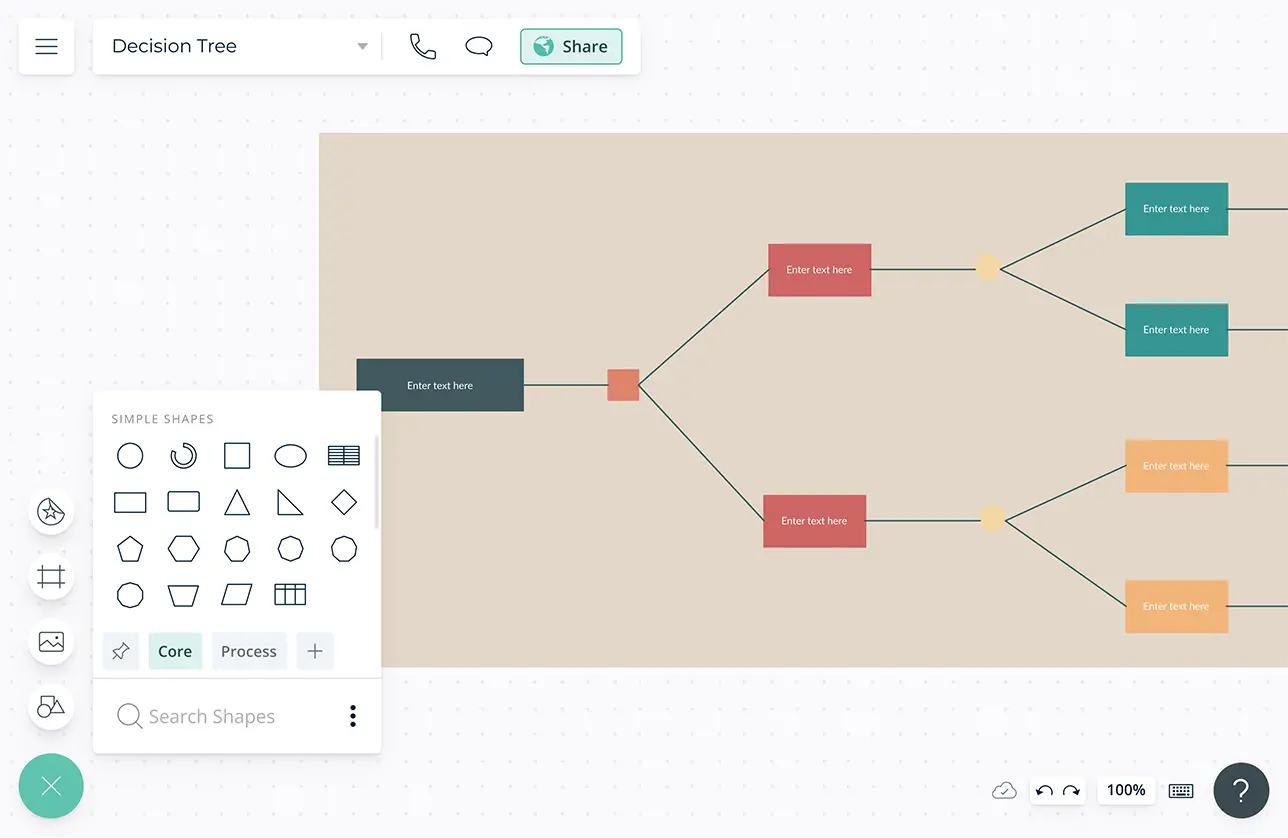 Freehand drawing and note taking to instantly make note of key points discussed at collaborative decision making sessions.
Real-time cursors for any number of participants. Collaborate with team members on a shared canvas. Add multiple collaborators and make smart decisions together.
Video conferencing baked into the platform to feel like you are in the same room.
Comment with context, have discussions and follow-ups on the same canvas. Async!
Version history to save and revert back to each iteration to streamline reviewing and revising.
EXTEND
Share on Multiple Platforms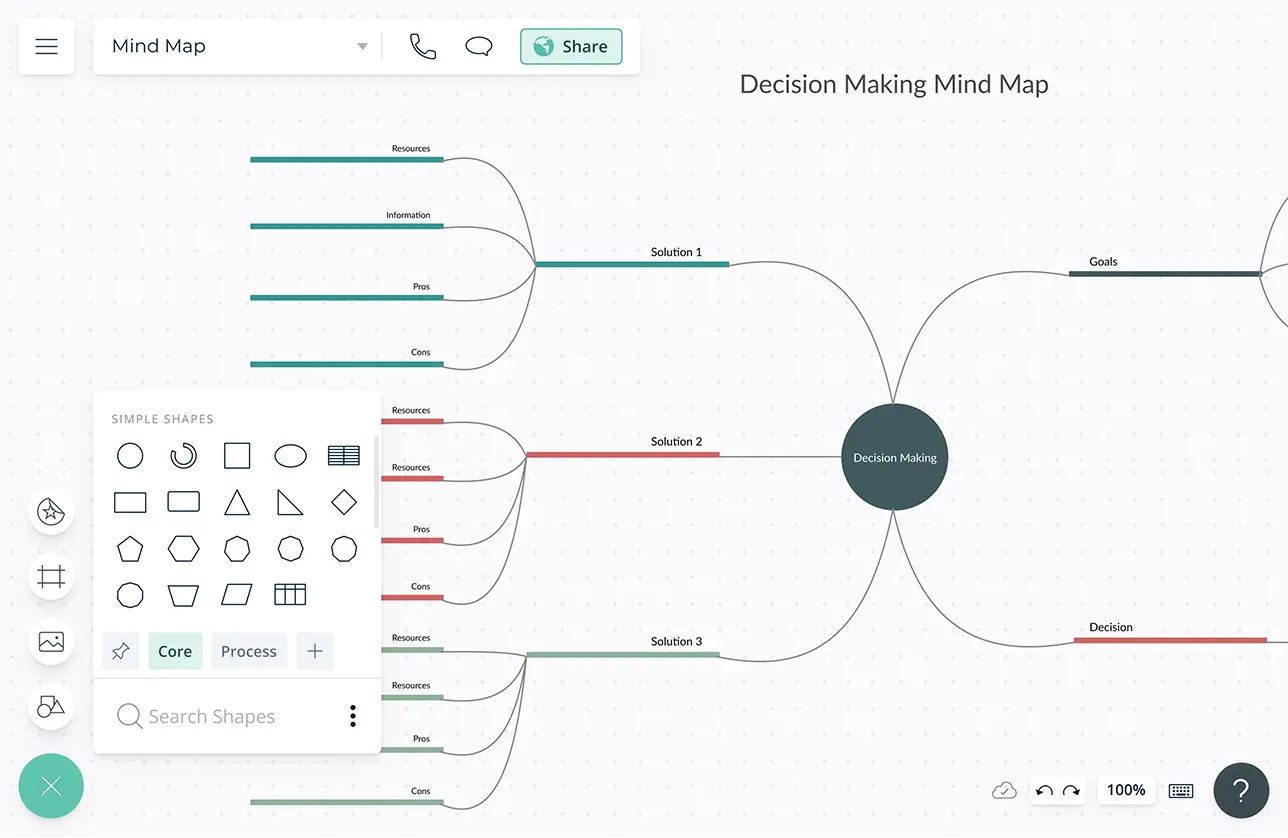 Connect to your favorite tools with Creately plugins for Github, Slack, Google Workspace, Confluence and more.
Add-ons to easily embed in Google/Microsoft documents, slides and sheets.
Embed your templates in any site or share with anyone via an email or link invite to collaborate on.
Export as SVG, PNG, JPEG, or PDF to publish, present, print or share.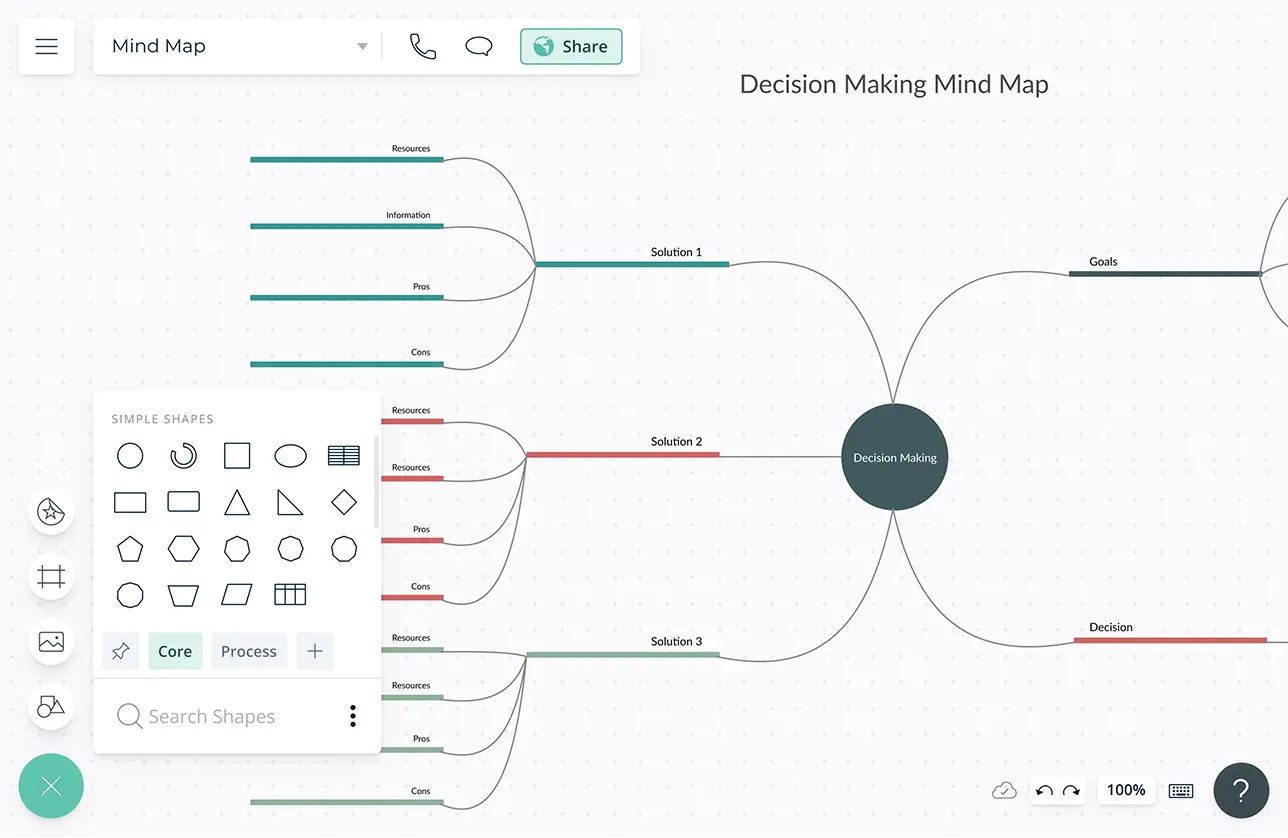 Importance of Smart Decision Making
Decision making is a primary function of management. It is the activity of choosing the best solution out of alternative choices.
Decision Making Process
Identify the problem or opportunity and see if investing time in it is worthwhile. Understand how it will affect your organization, employees or customers.
Analyze the situation by examining data and gather information necessary to make the decision. For example, if the issue is in your process, you can use a process map to examine the steps and identify where the blocker is.
Once you have identified the issue, seek ways you can approach it. Identify the alternative solutions and options using a cause and effect diagram.
Weigh the pros and cons of every solution to see which alternative is the best one. You can ask for the opinion of your team or an expert.
Evaluate the feasibility, desirability and acceptability of your options. At the same time examine the risk involved and the possible ways you can avoid them.
You can select the option/solution that has minimum risks involved. Using the risk-reward analysis you can assess the risk and reward profile of the different options.
Create your plan to implement your solution. The plan should include the resources you need, the team members who should be involved etc.
Once you have implemented the solution, evaluate it for effectiveness. This will help you identify what works and what doesn't the next time when you are making a decision.