Employee Engagement Action Plan
Chart a Course of Action for Employees
Actively monitor employee performance and design improvements.
Real-time collaboration to seamlessly discuss, edit, and synchronize efforts across multiple employees
Create an active and engaged workforce
Multiple frameworks to easily create employee engagement action plans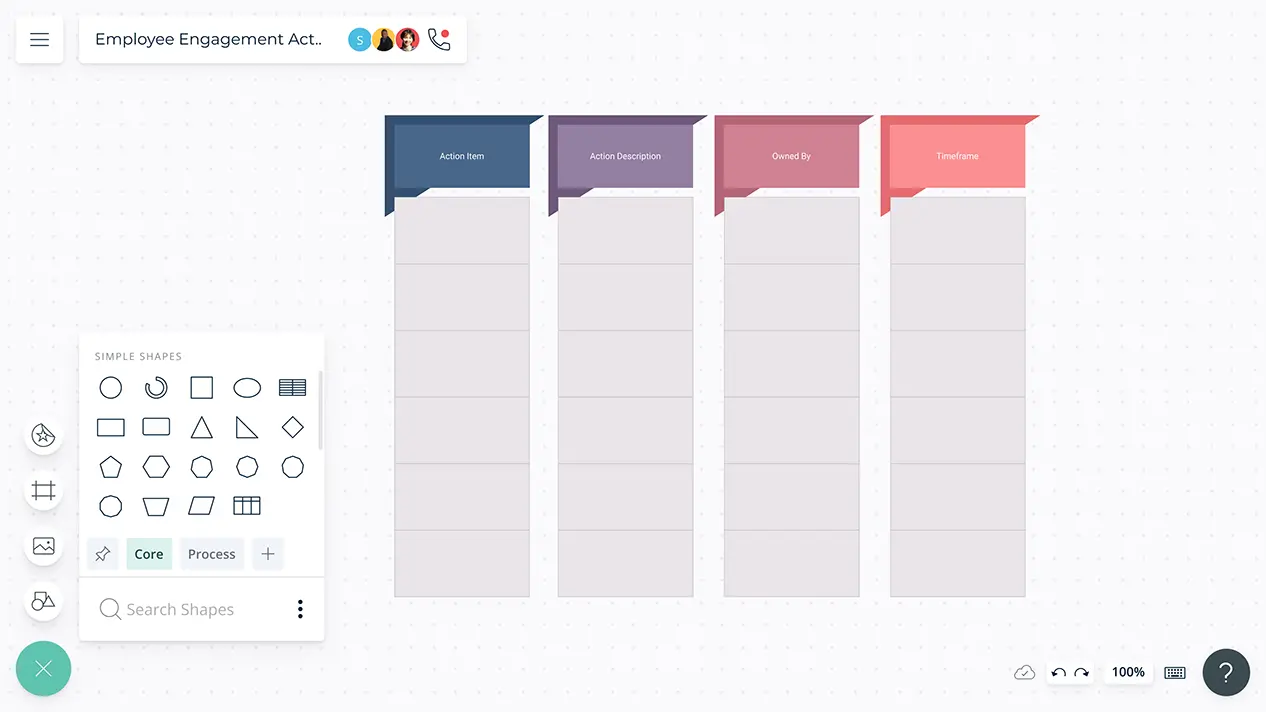 Over 10 Million people and 1000s of teams already use Creately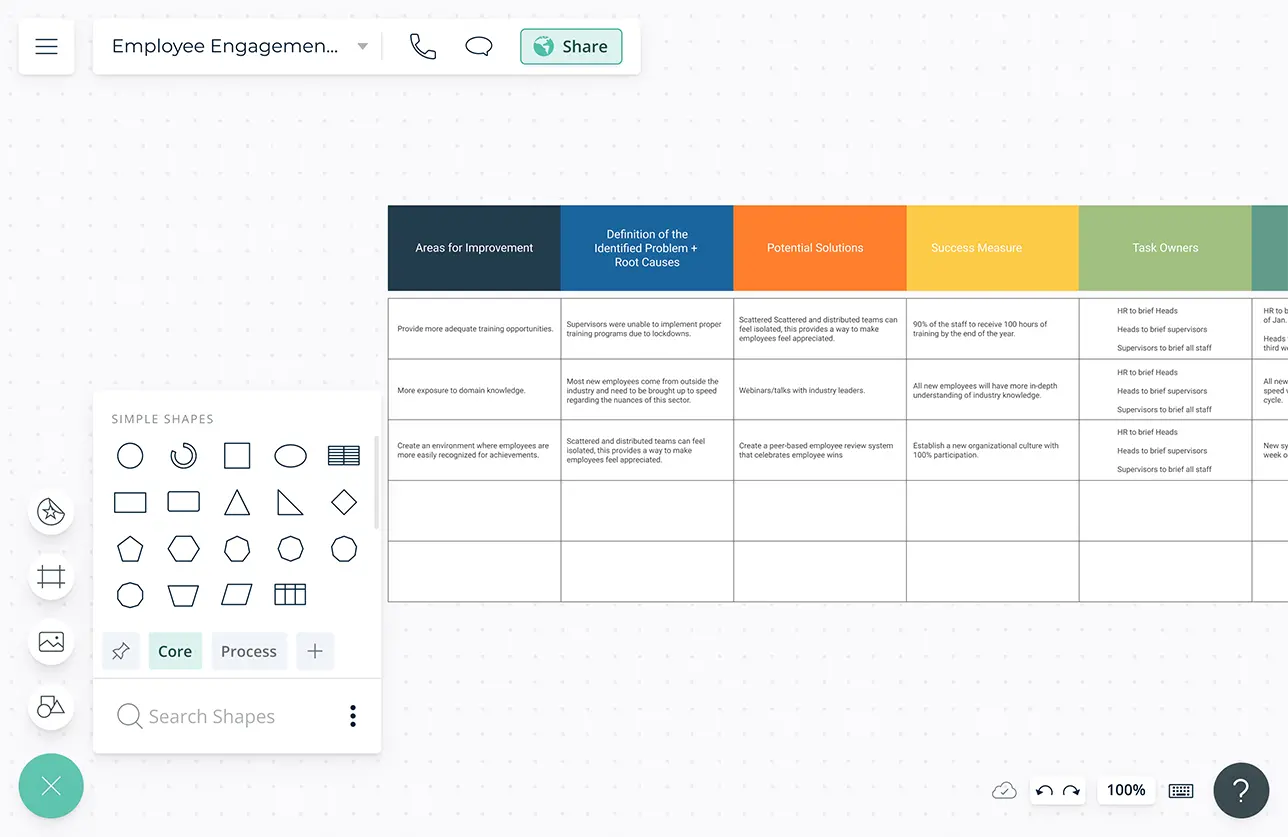 ORGANIZE
Create a Structure to Implement Employee Feedback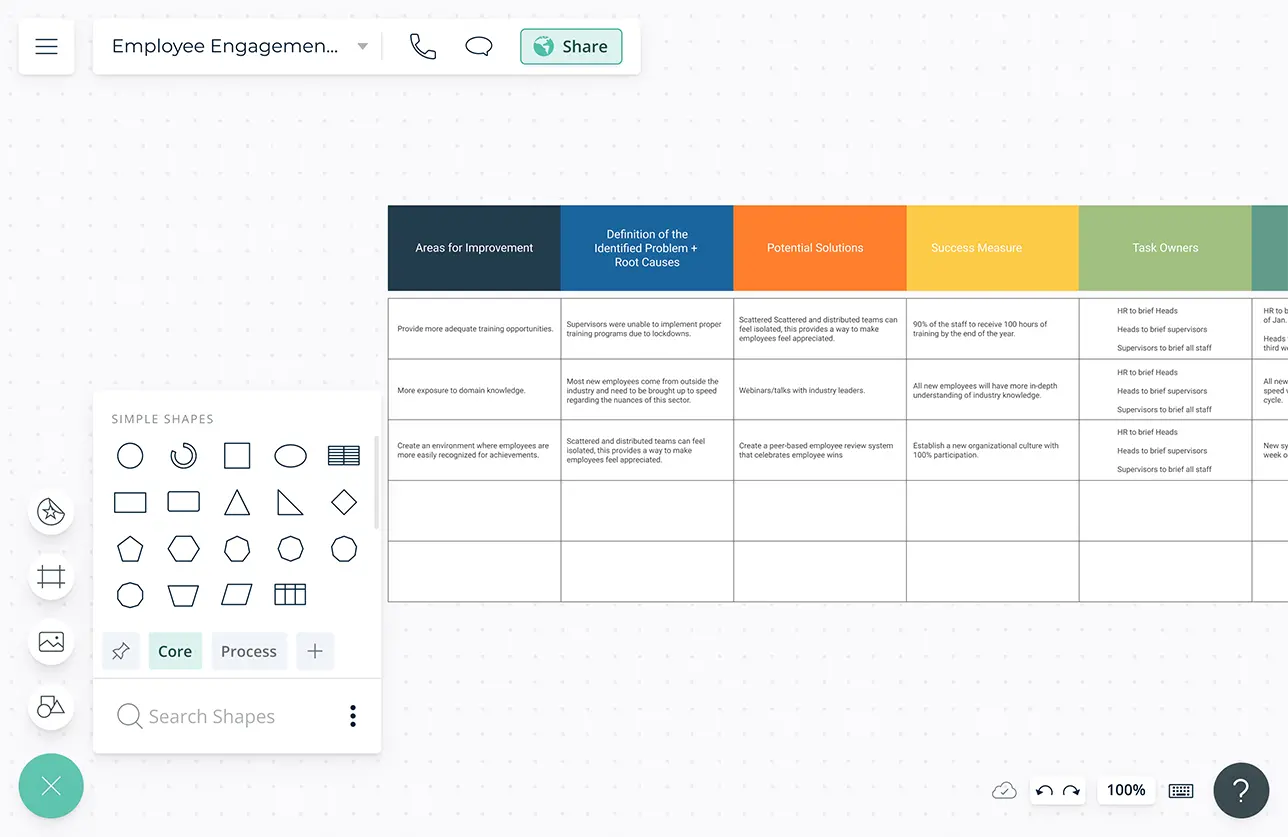 Simple to use drag-drop tools with Plus Create to empower anyone to generate creative solutions faster.
Virtual whiteboard with built-in diagramming to easily conduct structured brainstorming and feedback sections.
Smart formatting and color themes to highlight, color-code, and differentiate ideas on the canvas.
Extensive collaboration features with in-line comments and annotations within the workspace.
COLLABORATE
Create an Active and Engaged Workforce
Collaborator controls facilitate collaboration, review, and the exchange of information across departments.
Audio/video conferencing is embedded into the platform to have real-time discussions while exploring organizational issues and improvements.
Export relevant comparison documents as SVGs, PDFs, and PNGs to publish, present, print, or share.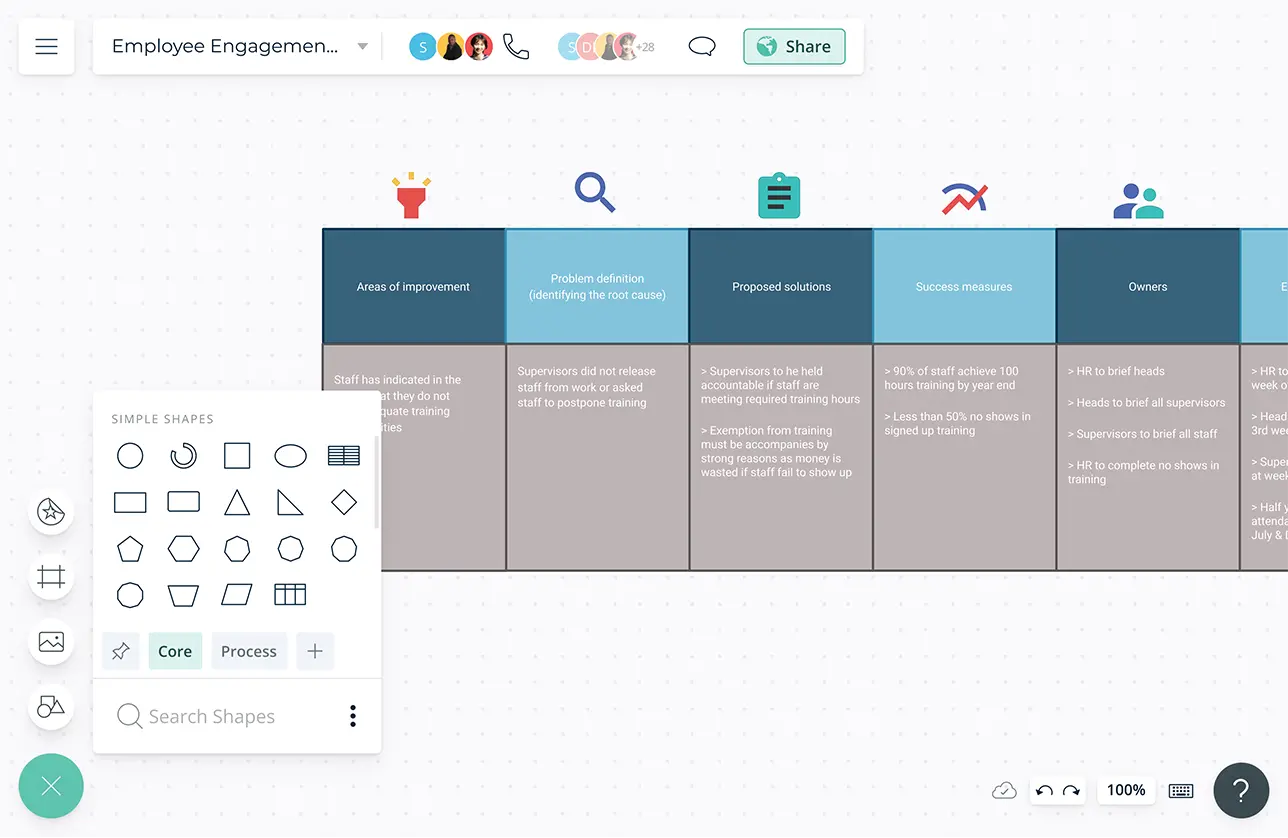 EXECUTE
Create Easy to Implement Plans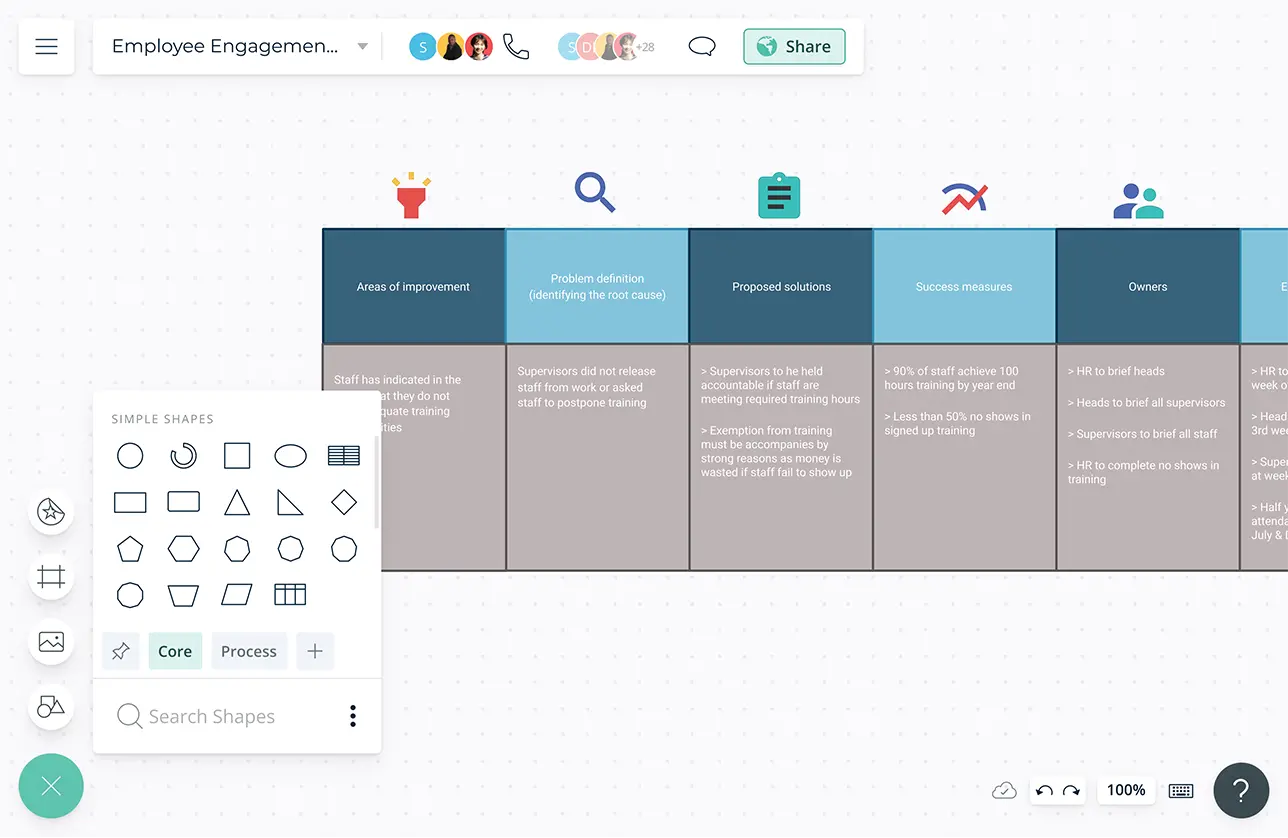 View data in multiple perspectives and create a viable action plan with the use of templates.
Track your progress and constantly check if things are going according to plan.
Use Shapes and Connectors to build practical workflows to execute your action plan.
What Is an Employee Engagement Action Plan?
An employee engagement action plan is a set of actions planned to address or eliminate a problem identified based on employee feedback that you have collected through surveys, reviews, or one-on-one meetings. For example, if you have received feedback from employees regarding a better remote work policy, your action plan might contain a process to identify and implement better remote work strategies. The purpose of an employee engagement action plan is to create a better work environment for everyone involved and to increase employee retention.
How to Create an Employee Engagement Action Plan?
Send out your employee engagement survey. Get initial buy-in from senior as well as junior employees before developing the survey.
Once the survey is complete, thoroughly analyze the survey data to identify areas to address; this may include both organization-wide initiatives as well as smaller, quick wins. This review process should include directors, managers, and anyone who has the authority to implement change across the organization.
Once the areas for improvement have been identified, the next step is to create employee engagement action plans. To begin, you can have focus groups for each identified area to brainstorm potential solutions.
Each of your solutions should have a clear objective that should ideally abide by the SMART (specific, measurable, relevant, achievable, and time-bound) criteria.
Establish success measures to evaluate improvement and assign an owner to see the project through to completion.
As you identify individual actions, assign each of them a responsible owner as well. Set due dates for each of the tasks.
Once you have implemented the initiative, reach out to employees again, and gather their feedback on their improved experience by conducting short surveys.