Fibonacci Scale Template
Accurately Estimate the Effort Required for Tasks
Visual tools to score tasks based on effort. Prioritize work and better manage builds.
Visual canvas for task prioritization and management
Customizable Fibonacci scale templates to quickly break down various aspects of a project
Real-time collaboration to enable seamless decision making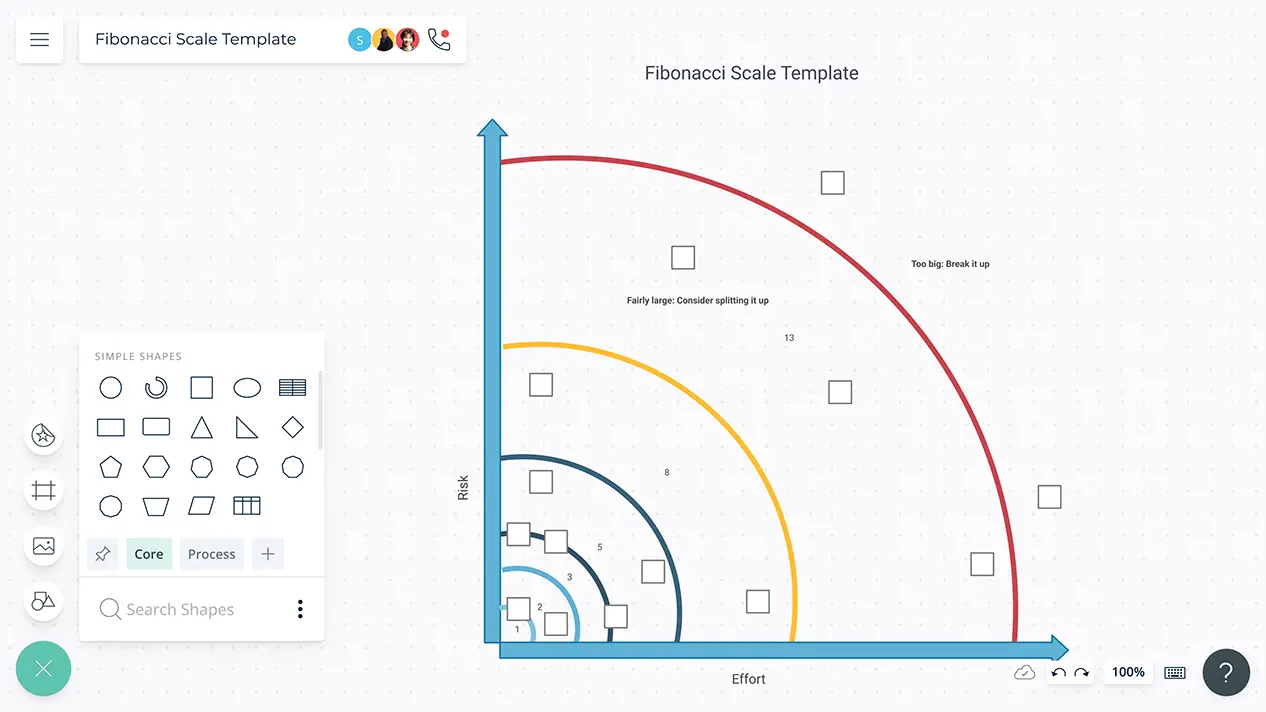 Over 10 Million people and 1000s of teams already use Creately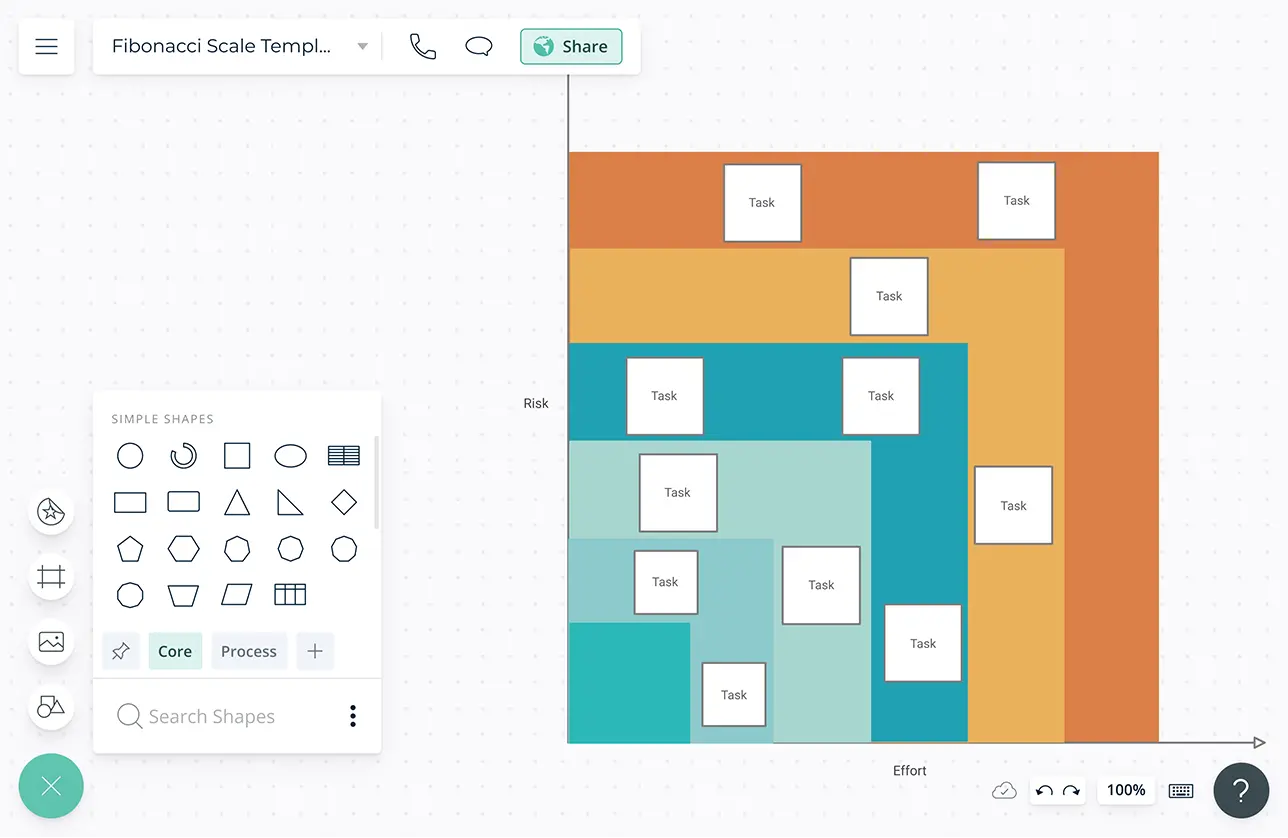 IDEATE
Prioritize Tasks and Streamline Efforts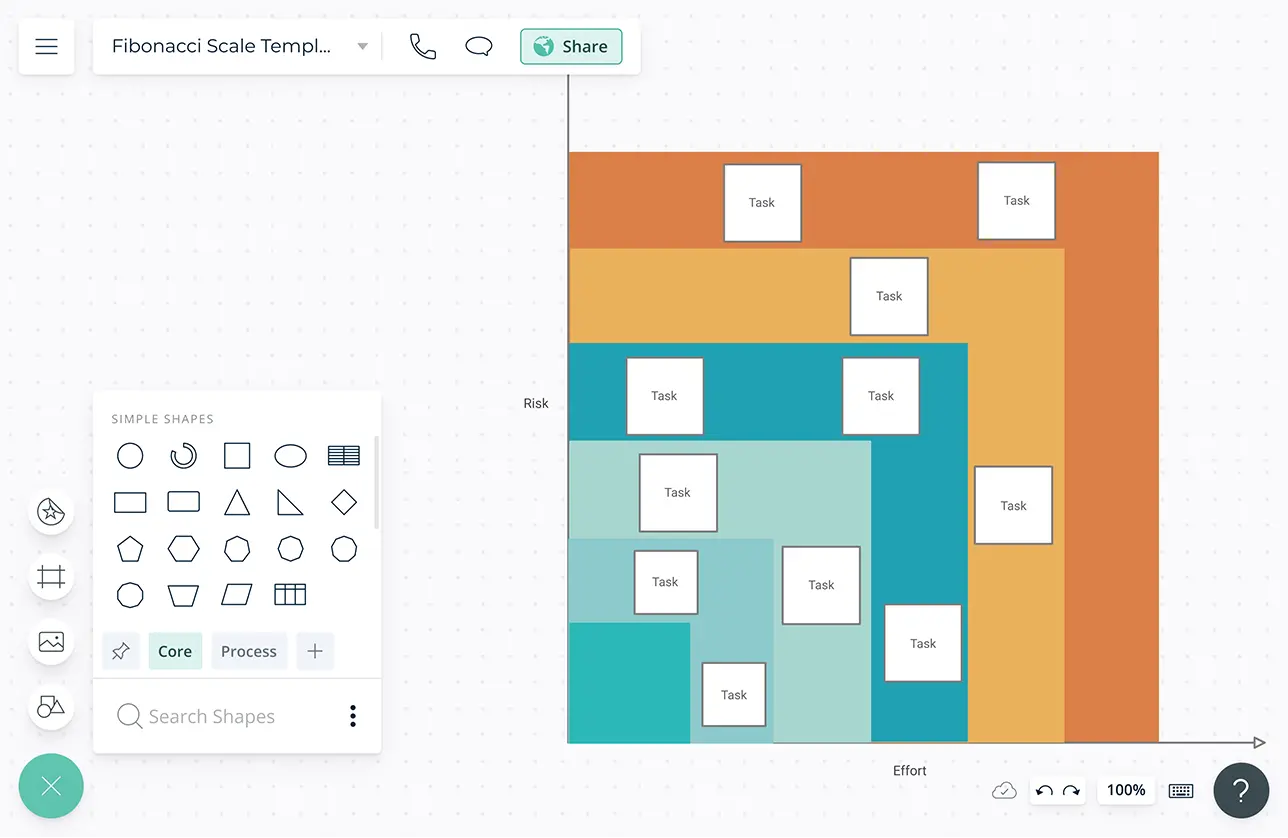 Drag and drop functionality to easily list down various tasks in a project and map them on the Fibonacci scale template.
Multiple customizable frameworks to estimate the scope of large projects, extend the scale based on the size of your project.
Infinite canvas to centralize all information and score multiple tasks in a project.
Import data from multiple sources to identify all the requirements of a project.
PLAN & STRATEGIZE
Execute Effective Sprints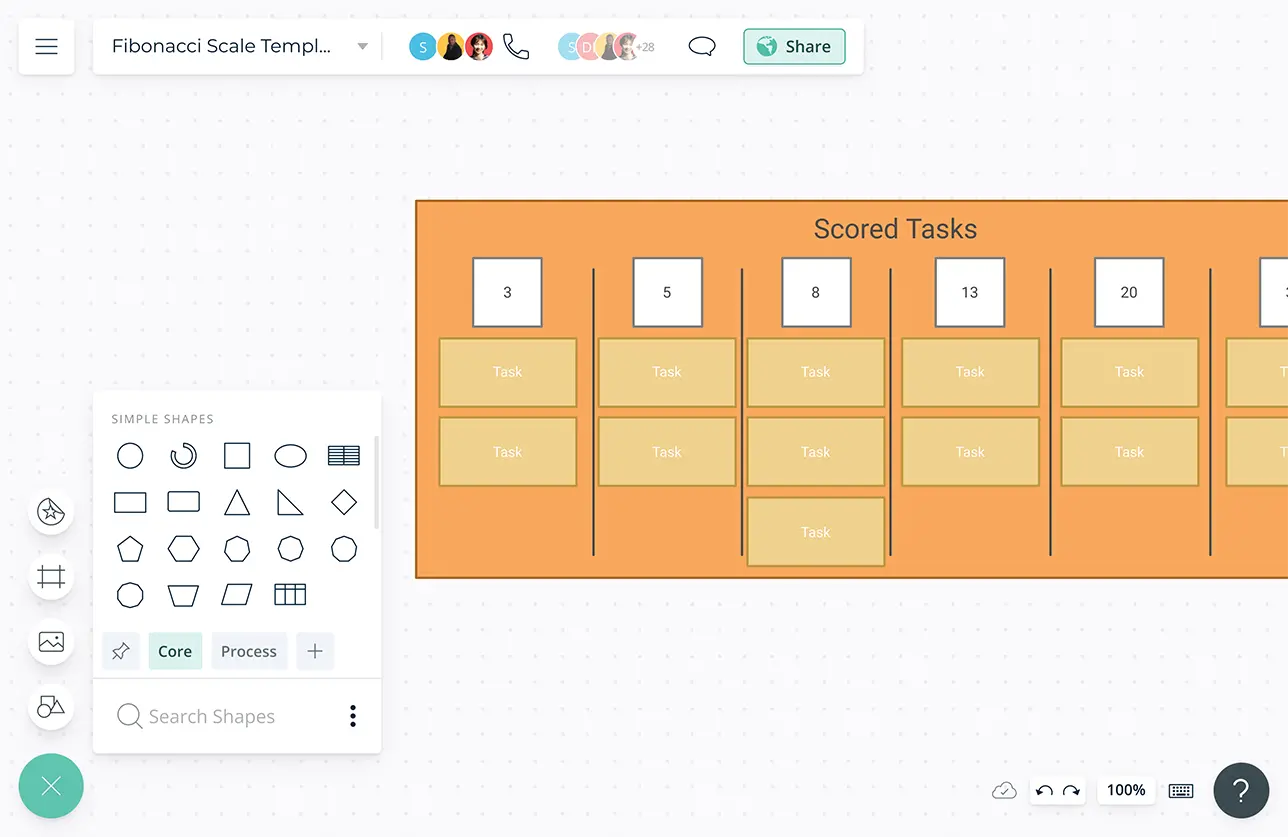 Intelligent visualization tools with dynamic connectors to visualize the entire project on a single canvas.
Create multiple perspectives of the same data with models to determine the workload pertaining to the project. Connect to Kanban boards, priority grids and more.
Import images, vectors, and more on to the canvas to create more informative and add context project tasks.
Data enabled shape panel to add additional information to tasks. Tag team members and assign responsibilities.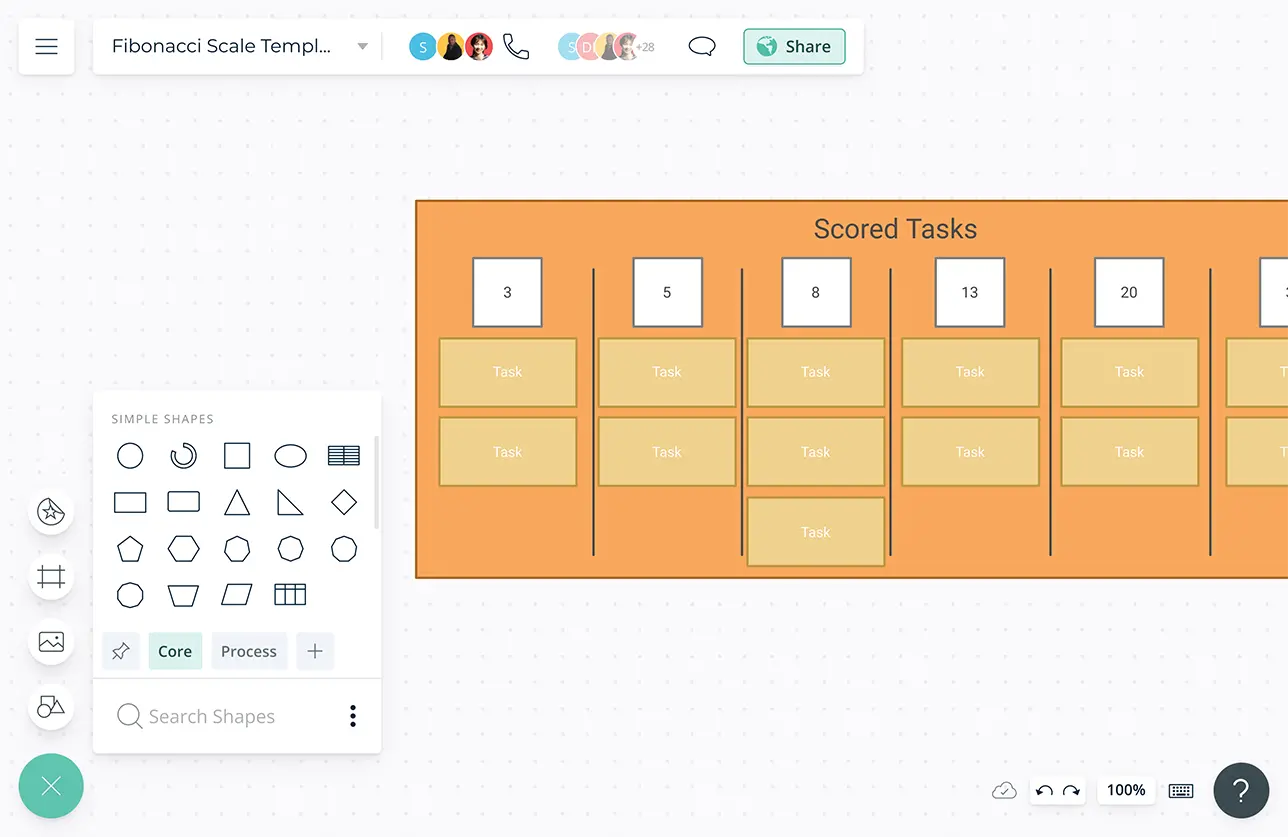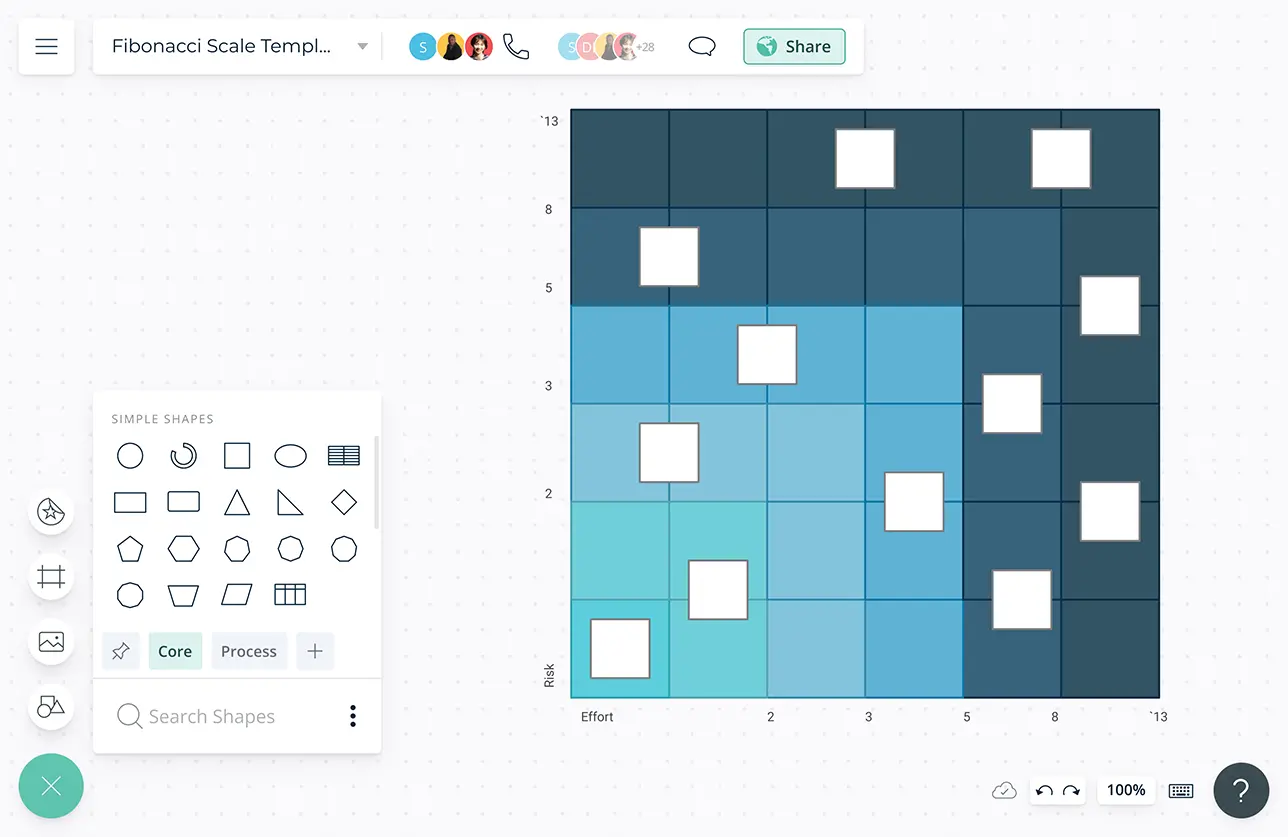 COLLABORATE
Standardize Estimates Across Your Organization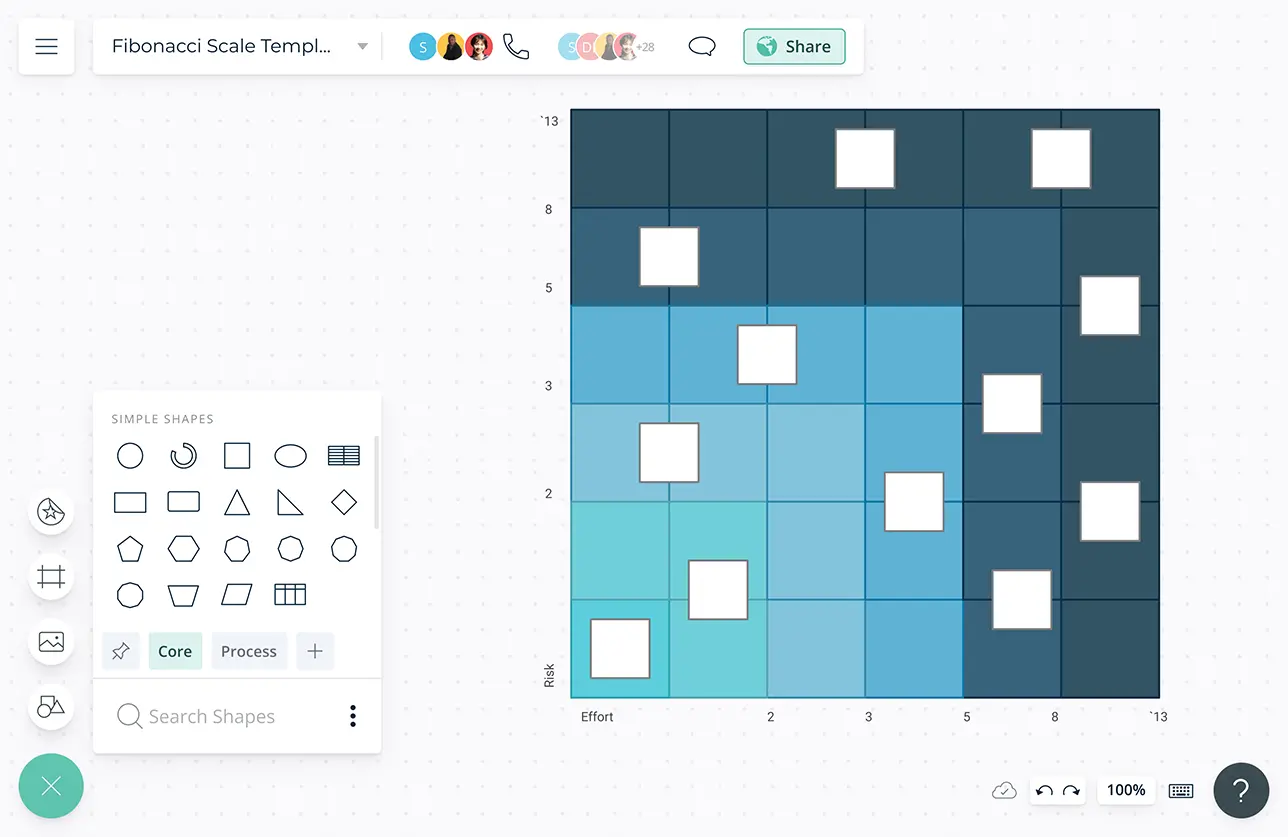 Conduct collaborative task planning sessions with the team to accurately estimate the nature of work and the time commitment required.
Multiple access levels and roles to manage sharing, editing and reviewing your Fibonacci scale.
Real-time cursors for any number of participants and video conferencing baked into the platform to feel like you are in the same room with your colleagues.
Comment with context, have discussions and follow ups on the same canvas. Async!
What Is a Fibonacci Scale?
During Agile development estimating how long particular tasks will take is key. Fibonacci Scale templates allow you to create a high-level estimate of the scale or size of a specific task. Bigger more complex tasks get more points and smaller tasks get fewer points. Managers can then review and prioritize tasks based upon the assigned scale.
How to Create a Fibonacci Scale?
Members of a team score taks on the Fibonacci Sequence, 1, 2, 3, 5, 8, 13, 21.
One being the smallest easiest tasks and twenty-one being large projects.
Identify tasks that will take a similar amount of effort and group them together.
Tasks that are low effort should be completed first by small team sizes.
Bigger tasks should be broken down into smaller subtasks.
These tasks should be represented on the template again.