Folder Structure Diagram
Build a Smart Folder Structure for Your Business
Create a clutter free folder structure to save time and money sifting through thousands of files.
Easy-to-use visual tools to plan effective folder structures
Real-time collaboration to work closely with stakeholders
Multiple templates to design flawless folder structures quickly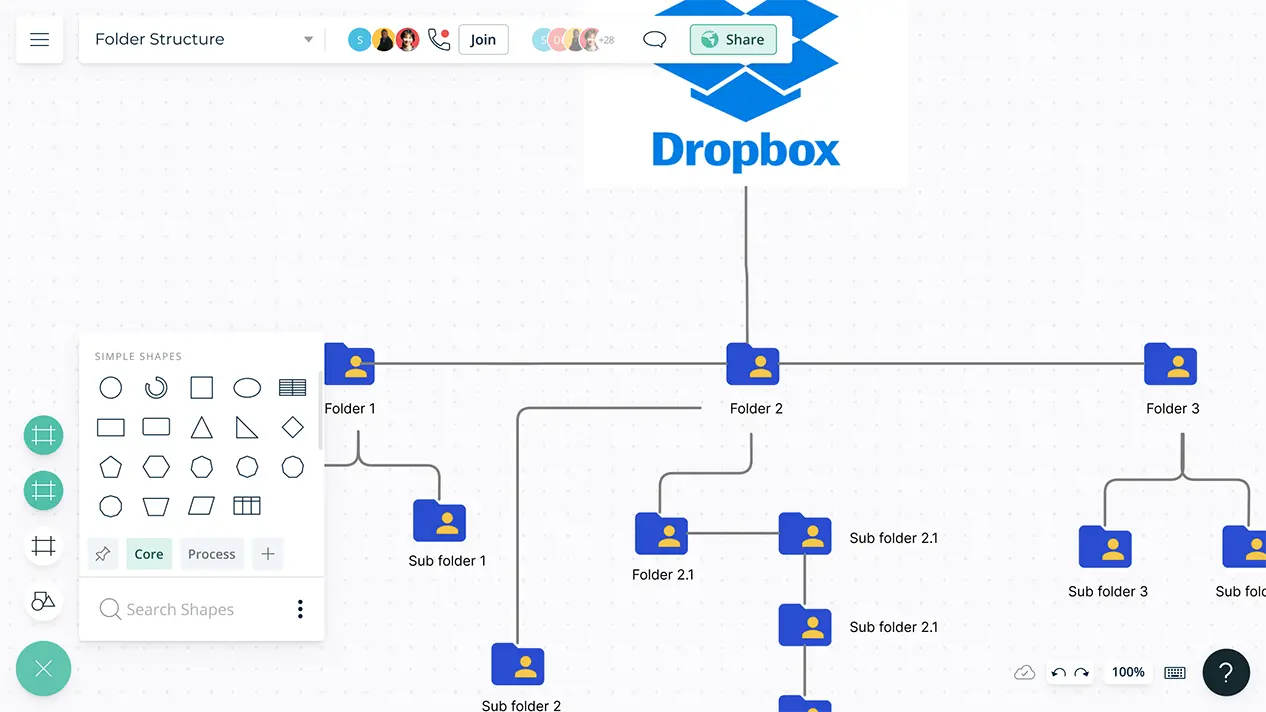 Over 10 Million people and 1000s of teams already use Creately
How to make a Folder Structure?
Folder Structure Templates and Examples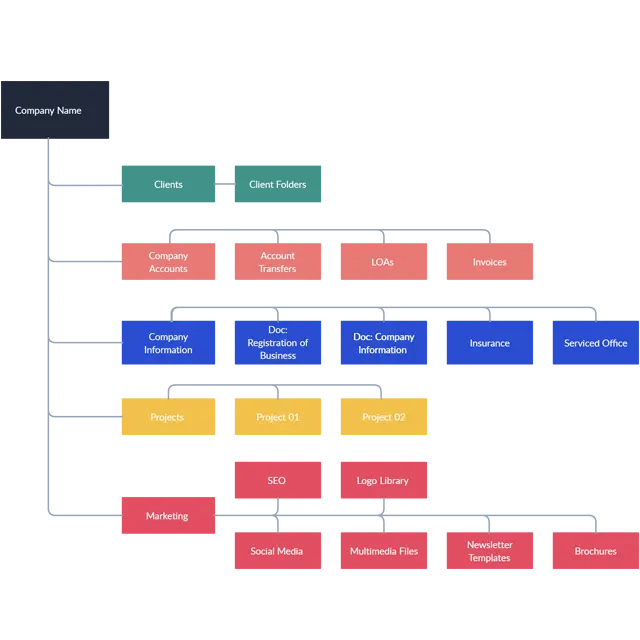 Folder Structure Template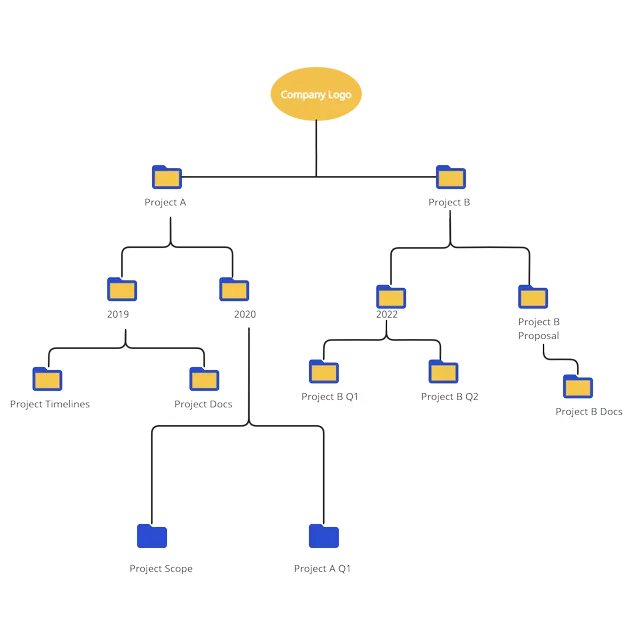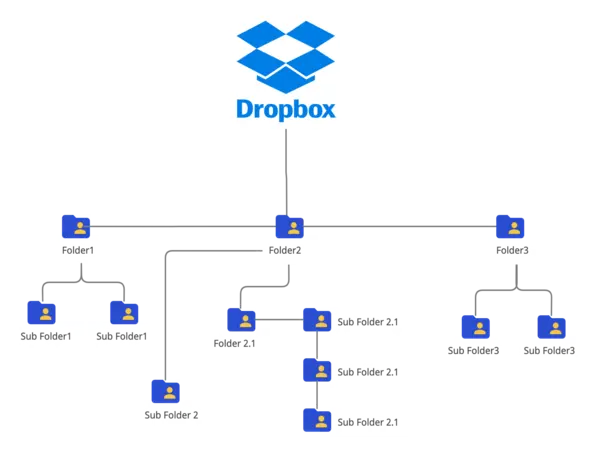 Dropbox Folder Structure Plan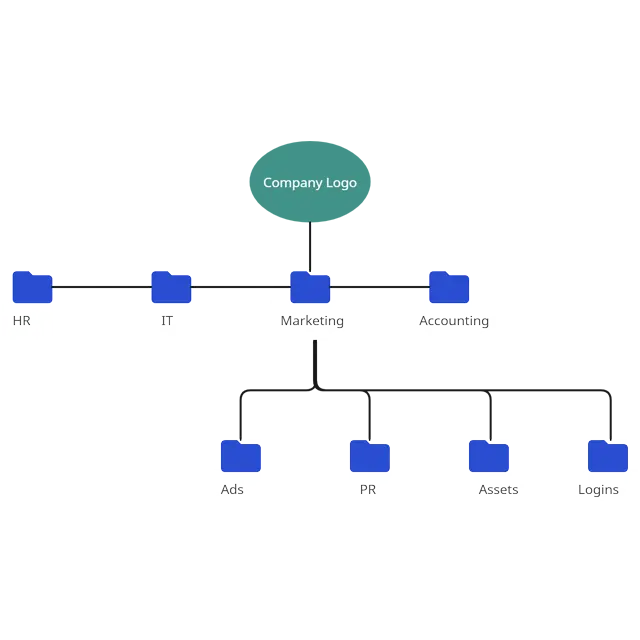 Department Folder Structure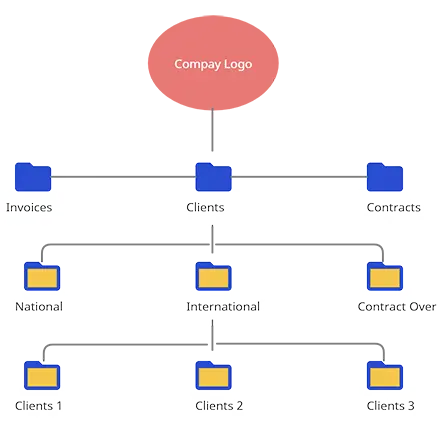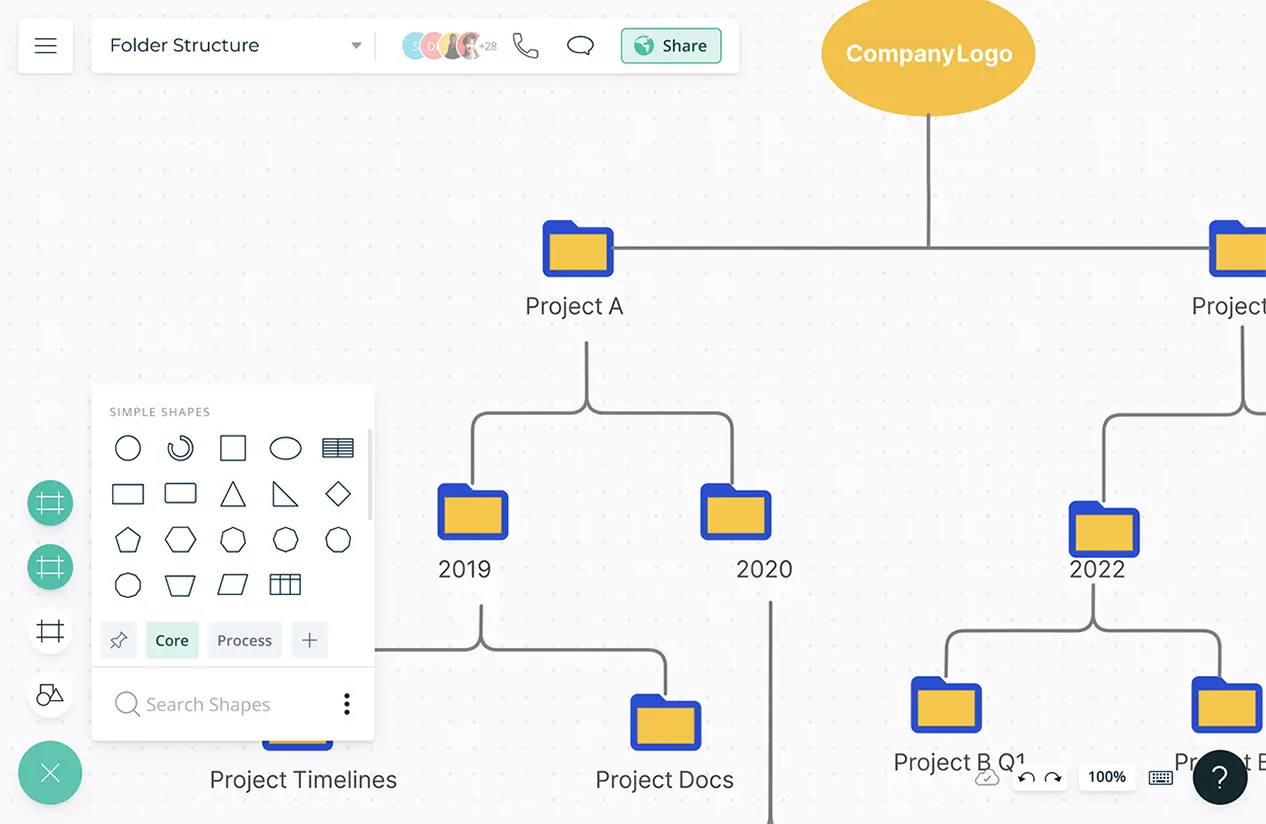 VISUALIZE
Easily Create a Visual Structure for Your Organization's Information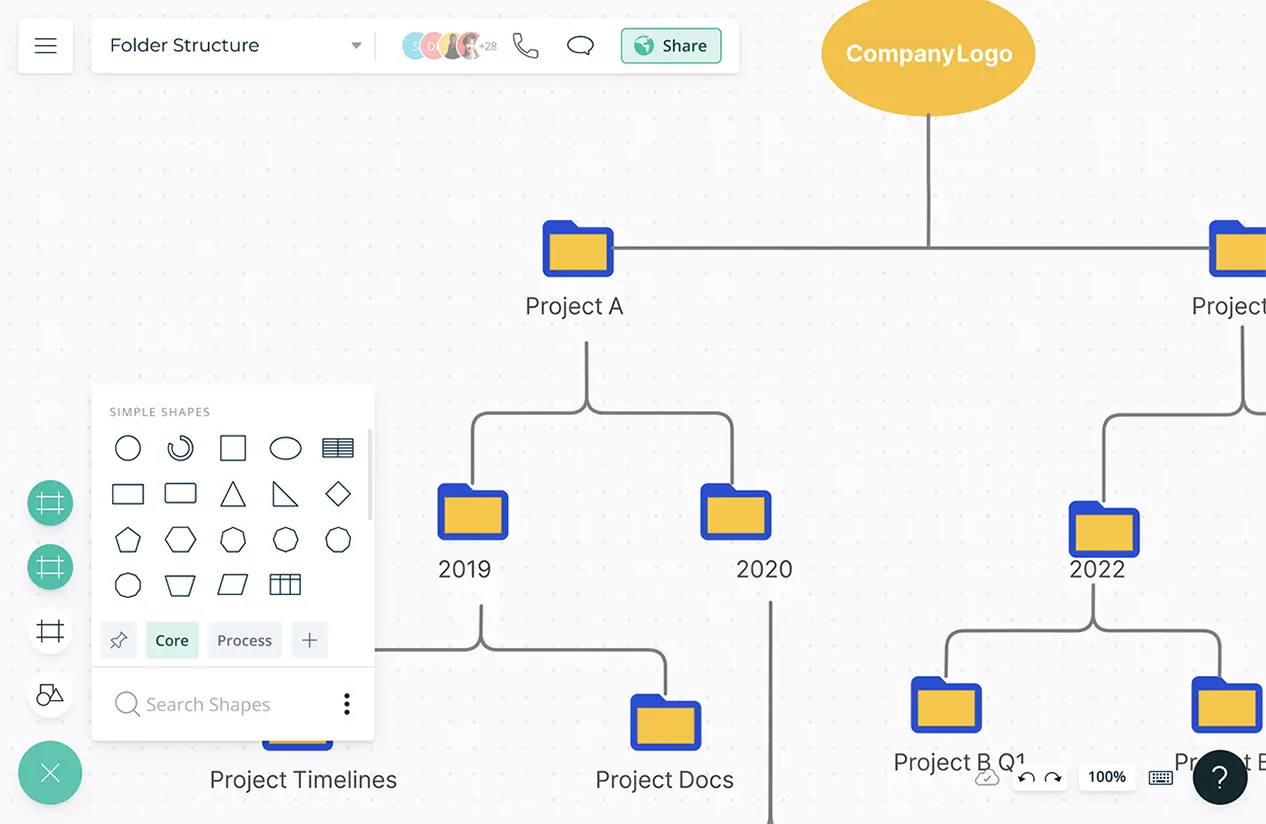 Multiple industry-standard templates to visually gather information and simplify data.
Dynamic connectors that arrange themselves automatically as you move shapes around the canvas.
Powerful styling options and image import to customize your folder structures instantly.
ORGANIZE
Easily Organize and Access All Your Documents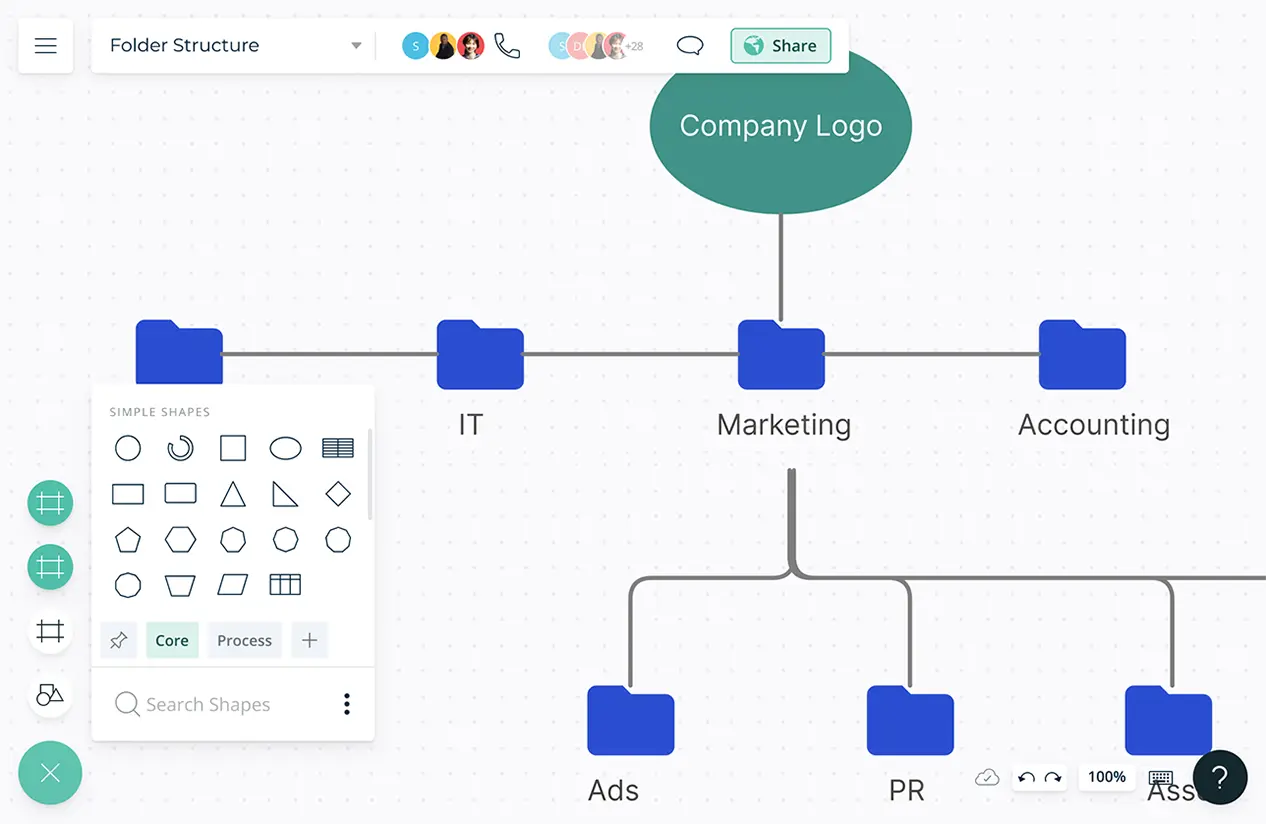 Bring data from any source and easily visualize them on the canvas.
Easy to use, drag-and-drop interface, to visualize connections among different files and folder types.
Use the full power of universal text search to find specific information within the canvas – fast.
Add detailed docs, attachments, links and more via the notes feature on each folder to capture details and the big picture in a single space.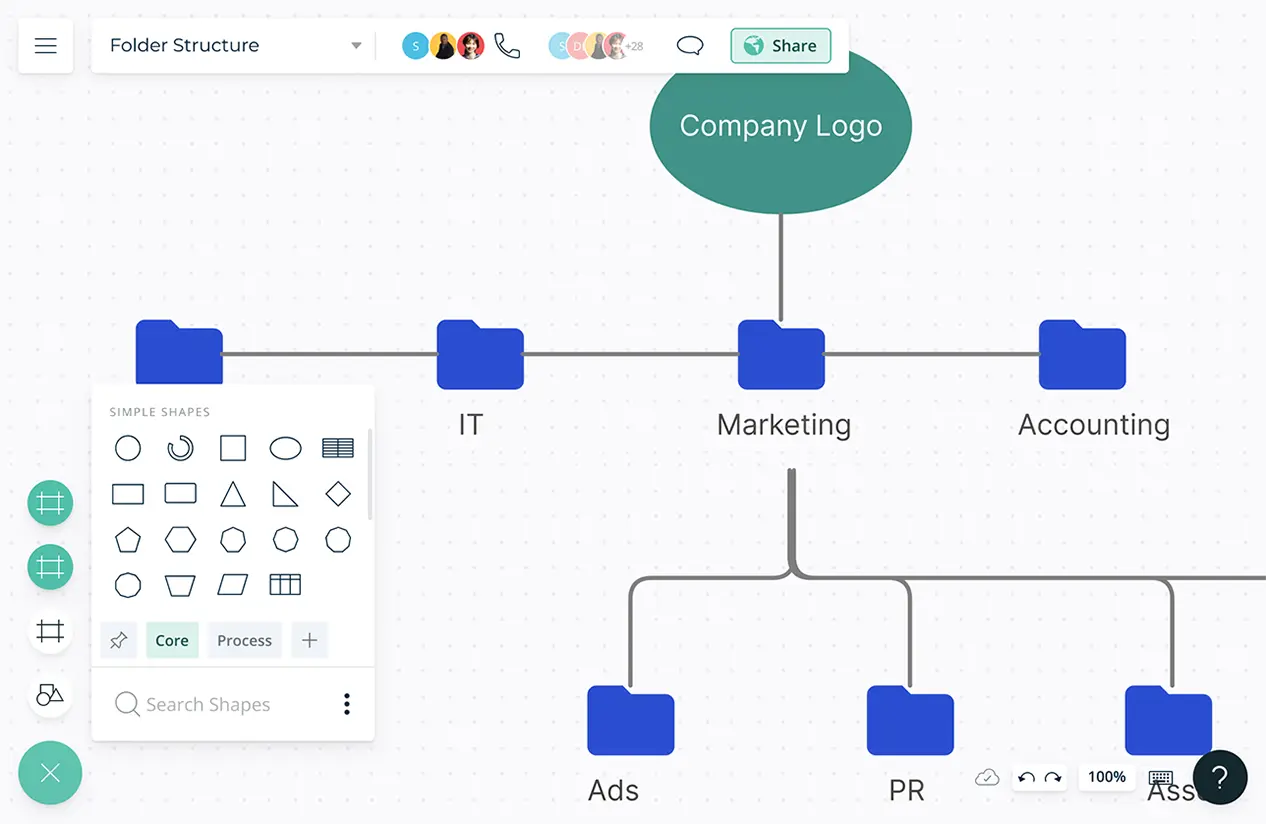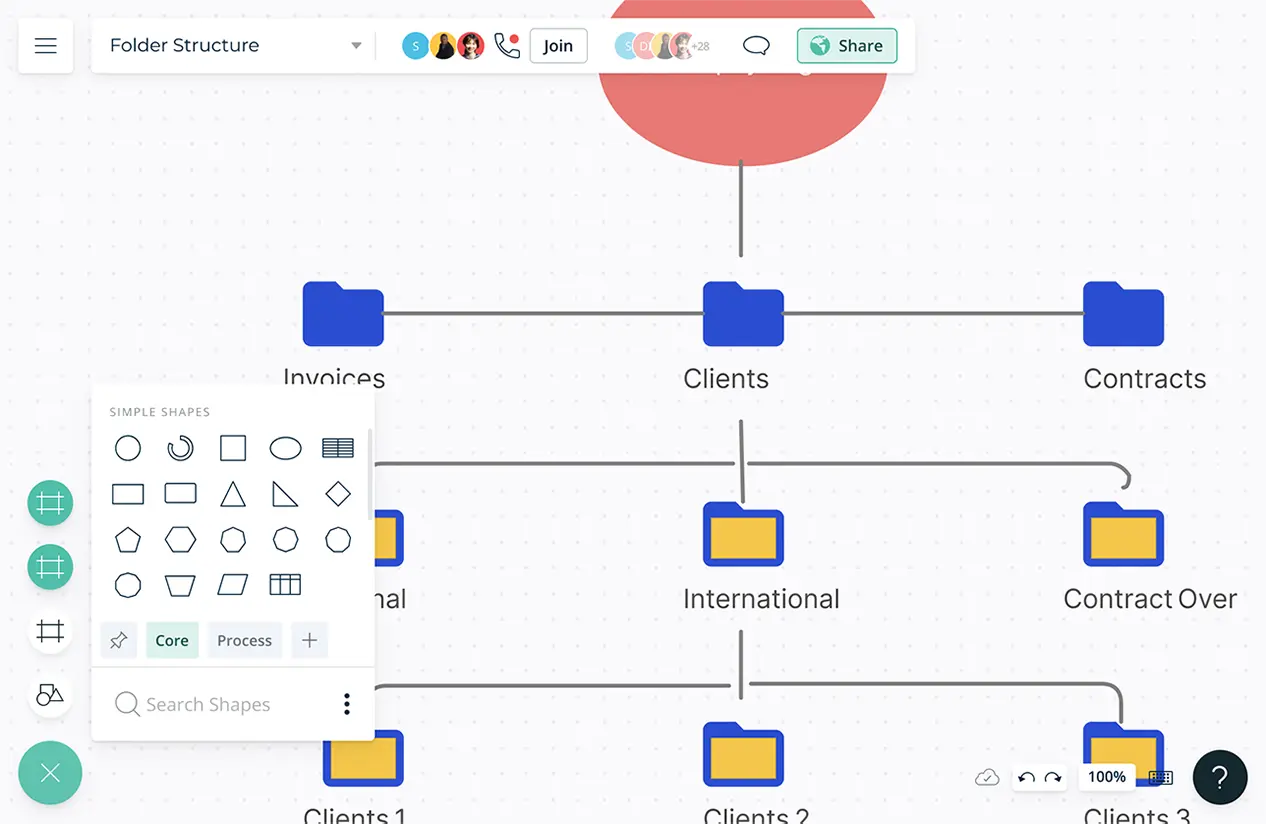 COLLABORATE
Share Important Information Instantly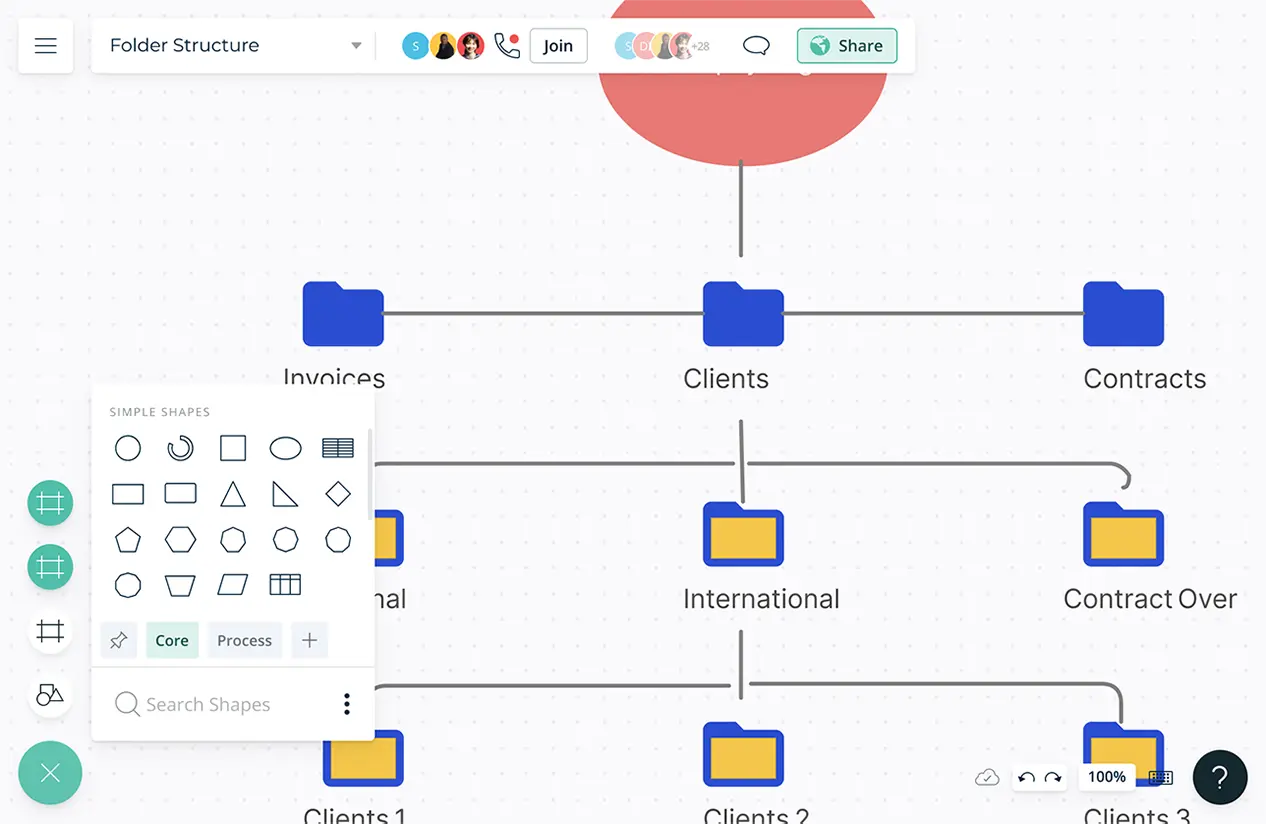 Built-in video conferencing to get instant feedback virtually from anywhere.
Freehand drawing and highlights to sketch anything you want as you explain.
Real-time cursors for any number of participants. Collaborate with team members on a shared canvas.
Comment with context, have discussions and follow ups on the same canvas. Async!
EXECUTE
Keep Your Team Organized and Productive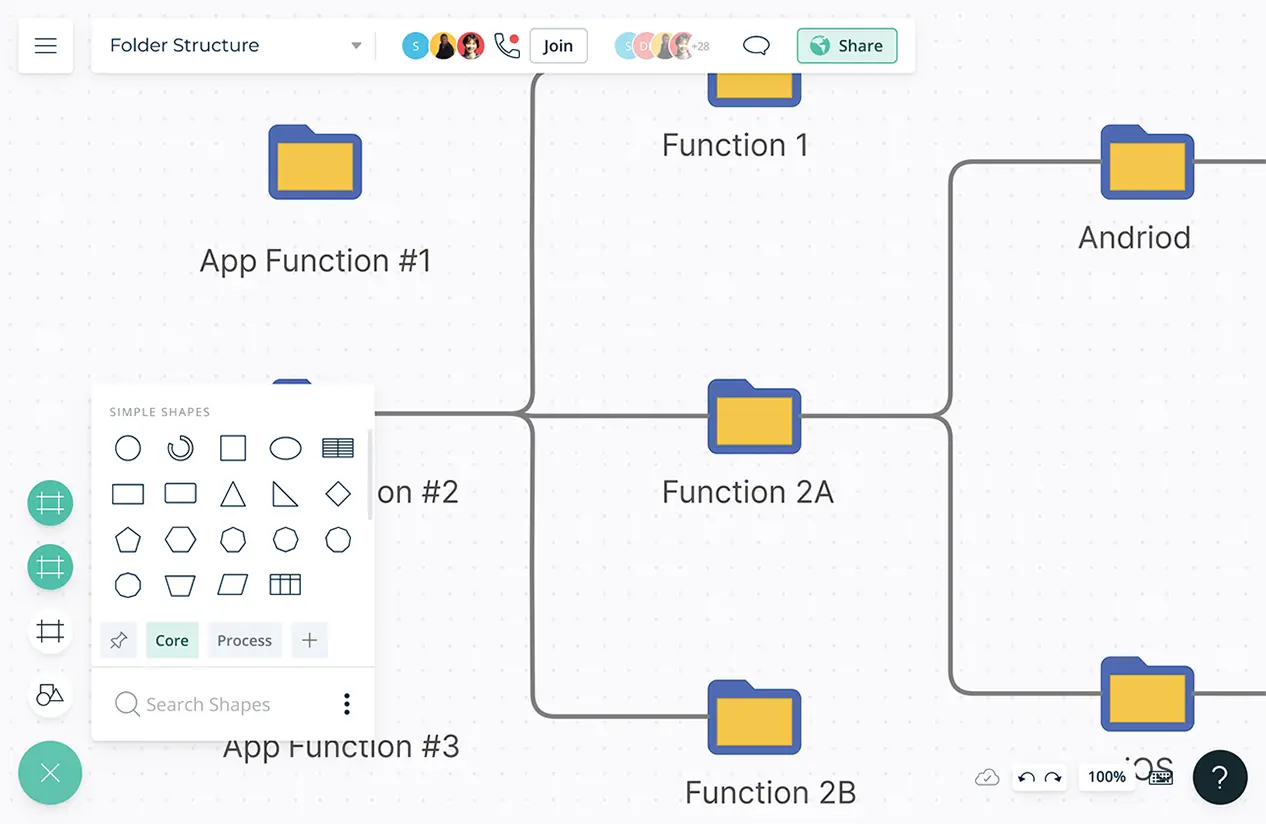 Multiple access levels and roles to streamline editing, reviewing and sharing diagrams.
Smart notifications to stay up to date with changes made on your diagrams.
Export diagrams as SVGs, PDFs, and PNGs to publish, present, print, or share with internal teams or clients.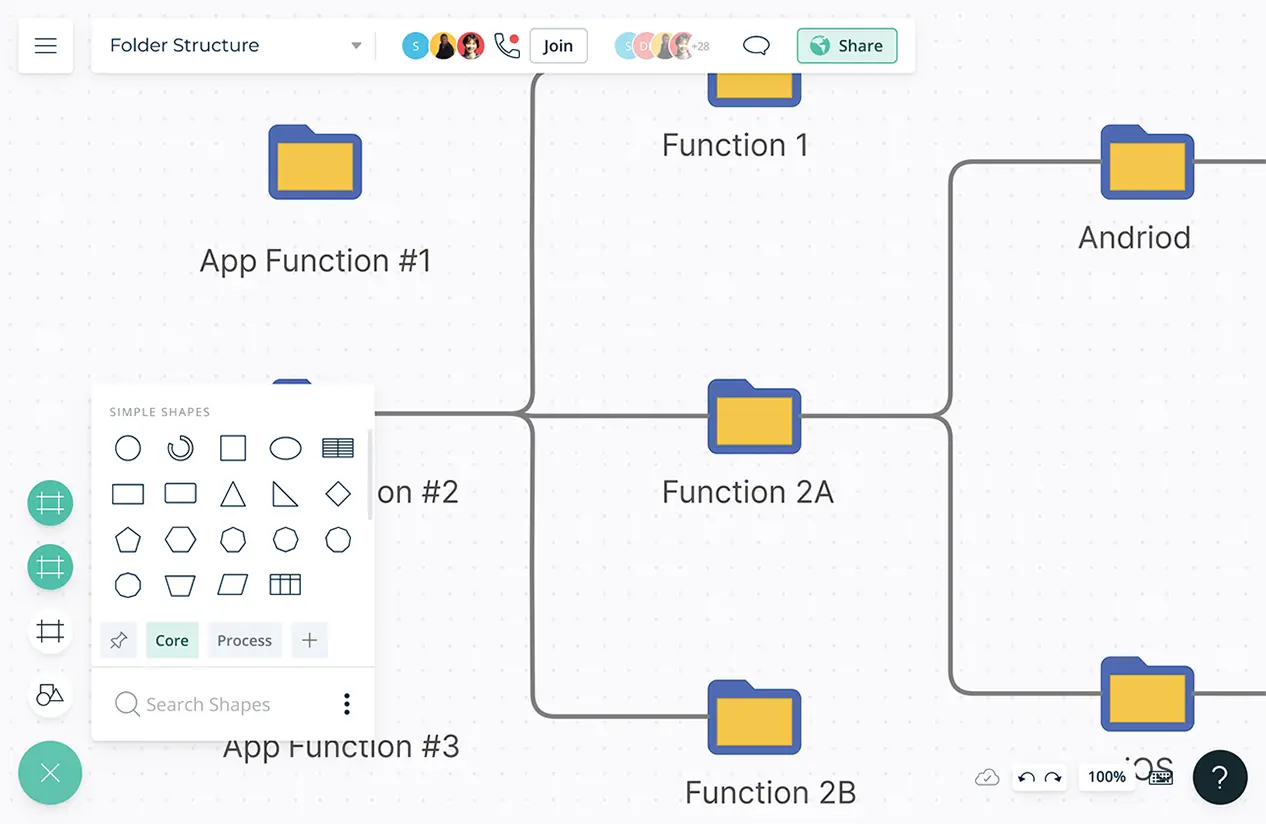 What is a Folder Structure Diagram?
Folder structure templates (also known as folder structure diagrams) can help you visualize and retain information about how your files and folders are organized on your cloud drives, and on your internal file servers.
How to Create a Folder Structure Diagram?
Decide how you want your files organized - whether by project, by year, by function, or by client.
Identify files that get created as part of business processes and files that are used for references (like company registration documents).
Use the Creately folder structure template, to draw a diagram to organize folders.
Set up a folder for each type of document, then create subfolders for each topic under the parent folder.
Place any file that does not fit into other folders, into an uncategorized folder.
Colour code the folders on the diagram, so that everyone can understand the folder structure easily.
Define rules for ownership and sharing. Use color codes to map roles to folders. Depending on the nature of the folder, some will be private, some may have access based on department or role, while others may need to be shared across the company and its stakeholders.
Get your IT team and management to sign off and improve the planned structure by inviting them to collaborate on the folder structure diagram.
Download your diagrams as SVGs or in print-ready formats or share them with others controlling the access as an editor, viewer, or commenter.