Operating Model Canvas
Convert Strategy Into Operational Design
Conduct collaborative sessions to design your operating canvas and identify the key factors needed to achieve your strategic goals.
Conceptualize and design your operating model and link it to other strategy frameworks like business model canvas, value proposition canvas, and more
Run collaborative workshops with key stakeholders to determine how to create operational plans that are in line with your strategy
Export your documents in SVG, PNG, JPEG, or PDF formats to establish organizational clarity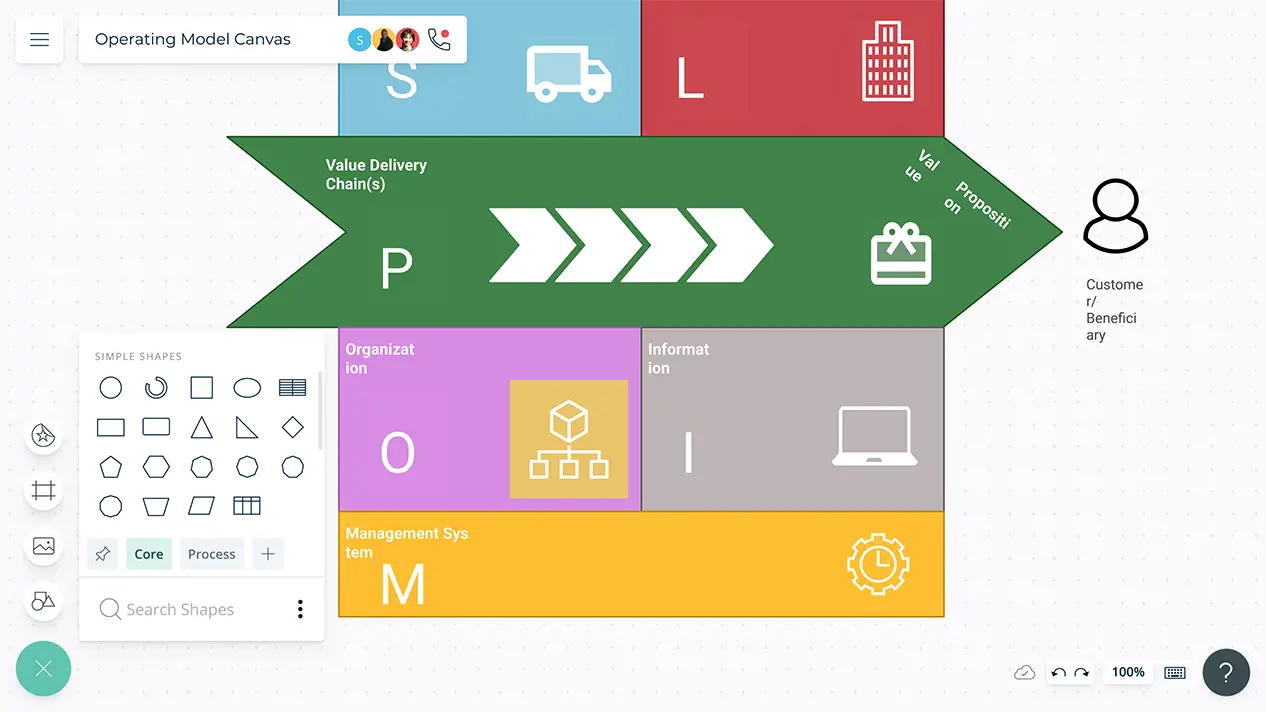 Over 10 Million people and 1000s of teams already use Creately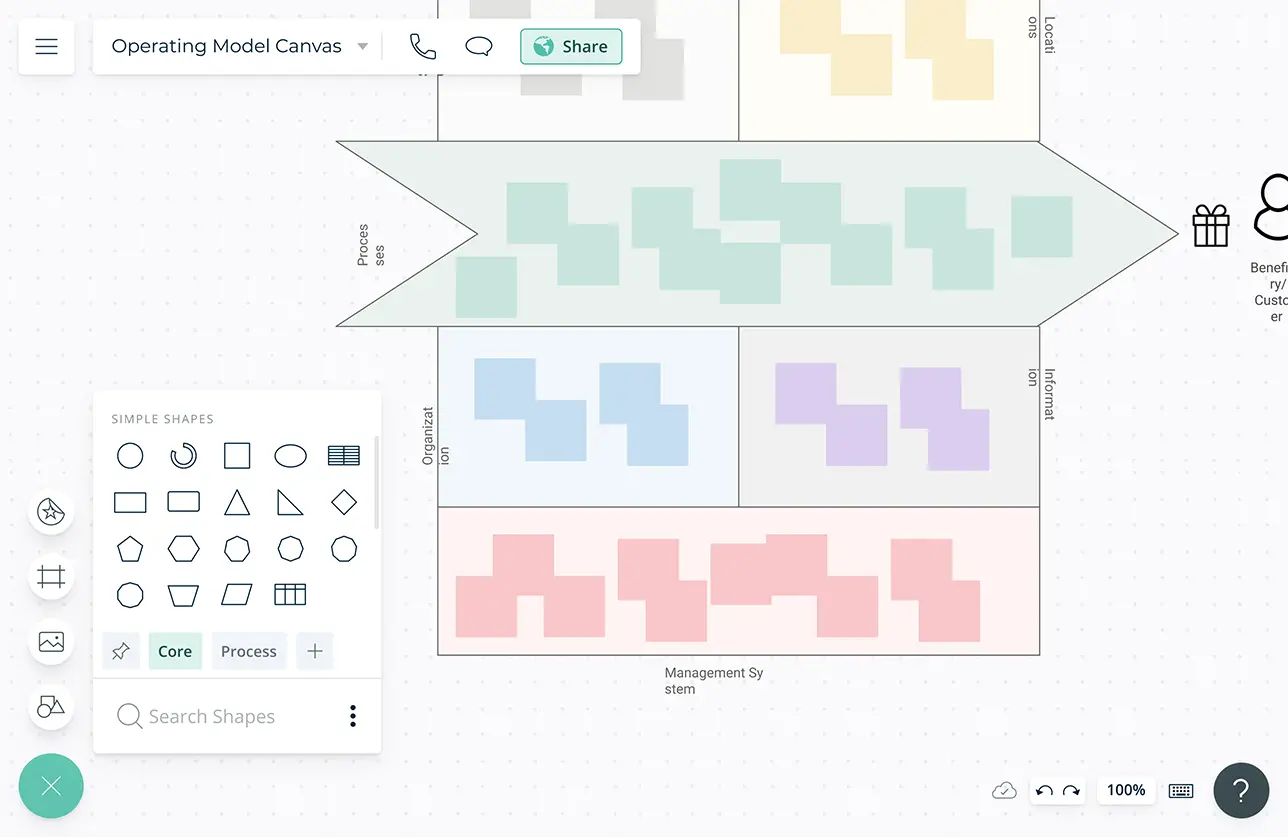 VISUALIZE & ANALYZE
Determine How to Deliver Your Value Proposition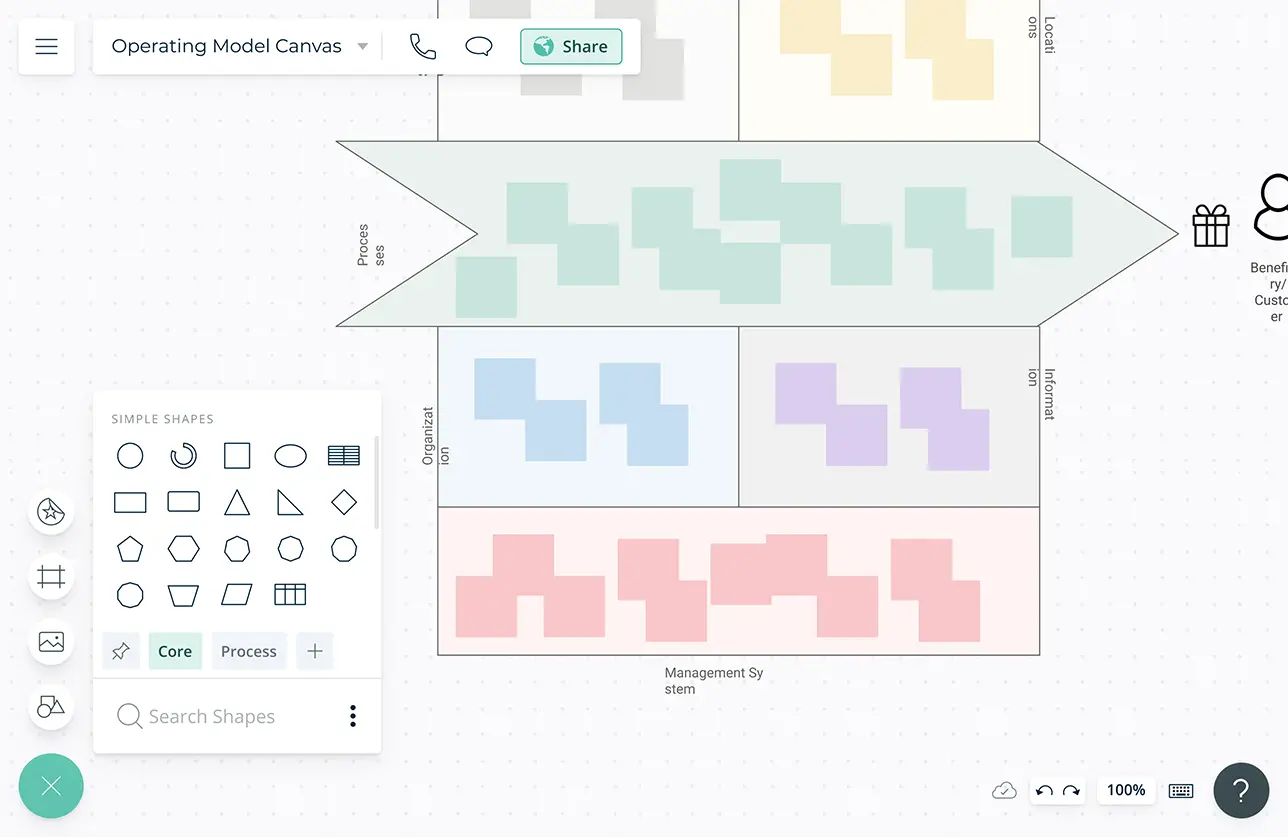 Infinite visual canvas to identify factors that affect the delivery of your value proposition. Create a detailed list and make informed decisions.
Bring data from any source to visualize on the canvas. Understand how suppliers, location and processes can impact the operations of your business.
Multiple templates and strategic frameworks to make decisions that are in line with your organization's high level goals.
Add documents, attachments and links for easy reference while making strategic decisions.
ORGANIZE
Establish a Clear Path to Success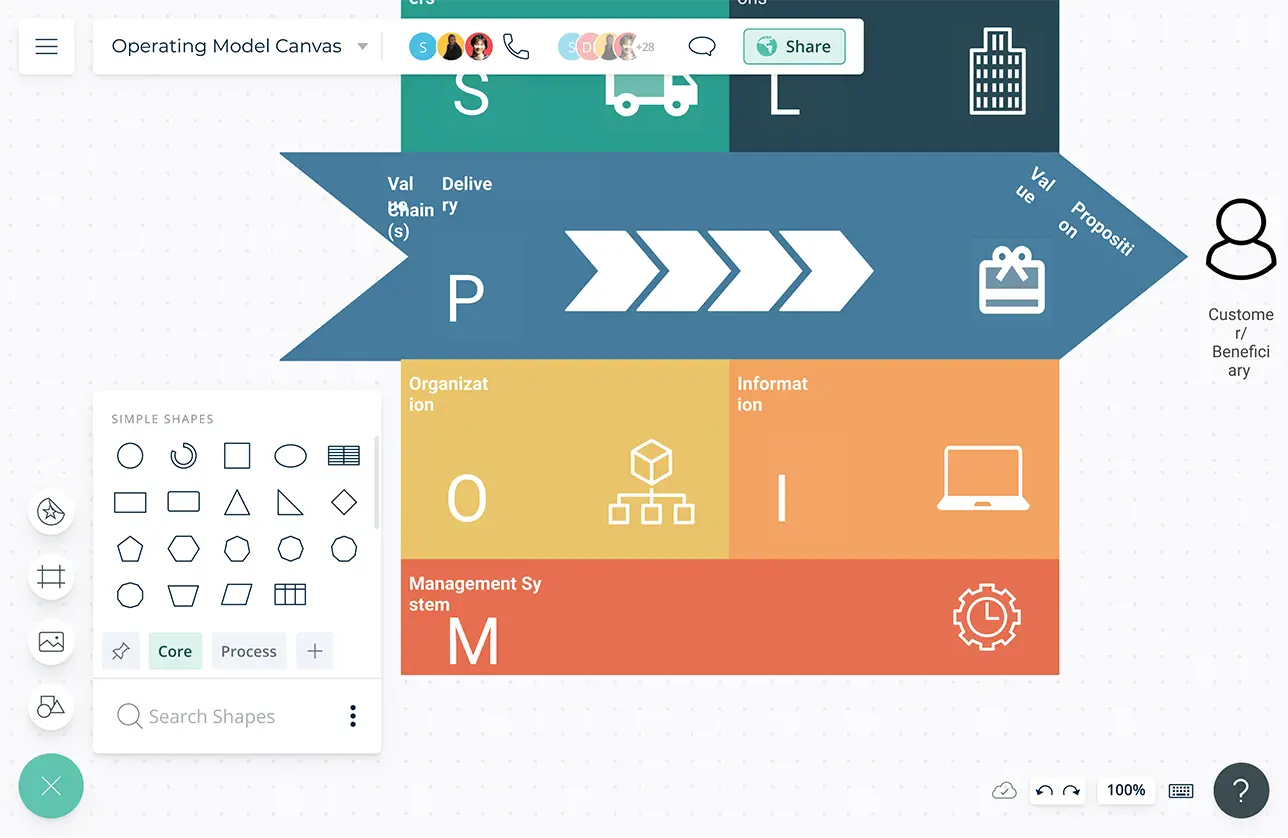 Advanced folder structure to centralize information and create a central source of truth that governs organizational decisions.
Universal search across workspaces for quick access and easy referencing.
Embedded documents and assets with in-app previews for quicker understanding.
Export your diagram as high-quality images or PDFs to include in PowerPoint presentations and Word docs.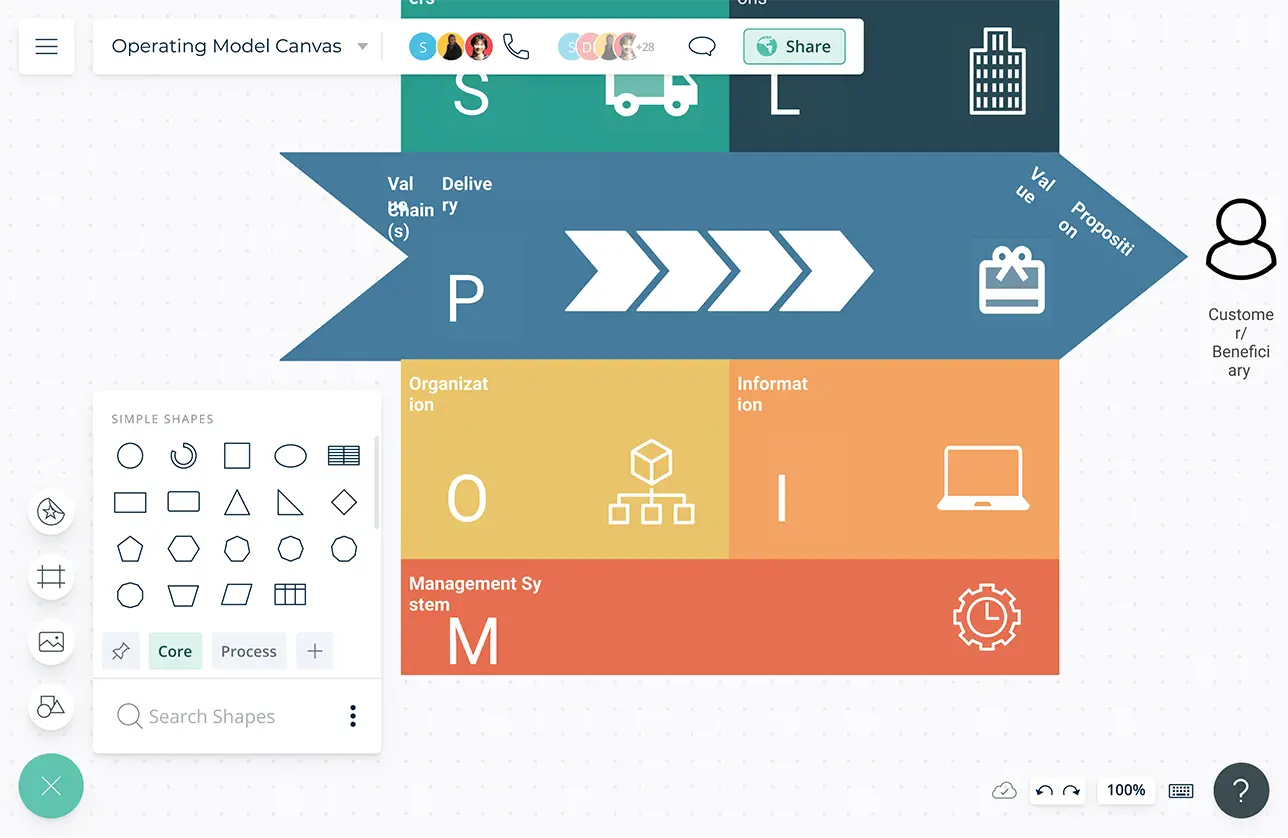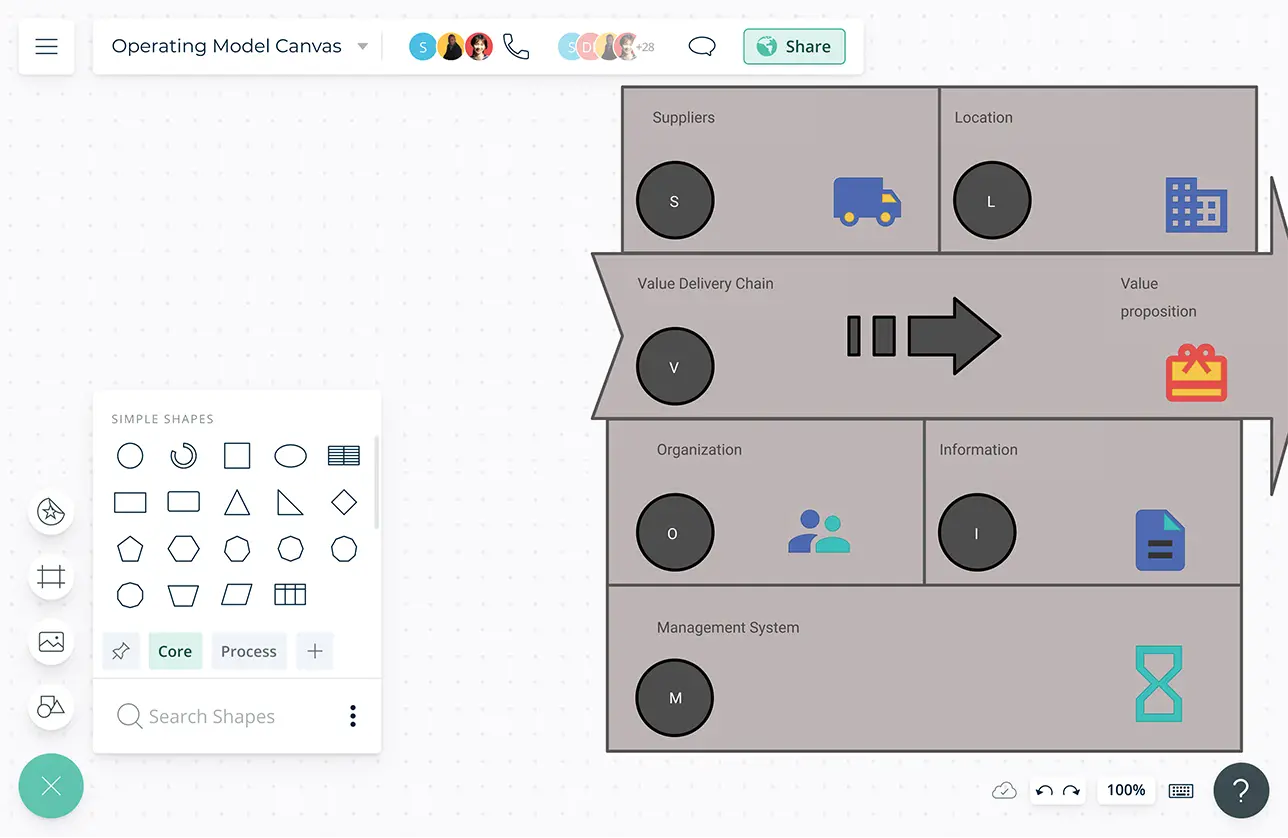 COLLABORATE
Work Seamlessly Together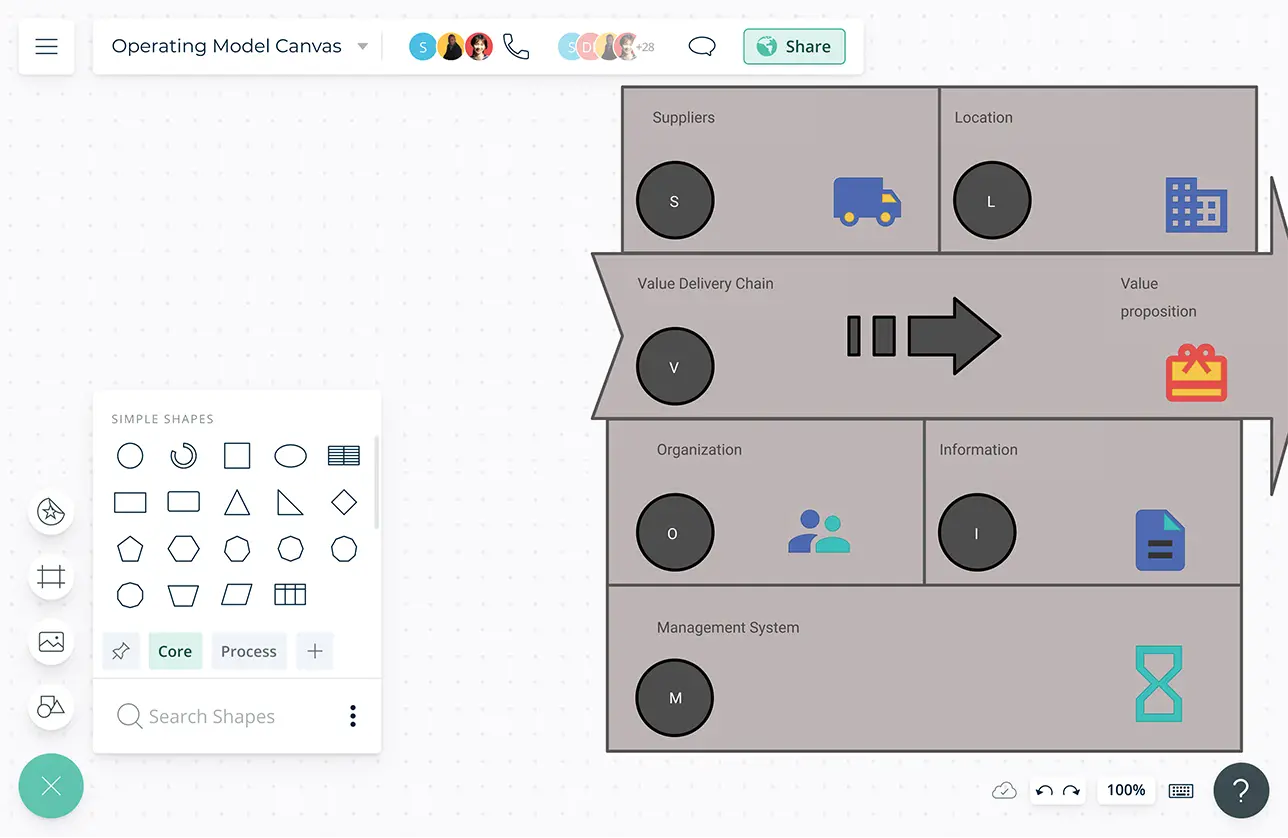 Real-time collaboration to get domain experts together and capture thoughts on how to design operations and organizations that will deliver a value proposition to a customer.
Comment with context, have discussions and follow-ups on the same canvas. Async!
Video conferencing baked into the platform to feel like you are in the same room.
EXECUTE & EXTEND
Make Well-Informed Business Decisions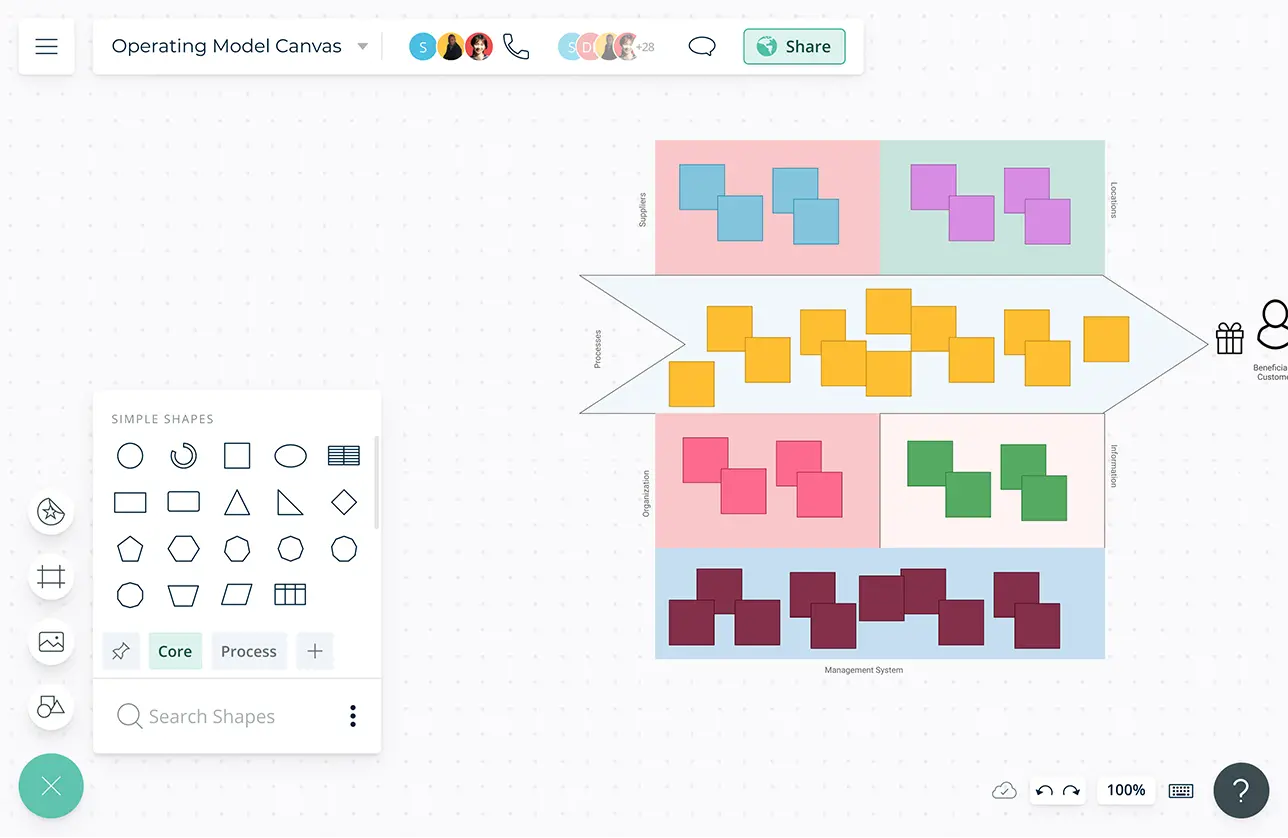 Advanced linking features to connect to multiple workspaces for big picture understanding. Connect to value chain maps, business capability maps, business model canvas and more.
Frames for Kanban boards, timelines, grids, and more to visually arrange your operational decisions based on priority and create action plans accordingly.
Add relevant data to shapes. Use the data panel to add additional information to the canvas.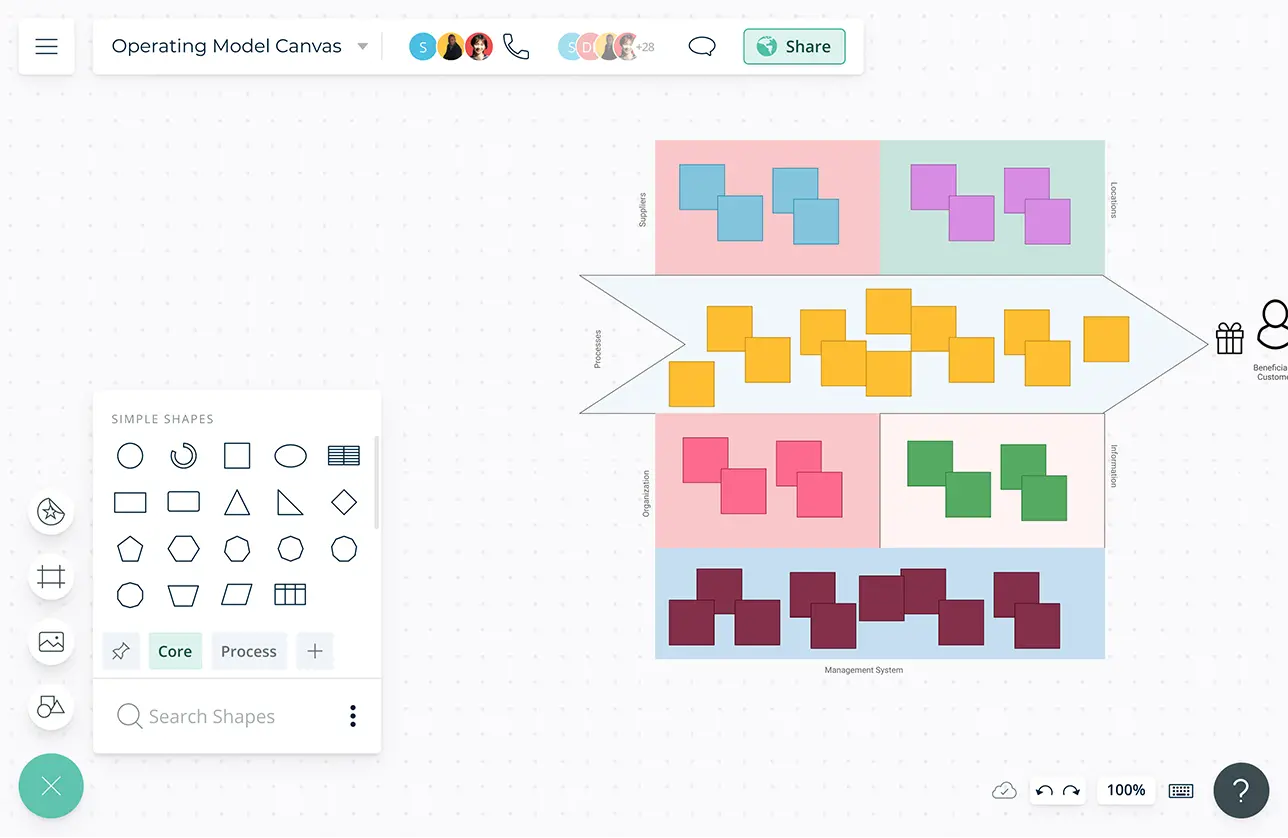 What Is the Operating Model Canvas?
The operating model canvas is a visual tool that is used to translate a strategy into operational choices. It gives a high-level overview of the current operations to the heads of operations and helps them design the detailed work processes. It's an important step between strategy and the decisions that need to be made to create a functioning organization.
The operating model can be a one-page document or span to include over 100 pages. On the other hand, it is a one-page model that focuses on the mnemonic POLISM (Processes, Organization, Locations, Information, Suppliers, and Management system).
How to Use the Operating Model Canvas?
Open the Creately operating model canvas. Add collaborators as necessary or share a document edit link with your peers to collaborate with them in real-time as you work out the details on the operating model canvas.
Processes: in this section, list down the primary work or the value chain that needs to be carried out in the organization in order to deliver its value proposition to customers.
Organization: in this box on the canvas, capture information about the people who will be working on the processes, how they relate to each other (reporting structure), and the authority they have to make decisions with regard to the work.
Location: refers to where the people who carry out the work are going to be located. It can be different countries the operations are carried out in, or cities, or even different parts of the same facility.
Information: put down information about the software applications that are needed to assist the processes identified above.
Suppliers: this is where you capture thoughts and information about the suppliers who are important to support the work steps in the processes.
Management System: this space is for collecting information on the planning, budgeting, performance management, and continuous improvement processes needed to keep the organization functioning effectively.