A communication plan is a key to developing an effective and consistent messaging strategy.
It helps guide the process of setting measurable goals for your strategy, profiling your target audience and creating and successfully delivering your message.
What is a Communication Plan
A communication plan outlines how teams can communicate important information to key stakeholders. It highlights what information should be shared, when, to which audience and via which channels.
Having a solid communication plan in place will help ensure that the communication objectives of your organization are met and that all assets that you send out are aligned with the core communications strategy of the company.
In marketing and public relations, communication plans are used to plan how important information about products and services will be communicated to target audiences, including customers, clients, media and the general public. Companies also use communication plans to maintain consistent and effective internal communications within the organization. These may include internal newsletters, intranet updates and team Wikis. In project management, communication plans are used to highlight how information will be communicated within teams and relevant stakeholders, throughout the lifecycle of the project. Overall, communications plans offer a structured approach to plan, implement and evaluate communication efforts to optimize the effectiveness of communications.
Use this communication plan template to develop your strategy and deploy it.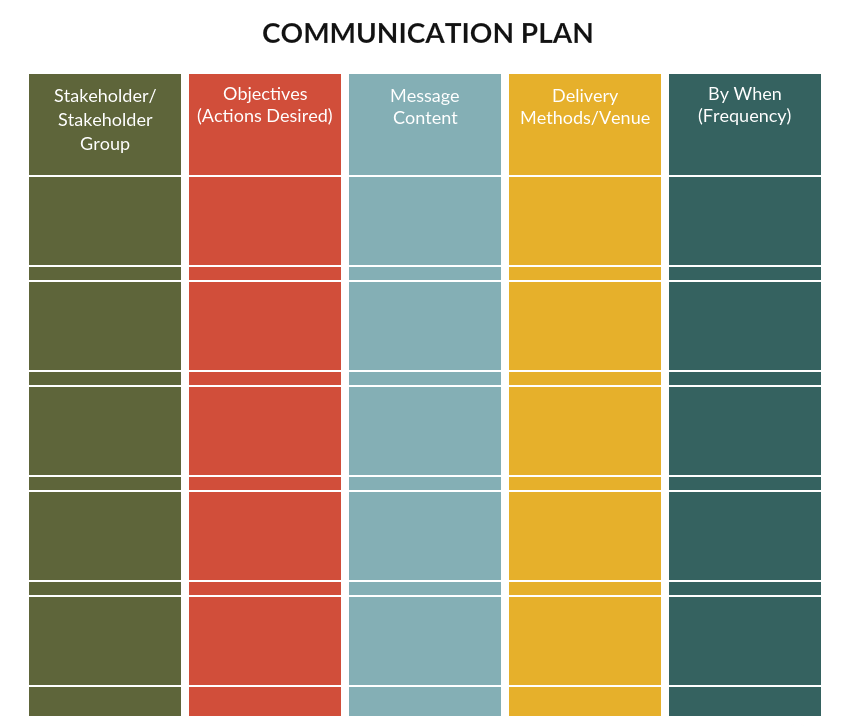 Components of a Communication Plan
Your communications plan should include the following key elements.
Target Audience
All strategic communications should be directed at a specific audience. Accordingly, the message you send out should be tailored to their level of knowledge, understanding and trust in your brand or organization.
Context
The next step is to define the context of your message. Identify key events that may be significant to the audience that you are aiming to reach. The context defines what should be included in the message and how your audience will relate and respond to it.
Outcomes
The outcome of your message is the 'call to action'. Define what people need to know, believe and do after receiving the message. Create a 'message pyramid' with an attention grabbing headline, followed by 'reasons why' and proof points. This helps the audience understand your core message and then consider the proof points which are relevant to their context, and there by act based on your call-to-action.
Media
Media are the channels through which your message is communicated. These may vary depending on the content, context and audience of the message. For instance, if you want to reach a younger tech-savvy audience, you may choose a social media platform that may be popular among them.
Messengers
The primary messenger may not always be the most 'effective' messenger. The messenger's ethos should resonate credibility, status and power, expertise and relationship.
Why do most companies get their CEOs or members of the senior management to conduct new product launches or convey important product information? It is because audiences tend to have confidence in people with big titles who have an influence in the organization. They are also experts in their subject area and have a strong relationship with the company.
Measurement
It is important to cultivate strategies to measure the effectiveness of your communications. Include KPIs for your communication activities and document the results. This also helps build a repository of information which will be useful when planning future communications activities.
Steps to Communication Planning
Whether you are creating a marketing communication plan or a strategic communication plan, the following steps will help guide you.
Step 1 – Perform a Situation Analysis
Situation analysis helps assess the capabilities of and health of things in an organization. It's the ideal way to understand the current status of your organization's communication.
You can gather as much information as needed from conducting an audit.
To gather relevant information from situation analysis, you can consult departmental heads, process owners and other internal staff members.
In a situation analysis, you need to examine both the internal and external environments. To do so, you can use the following tools
SWOT Analysis
You can use a SWOT analysis to examine the strengths and weaknesses within your organization, and opportunities and threats that you can find in your external environment.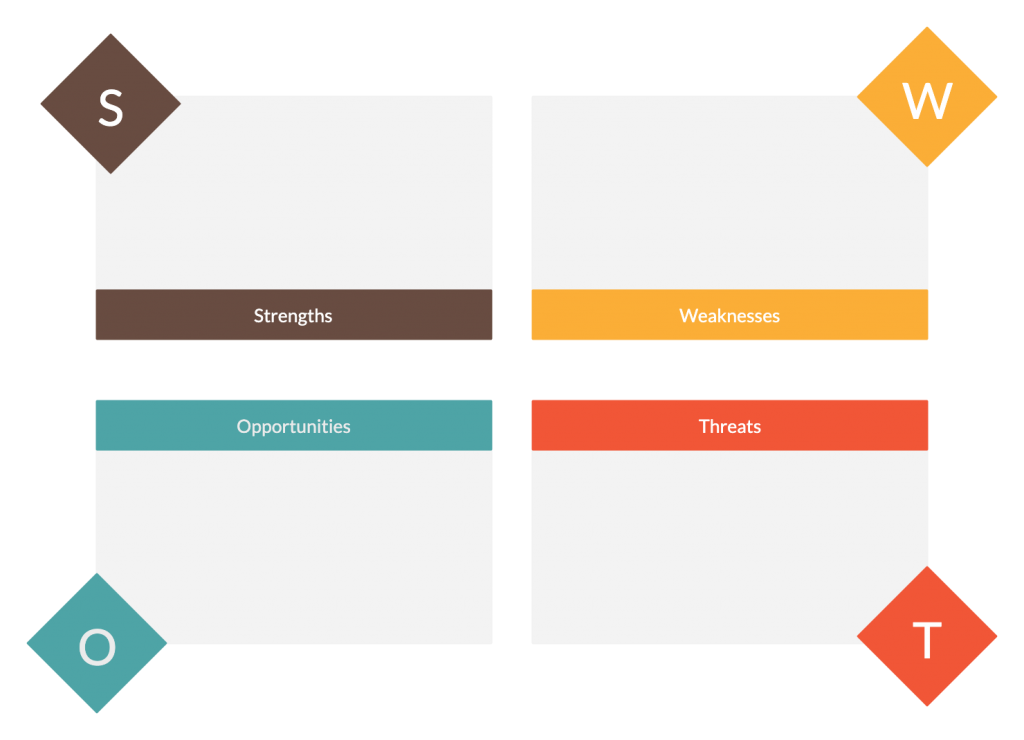 PEST Analysis
With a PEST analysis, you can examine political, environmental, social and technological factors, all of which exist in the external environment of your organization, but can have a significant impact on the way things run in your business.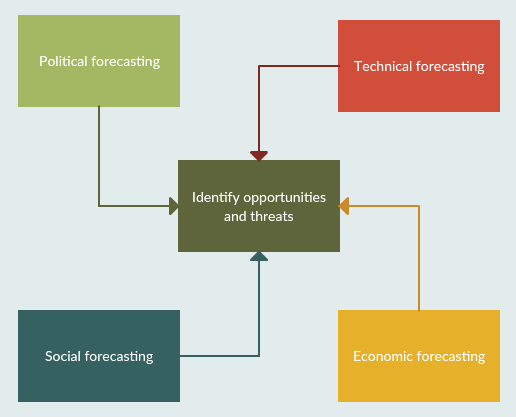 Perceptual Map
One good competitor analysis technique is the perceptual map. It helps you make sense of how your customers perceive the brands of your competitors in the market compared to yours.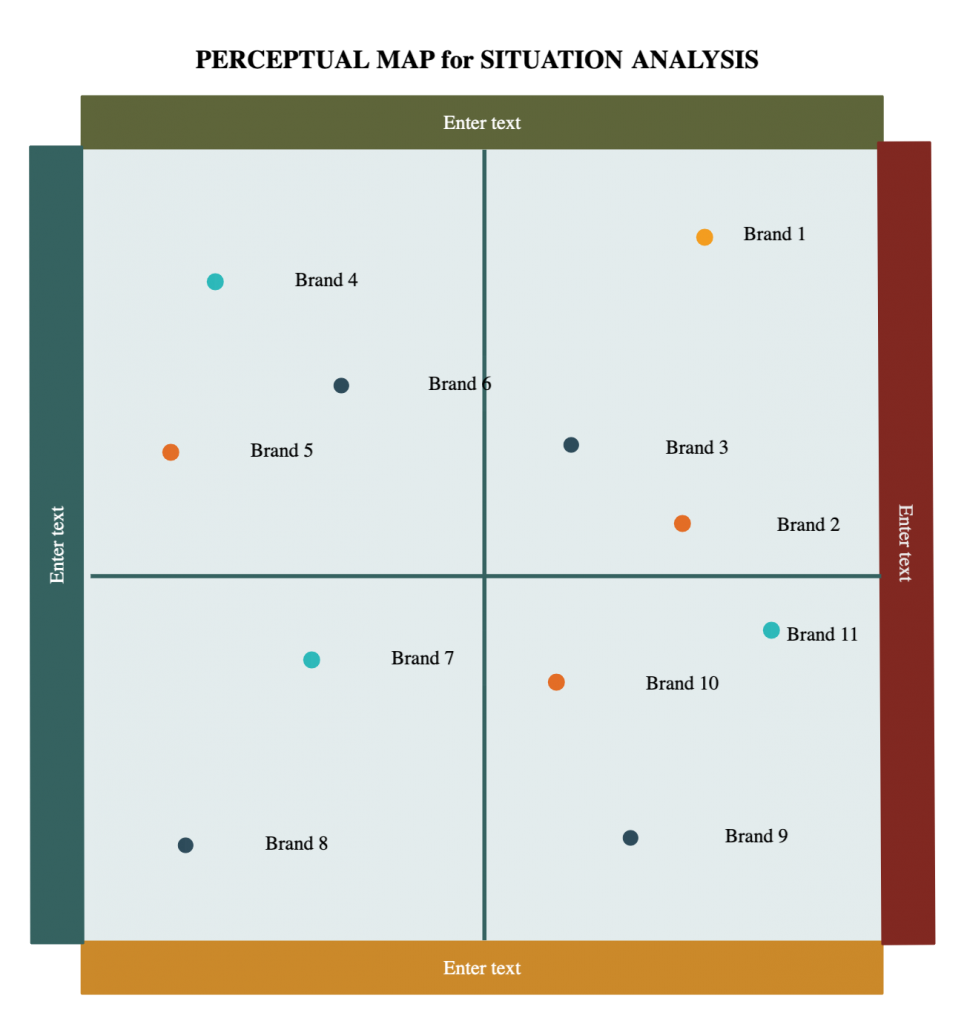 Step 2 – Identify and Define Objectives / Goals
Once you know where you stand, you can find your direction. The next step is to define your goals.
Think of what outcomes/results you want to achieve from your communication plan. These will become your goal/s as you develop your communication plan.
Make sure that the goals you select are SMART :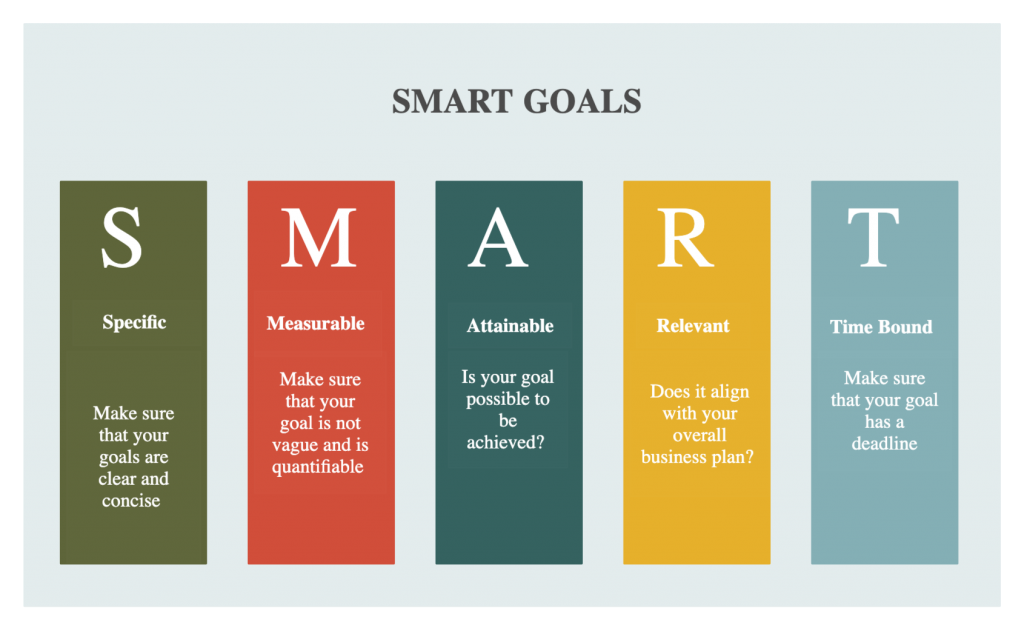 Step 3 – Understand and Profile Your Key Audience
Who are you creating this communication plan for? Understanding your audience and their requirements, characteristics etc. is key to creating an effective message and delivering it successfully.
Your key audience could be within your organization or your customers. Either way, you should gather information on them and create simple audience personas.
These personas could include a variety of data that ranges from their age and gender to the challenges they face.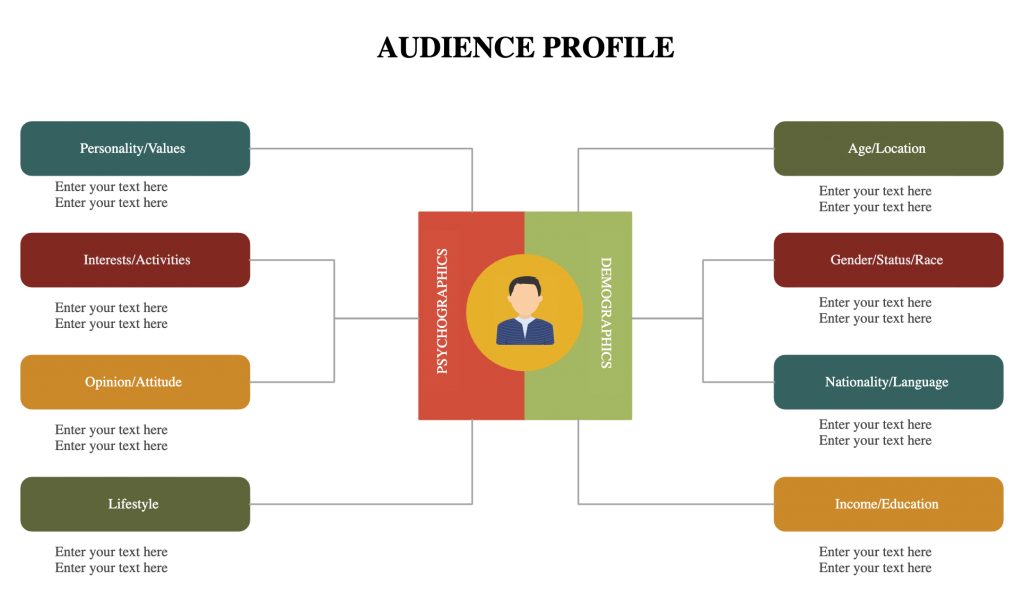 Step 4 – Decide the Media Channels and Create a Strategy
As you conduct research on your target audience you would get to know that their requirements and preferences are diverse.
It's clear that you won't be able to reach all of them through one media channel or retain their attention with one type of content.
Consider the most effective channels you can think of when creating your media channel strategy. Make sure to select the ideal channel when you are targeting different audience segments.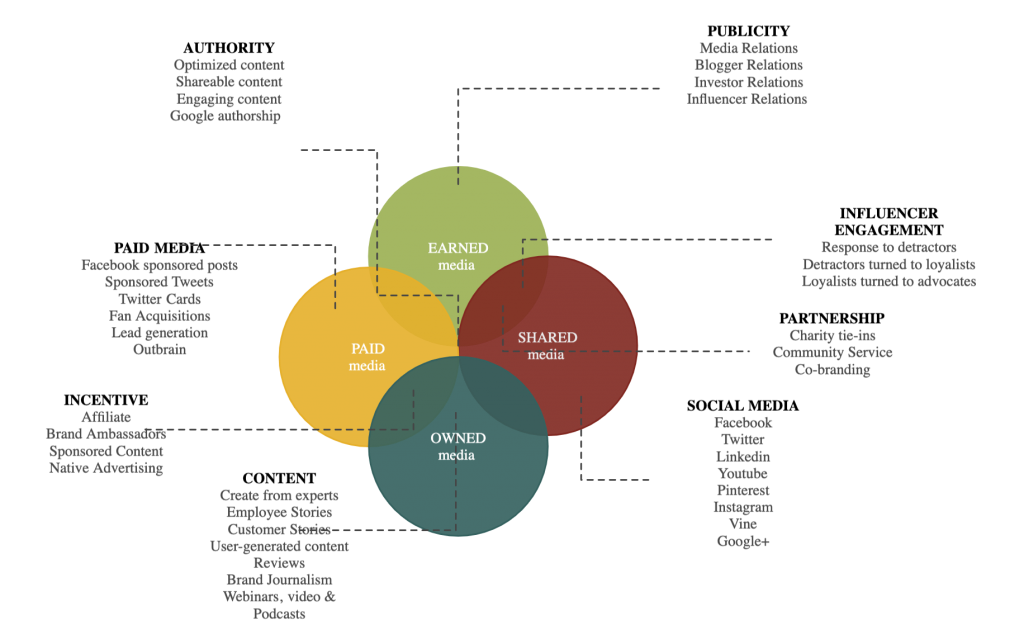 Step 5 – Create a Timetable for Publishing
When do you want your audience to hear your message and how often? Have a content calendar or create a Gantt chart outlining a timeframe for your publishing strategy.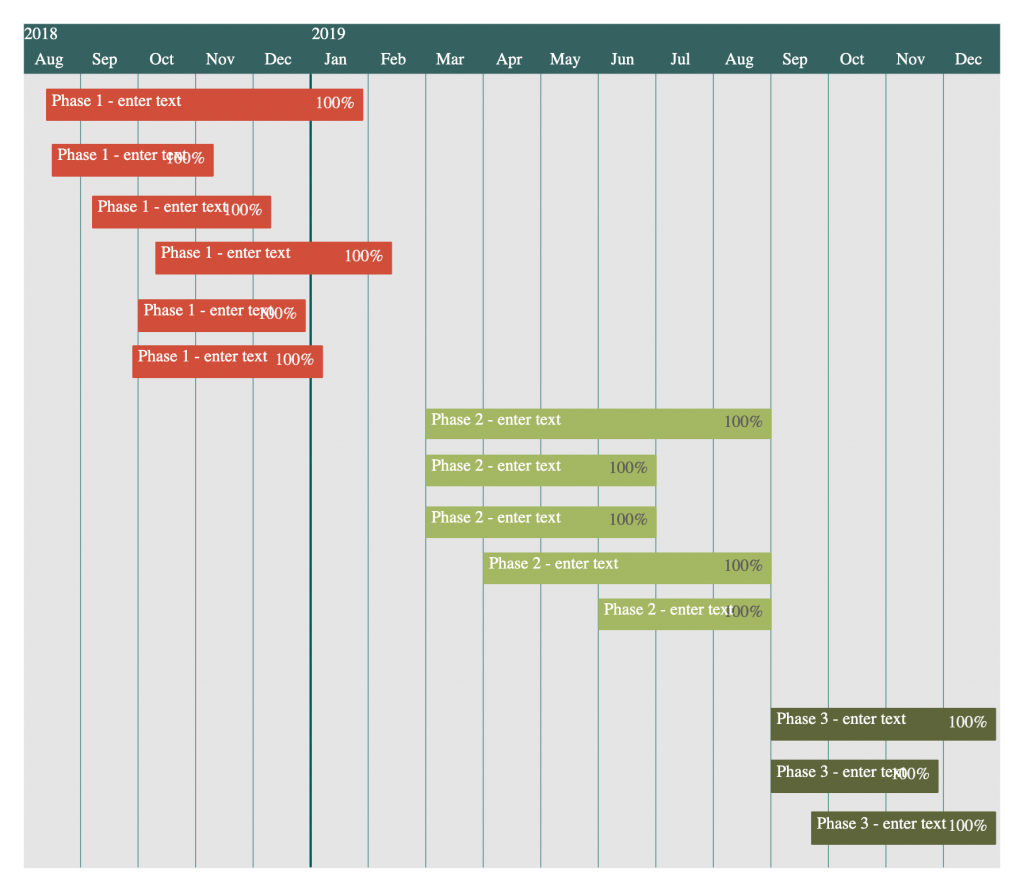 You may also need to take the resources available to you into consideration. If you have one content writer, publishing quality blog posts on a daily basis would be ineffective.
Step 6 – Monitor and Evaluate the Results
Constantly monitor and track your results in order to understand whether you are any closer to achieving your goals. If you have failed, proceed to mark it down so you can make necessary improvements next time.
Creating a communication plan for your non profit organization? Check out this resource for some great tips.
Common Mistakes to Avoid When Creating Communications Plans
Overcomplicating the Plan
Trying to include too many channels or too much information may complicate the plan. This can lead to confusion and dilute the effectiveness of your messaging. Stick only to key messaging and channels that are most effective in reaching and engaging the target audience.
Not Considering the Timing
Timing is crucial in communication planning. It is important to consider the timing of the messaging and ensure that they are aligned with key events or milestones. Don't send out important communications during periods of high volume or noise, such as during holidays or major news events.
Not Adapting to Changes
Communication plans should be adaptable and flexible to changes in environment or audience. It is important to regularly review and update plans to keep up with emerging trends (to make sure that your plan stays relevant and effective). Failing to adapt to changes may cause missed opportunities and ineffective messaging.
FAQs About Communication Plans
How often should a communications plan be updated?
A communications plan should be updated regularly to reflect changes in the organization's goals, priorities, audiences, or external environment. The frequency of updates will depend on the pace of change in the organization and the industry. A good rule of thumb is to review the communications plan annually and update it as needed. However, if there are major changes in the organization, such as a merger, acquisition, or crisis, the communications plan should be updated immediately to ensure that communication is timely, accurate, and effective.
How can an organization measure the effectiveness of its communications plan?
An organization can measure the effectiveness of its communications plan by tracking key performance indicators (KPIs) related to its communication goals and objectives. These KPIs may include website traffic, social media engagement, email open rates, media coverage, customer satisfaction surveys, or sales figures. By tracking these KPIs over time, the organization can assess whether its communication activities are achieving the desired results and make adjustments as needed. It's important to set realistic goals and benchmarks for each KPI and to ensure that the data is collected consistently and accurately. Additionally, feedback from stakeholders, such as customers, employees, and investors, can provide valuable insights into the effectiveness of the organization's communication activities.
What's Your Approach to Writing a Communication Plan
A successful communication plan will get your message delivered across to your audience effectively while ensuring that you are on track to accomplishing your business objectives.
Follow the simple steps above to create a winning communication plan. If you have any other tips, do share them with us in the comment section below.